The markets
Modernista markets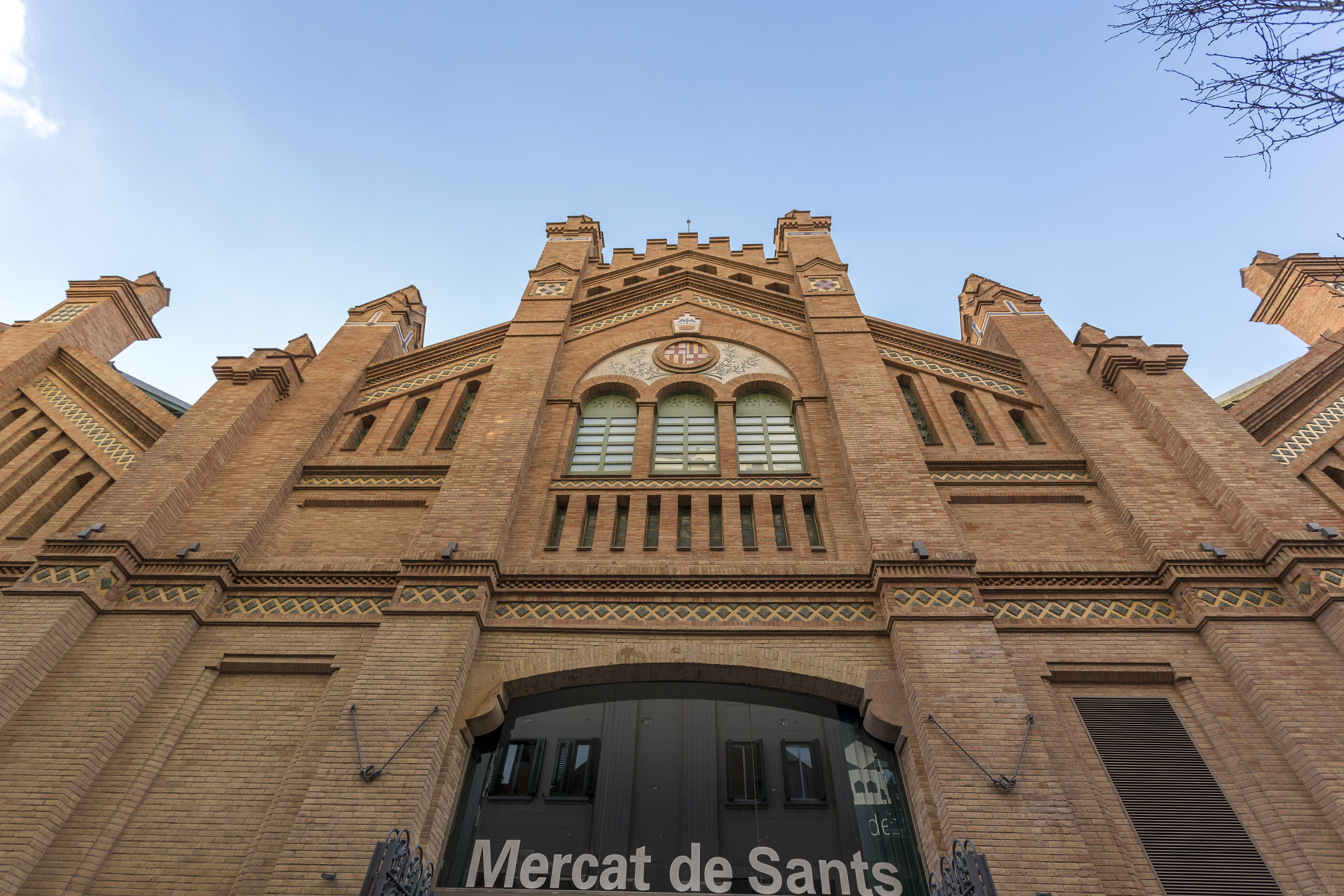 One of the most characteristic is Mercat de la Llibertat, in Plaça de la Llibertat in Gràcia. The building consists of an iron-framed roof and perimeter walls made of facing brick. It was opened in 1888, with a façade that had some well-worked pieces of iron in the centre forming a Modernista shield of impossible shapes. The market was completely refurbished between 2008 and 2009.
In the Sants neighbourhood, between C/Sant Medir, C/Càceres, C/Sant Jordi and C/Daoíz i Velarde, there is another Modernista-style market inaugurated in 1913. Mercat de Sants The façade has three parts, corresponding to these sections. This market has also recently been remodelled and modernised.
Another characteristic building is that which houses Mercat de Galvany, one of the prettiest municipal markets in Barcelona. It is located in the Sarrià - Sant Gervasi district, on Carrer de Santaló. Construction began on it in 1868, but it was finally opened in 1927. The market building has the shape of a Greek cross with a large central octagonal cupola. The roof has a metallic structure and a layer of wooden slats. Inside, 28 iron columns help to hold it up. The lateral façades and the cupola have stained glass windows which are undoubtedly the highlight.
Another unmistakable Modernista market is Mercat de Sarrià, in the Sarrià - Sant Gervasi district, between Passeig de la Reina Elisenda de Montcada, Carrer del Pare Miquel de Sarrià and Carrer de la Parròquia. It was inaugurated in 1911 on the former vegetable plot of the Sant Vicenç de Sarrià parish rectory and it has seven very characteristic pillars. In the highest part of the market's central façade are 22 rectangular stained glass windows that are an important source of natural light. It was remodelled between 2006 and 2007.