Points of interest in the city
Nou Barris
The large and diverse district of Nou Barris is an unexplored Barcelona, at the foot of Collserola. It offers numerous green spaces to enjoy and has an intense cultural and community life which moves at its own pace, independently from the rest of the city. 

Discover the points of interest in Nou Barris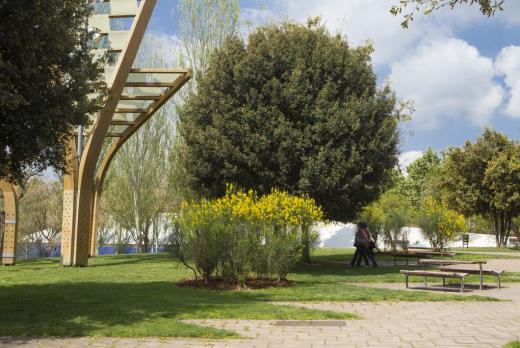 SPACES THAT SURPRISE
Nou Barris offers one of Barcelona's most unexplored sides which is full of surprises. Located at the north end of the city,, it is a district full of green areas, away from the hustle and bustle. These include the Parc de la Guineueta, the Parc del Turó de la Peira and the Parc de l'Aqüeducte. It is especially worth mentioning the Parc Central de Nou Barris, a huge green space unique in the whole city for its size and natural wealth. The park includes what remains of the former Hospital Mental de la Santa Creu (Santa Creu Mental Hospital), built in the 19th century by the architect Josep Oriol Bernadet. Now home to the library and the district office, the building features an inner courtyard which is used for concerts and cultural activities. 

Following the major transformation which the city has undergone over recent decades, the district has modern facilities such as the Technological Park and the Can Dragó sports complex, which coexist with historical heritage: the Rec Comtal, the Casa de l'Aigua de la Trinitat Nova, Torre Baró Castle, the sanctuary of Santa Eulàlia de Vilapicina among others.
Nou Barris has a strong community movement, with local associations which were set up during the Franco dictatorship and gained strength during the transition. Local associations here have helped develop community dynamics that are reflected in the district's cultural wealth and which generate uniquely innovative initiatives, such as the Ateneu Popular 9 Barris, a leading centre for the city's circus scene.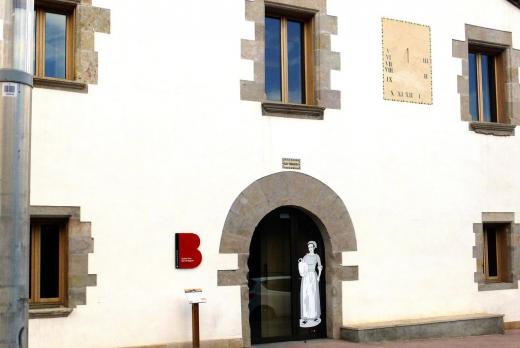 A WHOLE WORLD TO EXPLORE
Before burgeoning as a housing area for the working class, Nou Barris was a rural space with country houses such as Can Basté and Can Verdgauer, which have been conserved to this day. Not far from here, the neighbourhoods of La Guineueta, Verdum and Vilapicina i la Torre Llobeta offer a chance to stroll through the squares and hidden corners of the authentic working-class Barcelona. The district's hilly landscape hides neighbourhoods yet to be explored: Canyelles, Les Roquetes, Torre Baró, Can Peguera and more. 
Known as the Rambla de Nou Barris, Via Júlia and its surroundings are home to commerce, bars and little shops. Nearby, Passeig de Verdum and Passeig de Fabra i Puig are two streets where neighbourhood life flourishes the most and where we can still find establishments offering good food at low prices.
Descubre los puntos de interés de Nou Barris