The districts
Sants-Montjuïc

Sants-Montjuïc is the largest district in Barcelona. A highly diverse area in both social and human terms, it has important cultural, sports and leisure facilities.

Discover the points of interest in Sants-Montjuïc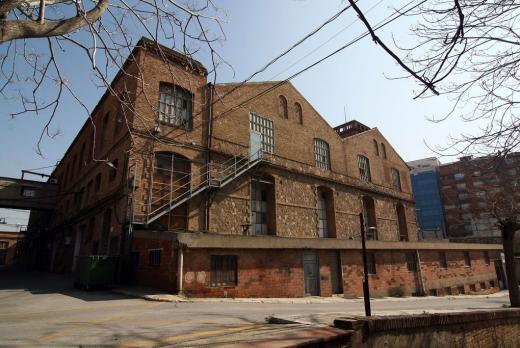 CULTURE, SPORT AND EVENTS TO ENJOY
The origins of Sants-Montjuïc date back to the old independent municipality of Santa Maria de Sants, which was annexed to Barcelona in 1897 and over the course of the 20th century grew to include La Bordeta, Hostafrancs, Sants-Badal, Montjuïc, and the Font de la Guatlla neighbourhood (urbanised for the Expo in 1929), as well as Poble-sec and La Marina.
As industrial areas, the neighbourhoods of La Marina and La Bordeta are still the living image of the city's most working-class side.  This is also where you'll find the old factory of Can Batlló, now transformed into a social and cultural centre.
Located at the foot of the mountain, the colourful neighbourhood of Poble-sec is made up of little streets, and is home to multiple cultures.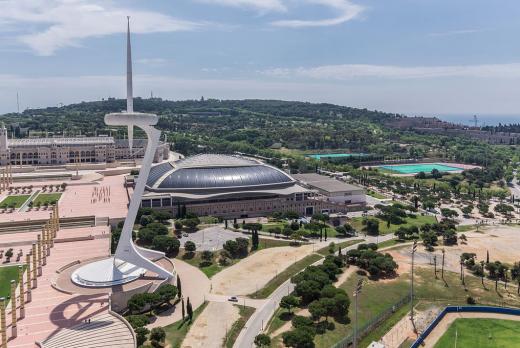 Avinguda del Paral·lel is one of the most dynamic streets, where the tradition of leisure and fun is still very much alive in the theatres, bars, discos and legendary century-old venues such as El Molino and the Apolo.
The Parc de Montjuïc is home to important cultural, sports and leisure facilities, located among green spaces and splendid gardens. Here you'll find the Catalan National Art Museum (MNAC), the Joan Miró Foundation, the Magic Fountain, the Olympic Ring, the Fundació Mies van der Rohe, the Olympic and Sports Museum, the Jardí Botànic, the Poble Espanyol and more. 
Descubre los puntos de interés de Sants-Montjuïc