meet.barcelona
Visit and love it
Horta's old quarter
Download date: 11/08/2022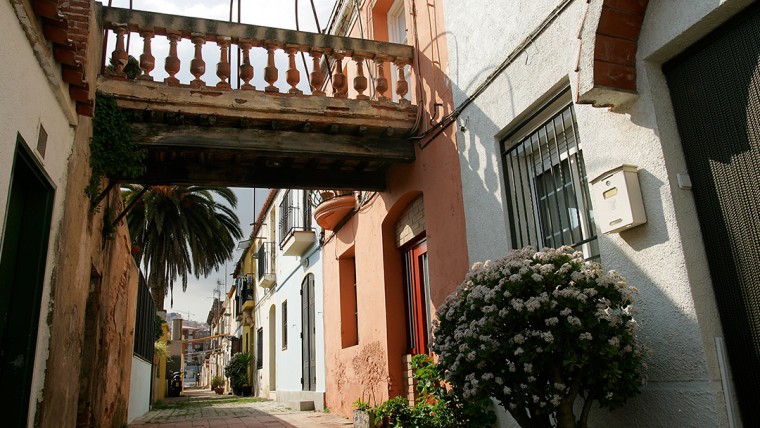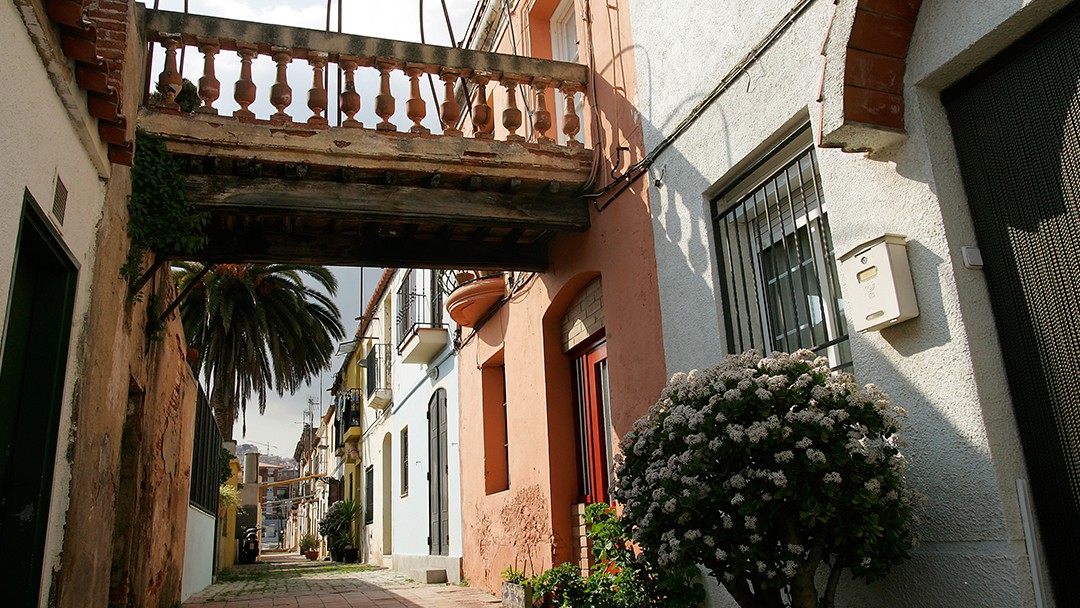 Formerly a village separate from the city, the Horta neighbourhood preserves its splendid old quarter, made up of little squares and small streets, where life still goes on at a village pace.
Urban spaces
Heart of an old village
Horta's old quarter, in the part below the Ronda de Dalt ring road, is where the Cor d'Horta shopping hub and market can be found. Here there are some well-known streets which maintain their village-like feel with small houses and gardens. Carrer de la Galla, Carrer del Rajoler and Carrer de Sanpere i Miquel, for example, as well as others. The epicentre of all these streets is Plaça d'Eivissa. This square, recently expanded for the enjoyment of local residents, is where much of the neighbourhood's life goes on, a delightful spot with bars, terraces, places to sit down and play areas for the little ones.
Very close to this area is Can Mariner, an imposing 17th-century house, which today is a library specialising in theatre, that reinforces the rural feel of this area.
If you delve into the little streets, you will find Plaça de Santaes Creus, which was previously Horta's main square, and which still has the building that housed the district town hall. Today various municipal services are based there.
Surprising treasures
Horta also has another hidden treasure: its own eixample (extension), which grew up at the end of the 19th and beginning of the 20th centuries, and where you can find several examples of Modernista architecture.
The streets making up the shopping centre of this area deserve a special mention. Carrer de Lisboa, Carrer del Tajo, Baixada de la Plana and Carrer de Dante make up an enchanting group of shops offering good quality produce at reasonable prices. A morning stroll through these streets, either shopping or simply looking, can be a very pleasant journey back in time.
Translator of

:
Location and contact
Location and contact
Horta's old quarter
Address:

C Fulton, 15
Districte:

Horta-Guinardó
Neighborhood:

Horta
City:

Barcelona
Discover other related points of interest