meet.barcelona
Visit and love it
Avinguda del Tibidabo
Download date: 11/08/2022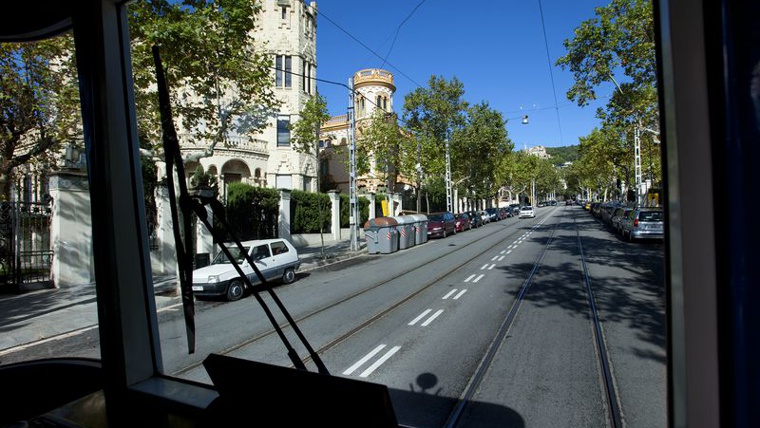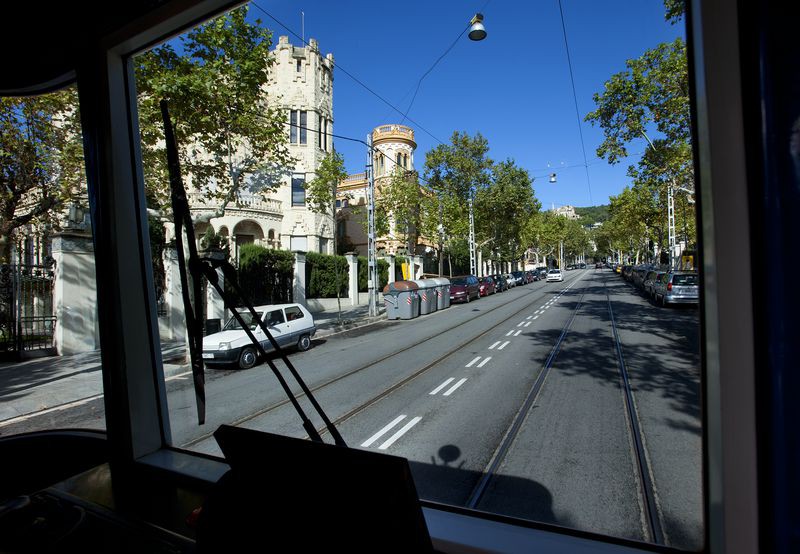 Climbing up the hill it is named after, Avinguda Tibidabo opens a path between the Modernista houses and preserves the spirit of the early 20th century.
Urban spaces
Dr Andreu's dream
A broad avenue over one and a half kilometres long, with mansions and gardens on either side where the city's most well-off families could settle, away from the Eixample grid, the blocks of flats and the factories. An avenue where it would be possible to breathe the fresh mountain air and that, in part, imitated the big Parisian boulevards. This was the dream that Dr Andreu, a Barcelona doctor who had made a fortune from his famous cough sweets, realised in 1897.
Avinguda del Tibidabo has not changed its appearance in over a hundred years. It still maintains the garden-city design conceived by Dr Andreu, with its private mansions on both sides, for the most powerful families. This elegant avenue ends in Plaça del Doctor Andreu and is connected from the bottom to the top, by a tram: the Tramvia Blau del Tibidabo. Climbing on board is like entering a page of Barcelona's history, the chapter in which the best architects of the Modernista era, such as Josep Puig i Cadafalch, Joan Rubió i Bellvé, Enric Sagnier and Adolf Ruiz Casamitjana built residences and mansions, each more spectacular than the last, competing in their style and how striking they were: Mediaevalist, Neo-Gothic, Modernista, Noucentista, with limitless possibilities. A funicular runs from Plaça del Dorctor Andreu to the top of Tibidabo, where there is a big amusement park and a church, the Temple Expiatori del Sagrat Cor.
Fairy-tale mansions and gardens
From the Rotonda, an old Modernista-style hotel where the Tramvia Blau sets off from, the avenue opens in front of you. You can walk up, beginning with the Tamarita Gardens, a romantic oasis of plant life open to the public. As the avenue continues to climb you will see Casa Coll, Xalet Ignacio Portabella, the Roviralta, Casa Fornells, Casa Muley Afid – a mansion built by an uprooted sultan who ended up in Catalonia Casa Muntades, and so on till you reach Casa Evarist Arnús, the Pinar or pine forest, a Neo-Gothic mansion resembling a fairytale castle that is illuminated at night and forms part of the Tibidabo landscape.
There were no limits on this avenue, which housed the most important families in Barcelona. The zeal for demolition of the 1970s and 80s did not touch the avenue, where the houses have now become universities, colleges, consulates, advertising agencies and the occasional restaurant. All of them have preserved the splendour of Dr Andreu's dream.
Translator of

:
Location and contact
Location and contact
Avinguda del Tibidabo
Address:

Av Tibidabo, 4
Districte:

Sarrià-Sant Gervasi
Neighborhood:

Sant Gervasi - la Bonanova
City:

Barcelona
Discover other related points of interest