meet.barcelona
Visit and love it
La Vila Olímpica
Download date: 22/09/2023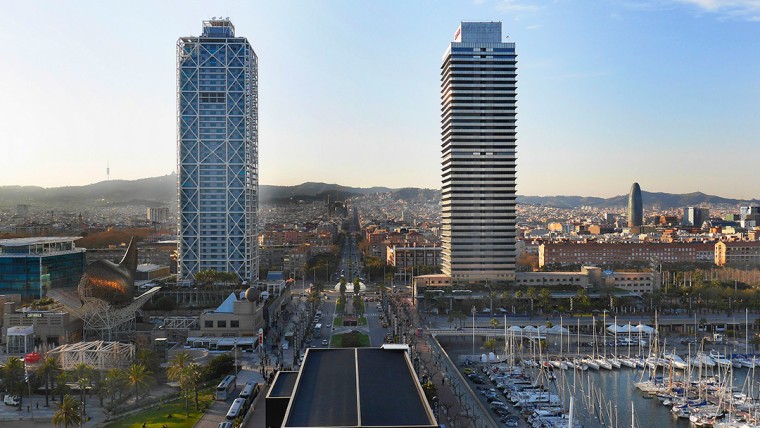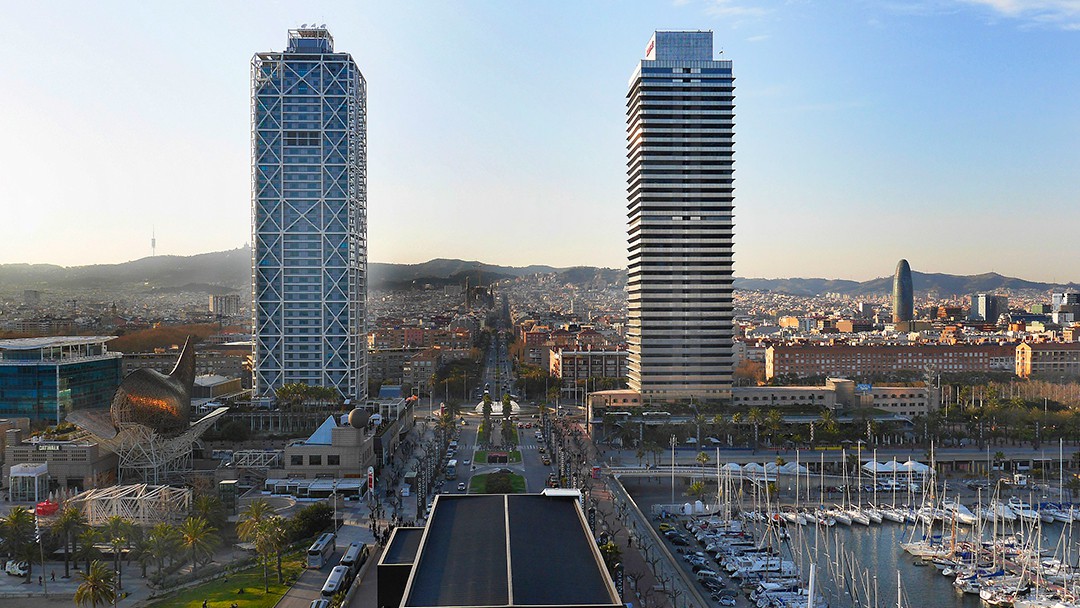 Open to the sea and with its own beaches, the Vila Olímpica neighbourhood was created as the Olympic Village to provide accommodation for athletes taking part in the 1992 Barcelona Olympics. Today it is a magnificent residential area.
Urban spaces
The athletes' neighbourhood
The 1992 Barcelona Olympic Games were responsible for various parts of the city being completely redeveloped. For example, the Olympic village, Vila Olímpica, was built in the middle of an industrial district, an old shantytown and a beach not worthy of the name. This newly constructed neighbourhood, with some truly iconic buildings, breathed new life into a rundown area. The design, produced by a team of architects consisting of Josep Martorell, Oriol Bohigas, David Mackay and Albert Puigdomènech, followed the grid model of the Eixample district's housing islands.
Vila Olímpica was the official residence of the Barcelona '92 athletes but they gave way to families who gradually moved into the neighbourhood, which established itself as a benchmark for quality and tranquility in Barcelona. Wide roads, such as Avinguda Icària and Avinguda Bogatell, are bright and open, and invite people to take a stroll along them. The Olympic port, Port Olímpic, and Nova Icària have opened up the seafront. They have made Barcelona turn back towards the sea and enjoy it again, and by doing so, they have become one of the city's top leisure spots.
Facing the sea
The twinned towers, Torre Mapfre and Hotel Arts, both over 154 m high, have changed the city's skyline with their metal structures and welcome visitors to the new waterfront. Architect Frank Gehry's Peix d'Or , an impressive bronze sculpture of a fish that changes colour with the time of day, is a reminder of the neighbourhood's maritime past. Now lots of bars, chiringuitos, and restaurants congregate under its scales and have turned this into one of Barcelona's most vibrant leisure areas.
The Vila Olímpica seafront also has a beach, Nova Icària, a tranquil haven for the people. Having a beach right next to the city, which you can get to by metro or bus, really is worth an Olympic medal.
Translator of

:
Location and contact
Location and contact
La Vila Olímpica
Address:

C Salvador Espriu, 43
Districte:

Sant Martí
Neighborhood:

la Vila Olímpica del Poblenou
City:

Barcelona
Discover other related points of interest