meet.barcelona
Visit and love it
Mirador de Colom
Download date: 02/12/2022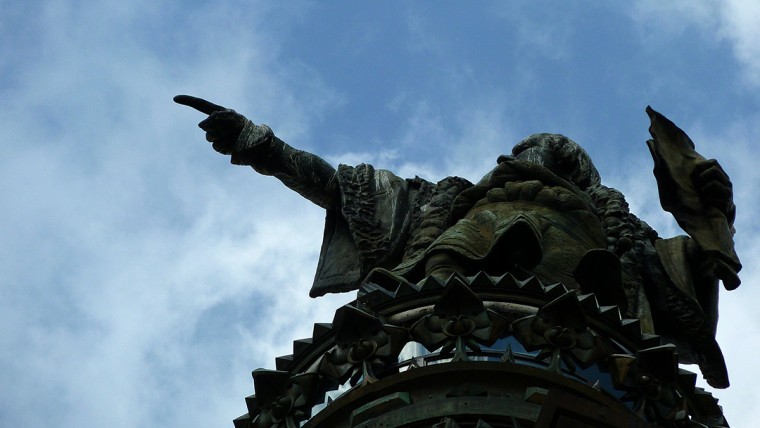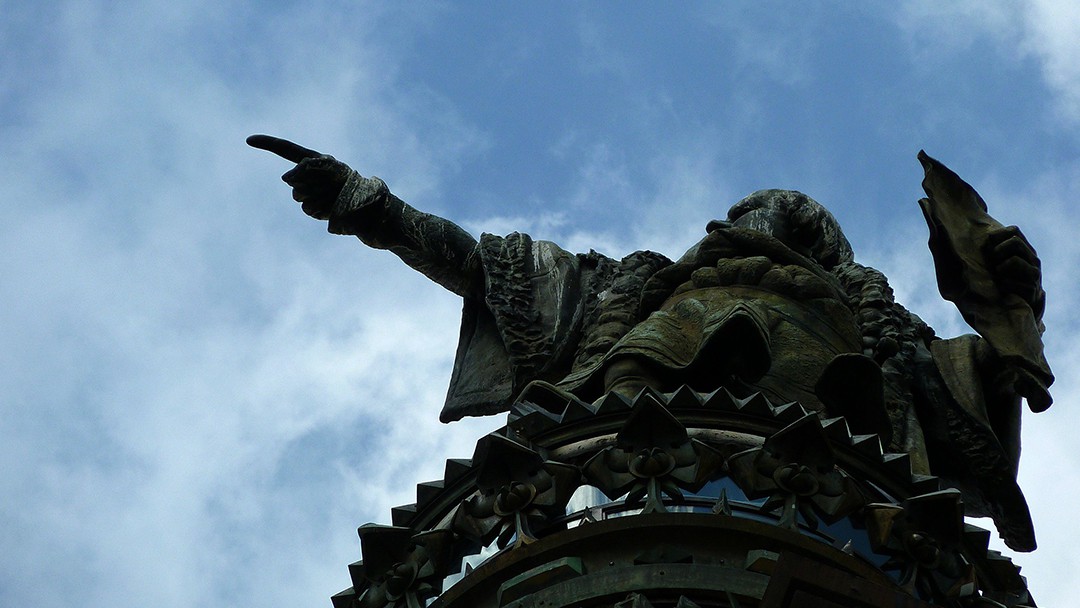 The Columbus statue welcomes sailors and sees them off from its privileged watchtower. Anyone who does not suffer from vertigo can go up and enjoy a unique panorama of Barcelona.
Urban spaces
A tall monument
At the crossroads between La Rambla, Passeig de Colom and the Port de Barcelona rises an iron column topped by Cristòfor Colom welcoming visitors. The monument in honour of the man who discovered America was inaugurated for the 1888 Universal Exposition, and marked the end of the work to redesign the Barcelona port and coastline. A 60 m high column and 233 tonnes of iron make up the pedestal for the 7 m tall statue
Discover the views
What is really impressive is the tower's viewpoint, which you get to via an internal elevator. The 360º panoramic views of the city allow you to see the Gothic Quarter to the north, with its historical buildings like the cathedral and Santa Maria del Mar, Les Rambles and even the domes of the Sagrada Família; looking to the south you can see Montjuïc mountain and the Olympic Ring; if you turn to the east, you can see the Fòrum and the towers at the entrance to the Port Olímpic, even Frank Gehry's golden fish; and if you look to the west there is Collserola and the magical mountain of Tibidabo.
The square where the Mirador de Colom tower is located is called Portal de la Pau, and it is a memorial to the end of the Second World War, but the fame of the explorer's statue is so great that the square has lost its real name: everyone knows it as Plaça Colom.
The statue of Columbus is one of the city's icons. Trying to guess where the finger is pointing is a real challenge, and having your photo taken with the lions that flank the entrance gates, a tradition.
Translator of

:
Location and contact
Location and contact
Mirador de Colom
Address:

Plaça del Portal de la Pau, 1
Districte:

Ciutat Vella
Neighborhood:

el Raval
City:

Barcelona
Phone number

933025224 (Tel.)
Timetable and prices
Timetable
Dies
Hores
Preus
Tots els dies i festius
excepte 25 de desembre
1 de gener
de 08.30 h a 14.00 h

Entrada general de: 6 €

Entrada reduïda: 4 €
- Nens de 4 a 12 anys
- Jubilats +65 anys
- Grups + 10 persones
(els grups han de trucar
prèviament)

Entrada gratuïta:
- Menors de 4 anys
Discover other related points of interest