meet.barcelona
Visit and love it
Museu Nacional d'Art de Catalunya
Download date: 22/09/2023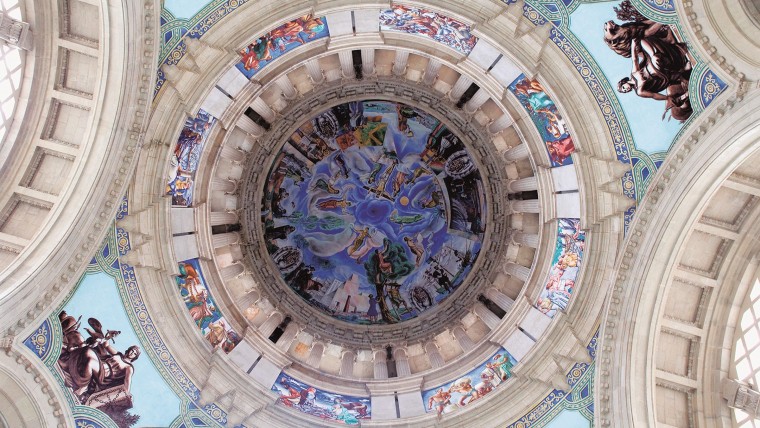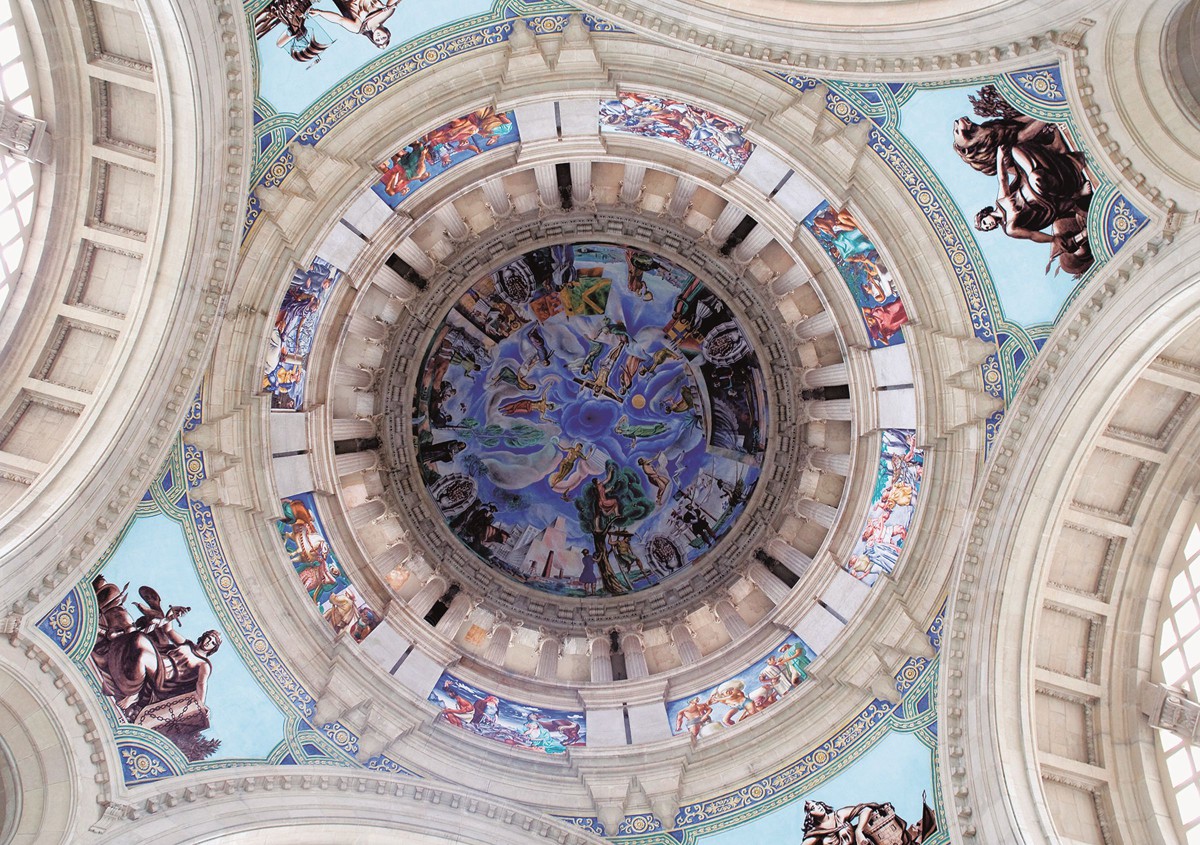 The Palau Nacional that dominates Montjuïc is the seat of the Museu Nacional d'Art de Catalunya (MNAC) which, among other things, keeps an impressive collection of Romanesque paintings.
Museums

Accessibility

Accessible for people with physical disabilities
A palace of Catalan medieval art
The Museu Nacional d'Art de Catalunya (MNAC) in Parc de Montjuïc greets you from the imposing Palau Nacional, the work of Eugenio Cendoya and Enric Catà built for the International Exposition in 1929.
The national art museum holds the best collection of Romanesque murals in the world, lots of them rescued from small rural churches in the Pyrenees and transported to Barcelona to protect Catalonia's heritage. These original, post 11th-century paintings, such as those of Sant Quirze de Pedret and Santa Maria d'Àneu, are of unique value.
One of the masterpieces in the collection consists of the paintings from the Sant Climent de Taüll apse, with the famous Pantocrator or Christ in Majesty, unquestionably the masterpiece of the 12th century and tangible proof of the creative power of Catalan painting.
A big art gallery
The museum houses works by the best representatives of Catalan Modernisme too, such as Gaudí and Casas. It also has a collection of Gothic art and another of work by European Renaissance painters, for example, Titian and Velázquez. Interest in its contemporary art collection focuses on the works of Solana, Dalí and Alfred Sisley,
The museum's origins date back to 1934, when it opened with a medieval collection. Gradually it turned into the big museum we know today, adding the famous Romanesque art exhibition hall and, finally, in 2004, the modern art collection.
Surrounded by nature and in a privileged location, the variety of its collections over time can give us the pleasure of learning through art.
Translator of

:
Location and contact
Location and contact
Museu Nacional d'Art de Catalunya
Address:

C Mirador Palau Nacional, 6*10
Districte:

Sants-Montjuïc
Neighborhood:

el Poble-sec
City:

Barcelona
Phone number

936220376 (Information)
936220360 (Oficines)
936220375 (Reserves de visites en grup)
936220374 (Fax)

Links

Email: info@museunacional.cat
Timetable and prices
Timetable
Period
Dies
Hores
Preus
De l'1 maig al 30 setembre
De dimarts a dissabtes
de 10:00 h a 20:00 h

Entrada general: 12 €




Combinada: 20 € (MNAC + Poble Espanyol)

Tarifes reduïdes 8.4 €:

- Estudiants

- Grups d'estudiants o escolars sense reserva prèvia acompanyats per mestres o professors

- Famílies (2 adults + 1 menor)

- Carnet família nombrosa

- Grups d'adults




Bus Turístic i Barcelona City Tour, 20% de descompte

Joves amb el Carnet Jove, 50% de descompte




Abonament anual MNAC: 18 €

Articket: 38 €

Entrada gratuïta:

- Menors de 16 anys

- Majors de 65 anys

- Persones a l'atur acreditades

- Dissabtes (a partir de les 15 h)

- Professors acreditats

- Grups d'estudiants o escolars amb reserva prèvia acompanyats per mestres o professors

- Membres de l'ICOM

- Primer diumenge de mes

- 12 de febrer (Santa Eulàlia)

- 18 de maig(Dia Internacional dels Museus)

- 11 de setembre (Diada Nacional)

- 24 de setembre (la Mercè)




Entrada bàsica: 2 €

Permet l'accés a l'edifici, les terrasses-mirador i realitzar la visita autoguiada pels espais de l'edifici

diumenges i festiusexcepte 1 de maig
de 10:00 h a 15:00 h
De l'1 octubre al 30 abril
Dimarts, dimecres, dijous, divendres i dissabte
de 10:00 h a 18:00 h
Diumenge i festius excepte Nadal i Any Nou
de 10:00 h a 15:00 h
13 maig
de 19.00 h a 01.00 h

Entrada Gratuïta

Cal reserva prèvia
Observacions
El Palau Nacional, construït per a l'Exposició Internacional de 1929 és la seu del Museu Nacional d'Art de Catalunya. El Palau Nacional, que gairebé arriba als 50.000 m2, és un edifici de grans proporcions, que s'adscriu als models del classicisme acadèmic de l´època dins l'àmbit de les exposicions universals. La seva façana està coronada per una gran cúpula, inspirada en la de Sant Pere del Vaticà; dues de menors, una a cada banda, i quatre torres inspirades en la catedral de Santiago de Compostel·la.
Està situat a la muntanya de Montjuïc, un entorn privilegiat des del qual podeu gaudir d'una vista magnífica i única de Barcelona. L'accés frontal al Palau Nacional es fa per una gran escalinata des de l'avinguda de la Reina Maria Cristina, flanquejada a mig camí per les grans fonts lluminoses i monumentals de Carles Buïgas.
Discover other related points of interest