meet.barcelona
Visit and love it
Parc de Can Dragó
Download date: 16/03/2023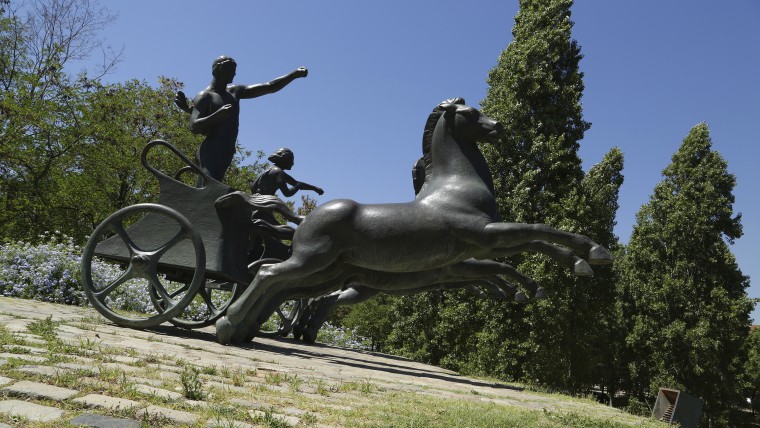 In Can Dragó the residents of Nou Barris have one of the biggest green spaces in the city, a place for doing sport, enjoying some leisure time and appreciating nature in all its splendour.
Natural spaces
Merging nature with sport
Designed by Enric Penyes, Can Dragó is an area of transition, halfway between Avinguda Meridiana and the Sant Andreu Cemetery. Covering nearly 12 hectares,it is a vast expanse of land that incorporates various sports facilities, such as the largest covered swimming pools in the city, an athletics track, a multipurpose sports centre, a golf course and lots of recreation and amusement areas for its visitors.
It was opened in the 1990s and is named after a 17th-century farmhouse called Can Dragó that was demolished in 1973.It has been gradually expanding ever since it opened to become the multipurpose recreation park it is today.
Gardens for you to enjoy
The park area, specially designed for pedestrians and cyclists, can easily be crossed by the tree and bench lined avenues that separate it from the sports facilities
One of its more notable artistic attractions, standing on a grassy promontory in the middle of the park, is the replica of a sculpture designed by Pablo Gargallo,namely the Olympic Aurigas (charioteers).
Walking or cycling among the acacias,poplars and plane trees can be a real luxury, a short escape from the enormous tower blocks you find in Nou Barris.
Translator of

:
Location and contact
Location and contact
Parc de Can Dragó
Address:

C Rosselló i Porcel, 7
Districte:

Nou Barris
Neighborhood:

Porta
City:

Barcelona
Phone number

010 (Tel.)

Links
Timetable and prices
Timetable
| | Dies | Hores | |
| --- | --- | --- | --- |
| | Tots els dies | de 00:00 h a 24:00 h | |
Discover other related points of interest