meet.barcelona
Visit and love it
El Parc de Montjuïc
Download date: 18/05/2023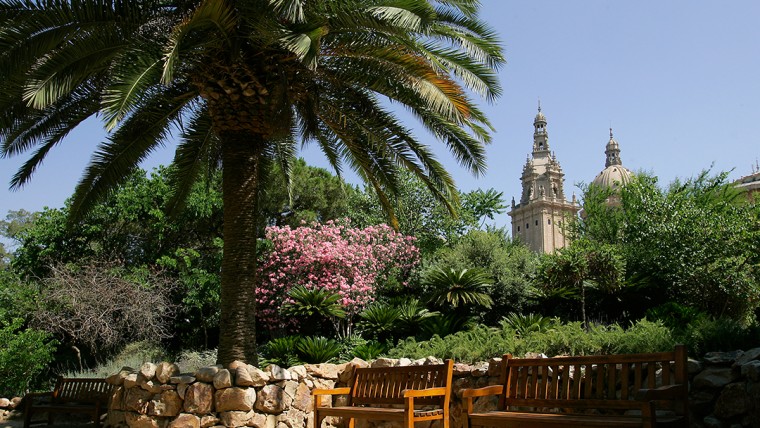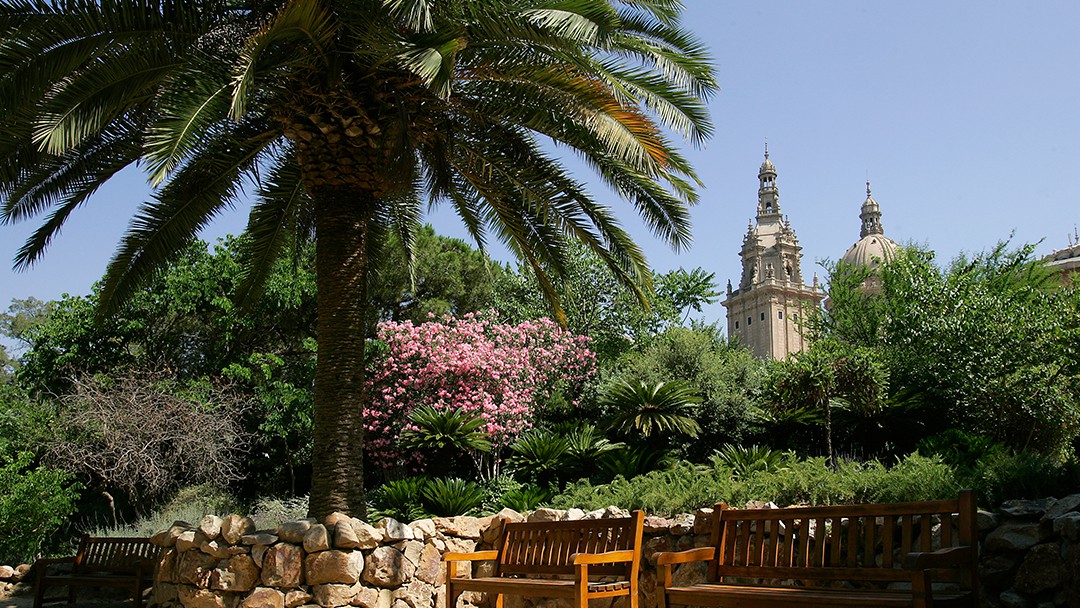 Montjuïc's large, natural park is the best site for enjoying nature and culture together, as it is full of splendid gardens and cultural facilities.
Natural spaces
A hill with history
Perched on the hill that borders Sants and looks towards the sea, Montjuïc has witnessed and been the setting for many momentous events in Barcelona's history. It began to be developed round the 1929 International Exposition. Following the dramatic events of the Civil War, when the castle served as a prison, it changed and, with the 1992 Olympic Games, the change was completed. For the people of Barcelona it acquired a happy, festive character again.
The name of the hill, which is 177 metres high, has been the subject of controversy as, in medieval Catalan, Montjuïc could translate as "Jewish mountain", an interpretation backed up by the existence of a Jewish cemetery there.
Nature, culture and sport
There are lots of gardens on this big, green, city lung where you can walk, rest, play, do sport or just enjoy nature. The Jardí Botànic lays out its collection of Mediterranean plants on steep slopes that provide a great viewpoint. You can also enjoy the plants and views in the Jardins de Mossèn Costa i Llobera, featuring cactus, and the Jardins de Mossèn Cinto Verdaguer,where the numerous species means there are flowers in bloom all year round. The Jardins de Laribal, with their surprising waterfalls, hide the popular Font del Gat, a fountain where Barcelona folk went to picnic on Sundays in the past. And the Jardins Joan Brossa, among the newest gardens, open out into a refreshing woodland park, with musical cushions, games and zip lines here and there to amuse the kids.
Dotted with cultural and sports facilities, such as the Miró Foundation, CaixaForum, Bernat Picornell Swimming Pools and the Lluís Companys Olympic Stadium, Montjuïc offers culture, nature and history all in one. The Magic Fountain (Font Màgica) and Spanish Village (Poble Espanyol) are two of the sights that most appeal to visitors in an enormous natural space full of hidden corners waiting to be discovered.
Translator of

:
Location and contact
Location and contact
El Parc de Montjuïc
Address:

Pg Migdia, 147
Districte:

Sants-Montjuïc
Neighborhood:

el Poble-sec
City:

Barcelona
Phone number

010 (Tel.)
Discover other related points of interest