meet.barcelona
Visit and love it
Collserola
Download date: 11/08/2022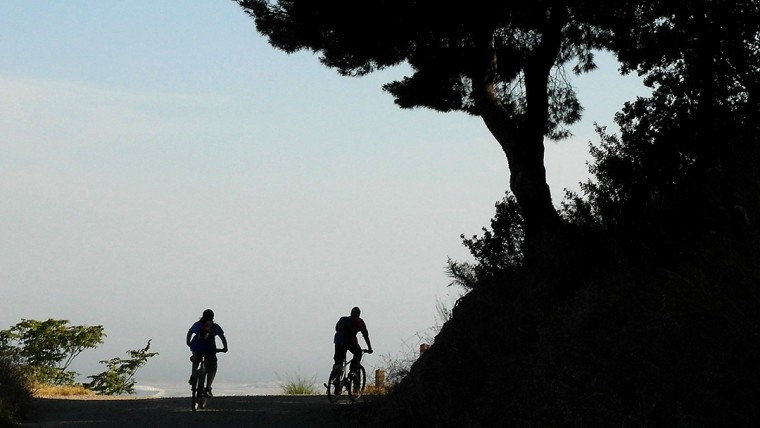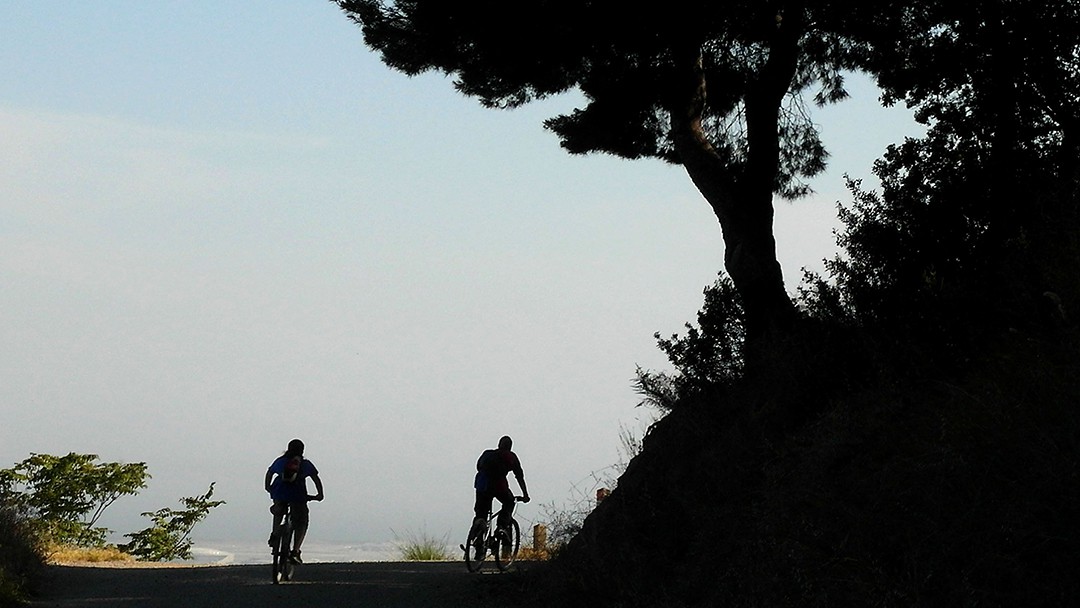 Barcelona's mountainous backdrop is Collserola, a natural range that cuts across the city from end to end, penetrating many of its neighbourhoods.
Natural spaces
The hills that embrace the city
In the middle of Barcelona's metropolitan area, extending along four of the city's districts, rises the Collserola range, a typically Mediterranean forest of pines, oaks and holm oaks, together with a great diversity of fauna, just a stone's throw from the built-up area. Take a trip into this natural world that can easily be reached by train, and even bus, from the city. A special natural area for Barcelona's residents, with more than 8,000 hectares of greenery where you can walk, cycle on different routes, look out from viewpoints, visit historic places and escape from the city without having to move too far at al.I It is amazing how, from one end to the other, you can enjoy wide-open vistas from viewpoints on both sides: from Torre Baró, in Nou Barris, it seems like you can almost touch the mountain of Montseny, and from Finestrelles hill in Les Corts, the panorama opens on one side over the city to Maresme and, on the other, from the airport to Martorell, looking out over the whole Llobregat.
The Collserola range natural park has been a protected area since 1987, and nine municipalities are involved in preserving it and educating people about it. Going to the Les Planes picnic area, taking a trip along Passeig de les Aigües or delving into the woods to look for asparagus are typical snapshots of daily life in Barcelona.
City and nature merge
Even though it is predominantly virgin territory, the Collserola range has small residential centres that belong to the Sarrià-Sant Gervasi district and which make up the only real residential zones in this part of Collserola: just above Passeig de les Aigües is Vallvidrera, followed a little further in, on a slope, by the village of Les Planes and, finally, there is the urban development around Tibidabo, the smallest in this part of the mountains. Collserola is present in other neighbourhoods in Barcelona, too, like Valcarca i els Penitents (in the Gràcia district) and Sant Genís dels Agudells, Montbau and Horta (in the Horta-Guinardó district).
Collserola means escaping so quickly and directly from the city that the asphalt under your feet changes to soil almost before you notice. A stone's throw from Barcelona, contact with nature, the forests and the animals is easy.
Translator of

:
Location and contact
Location and contact
Collserola
Address:

Ctra Església, 0092
Districte:

Sarrià-Sant Gervasi
Neighborhood:

Vallvidrera, el Tibidabo i les Planes
City:

Barcelona
Phone number

932803552 (C. Informació Parc Collserola)
932800672 (C. Informació Parc Collserola)

Links

Email: ci@parccollserola.net
Discover other related points of interest