meet.barcelona
Visit and love it
Sagrada Família
Download date: 02/12/2022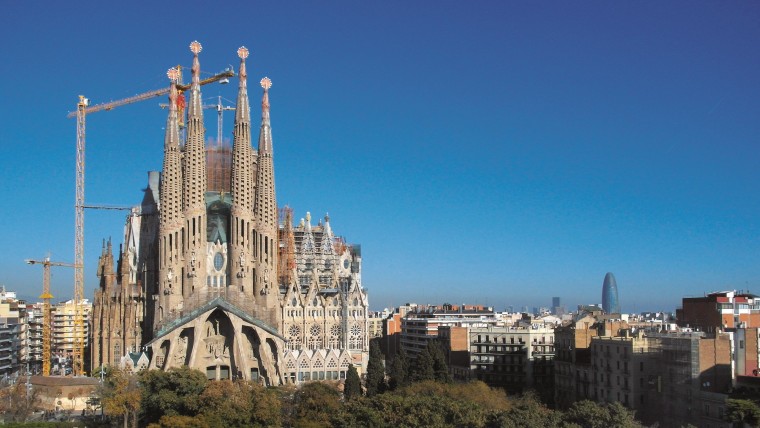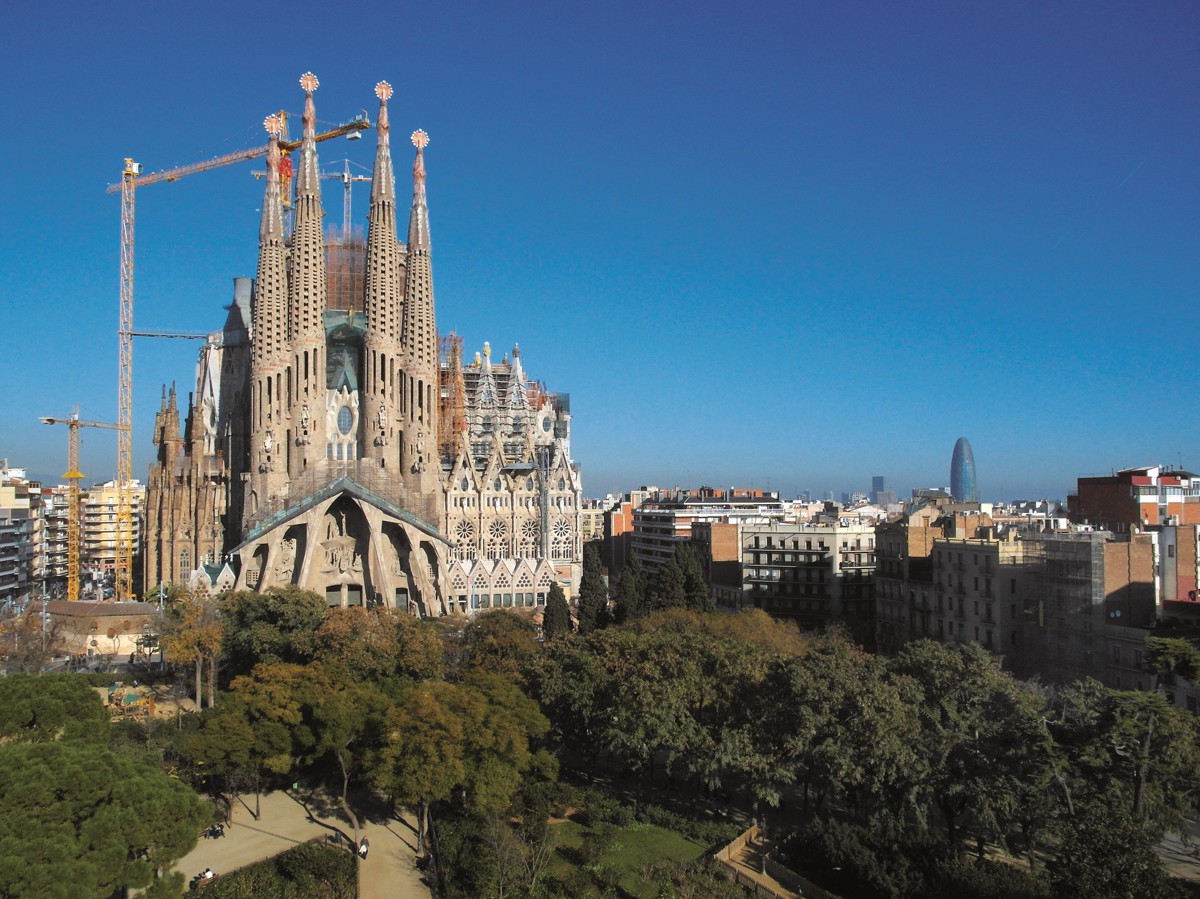 Rising towards the sky, the Sagrada Família is Barcelona's most famous silhouette, and each of its forms is a symbol conscientiously created by the genius of Gaudí.
Cultural heritage
A Modernista marvel
La Sagrada Família (Temple of the Holy Family) occupies an entire block between Carrer Mallorca and Carrer Provença, and it is one of the most visited sights in Barcelona. Building work started in 1883 and continues today, following the plans that Gaudí, aware he would not see the completion of the temple, left for his successors. The Modernista architect devoted 40 years of his life to it, the last 15 exclusively, and he is buried under the nave.
This architectural genius left the city one of the most original basilicas in the world. It is of great architectural interest and has been declared a World Heritage site. The symbolism of its three main facades, dedicated to the birth (the only one Gaudí was able to finish), the passion and resurrection of Christ, is so detailed and so profuse that just admiring this can take hours. Every year it astounds millions of visitors.
The forest that reaches for the sky
For the interior Gaudí took his inspiration from nature and designed enormous columns shaped like tree trunks that turn it into an exuberant stone forest. So far, eight towers have been built of the 18 he planned: 12 for the apostles, four for the evangelists, one for Mary and one for Jesus. Gaudí only managed one in his lifetime and even today no one knows how many years it will take before this enormous project is completed. In the meantime it will continue to be one of the most emblematic icons of Barcelona and Modernisme.
Translator of

:
Location and contact
Location and contact
Sagrada Família
Address:

Carrer de Provença, 450
Districte:

Eixample
Neighborhood:

la Sagrada Família
City:

Barcelona
Phone number

932080414 (Servei d'Atenció al Visitant)
934761010 (Fax)

Links

Email: informacio@sagradafamilia.org
Email: press@sagradafamilia.org
Timetable and prices
Timetable
Period
Dies
Hores
Preus
De l'1 novembre al 28 febrer
De dilluns a dissabte excepte 25 desembre, 26 desembre, 1 gener i 6 gener
de 09.00 h a 18.00 h

Entrada general de: 26 a 30 €

Sagrada Familia-App Audioguia:

. general: 26 €

. menors 30 anys i estudiants: 24 €

. jubilat: 21 €

. persones amb discapacitat i acompanyants: 8 €

. menors d'11 anys: gratuït




Sagrada Familia amb Visita Guiada

. general: 30 €

. menors 30 anys i estudiants: 28 €

. jubilat: 23 €

. persones amb discapacitat i acompanyants: 4 €

. menors d'11 anys: gratuït




Diumenge
de 10.30 h a 18.00 h
25 desembre,
26 desembre,
1 gener i
6 gener
de 09.00 h a 14.00 h
De l'1 març al 31 març
De dilluns a dissabte
de 09.00 h a 19.00 h
Diumenge
de 10.30 h a 19.00 h
De l'1 abril al 30 setembre
De dilluns a dissabte
de 09.00 h a 20.00 h
Diumenge
de 10.30 h a 20.00 h
De l'1 octubre al 31 octubre
De dilluns a dissabte
de 09.00 h a 19.00 h
Diumenge
de 10.30 h a 19.00 h
Discover other related points of interest