meet.barcelona
Visit and love it
Torre Calatrava
Download date: 11/08/2022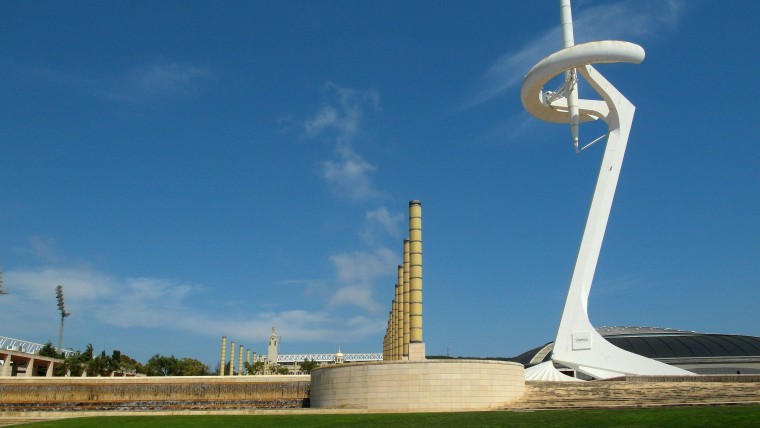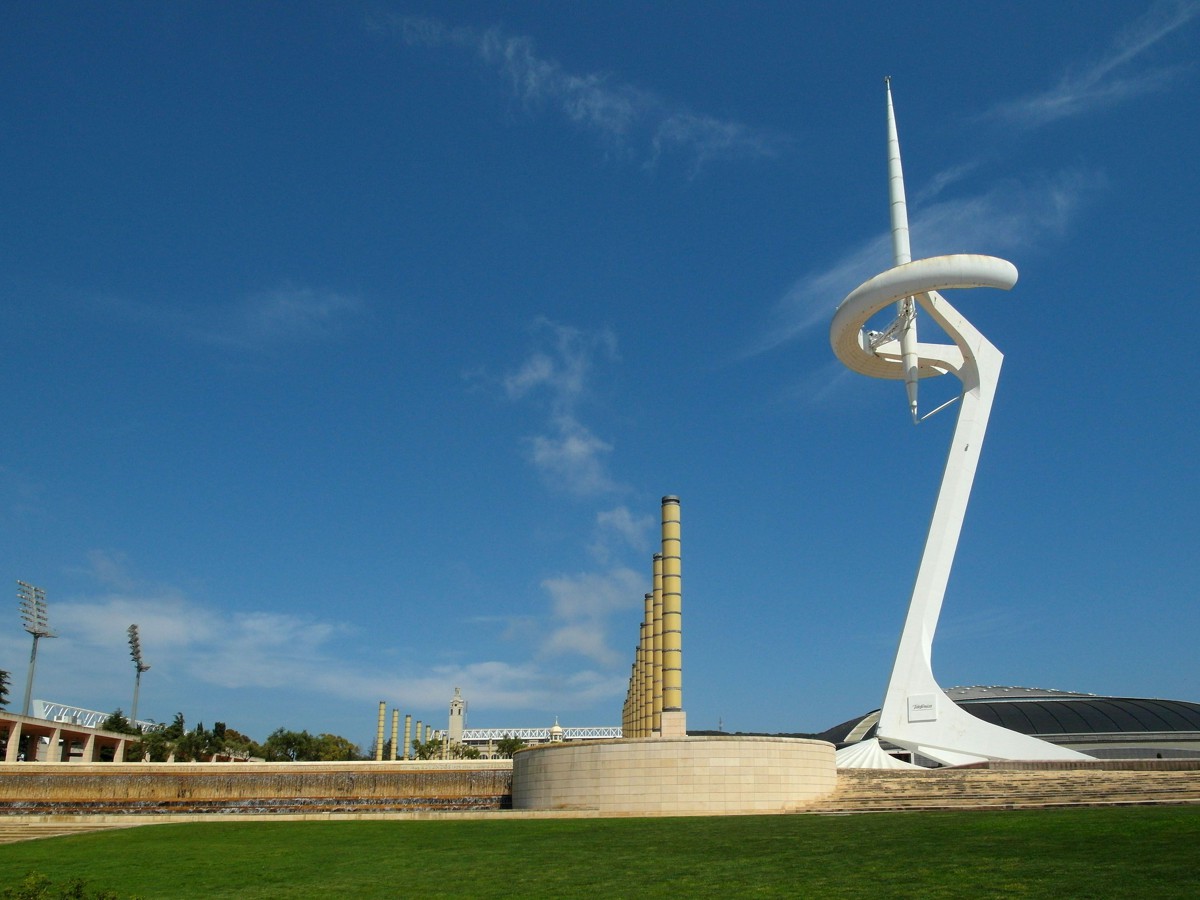 The stylish white steel silhouette of the Calatrava Tower rises above the Olympic Ring in Montjuïc Park and is visible from many points in the city.
Cultural heritage
An athletic tower
The Montjuïc communications tower, built by Valencian architect Santiago Calatrava is one of the most famous features of the so-calledOlympic Ring, comprised of the group of installations, that were built or remodelled for the 1992 Olympic Games in Barcelona.
Its enormous white curved silhouette, which looks like an athlete carrying the Olympic torch, can be seen from many points in the city.Its cutting-edge design and original contours have made it a world famous feature of Montjuïc and a symbol of Barcelona.
Tribute to Gaudi
Built between 1989 and 1992,the 136 metre high tower is made from steel and its base it covered in trencadís or broken tile shards as a homage to the modernist architect Antoni Gaudí.Its developer was the company Telefónica,which is why it is also known as the Telefónica tower.
Due to its shape, the tower is also designed to act as a sundial, with the shadow of its central needle projecting onto the Plaça d'Europa square beside it.
In addition to its functionality, its futuristic style with leaning lines and modern materials. giving the impression of movement, have made the Calatrava Tower an architectural landmark in Barcelona.
Translator of

:
Location and contact
Location and contact
Torre Calatrava
Address:

Pg Minici Natal, 8
Districte:

Sants-Montjuïc
Neighborhood:

el Poble-sec
City:

Barcelona
Links
Email: inmobiliario.cat@telefonica.com
Discover other related points of interest