meet.barcelona
Visit and love it
L'Ateneu de Fabricació digital
Download date: 11/08/2022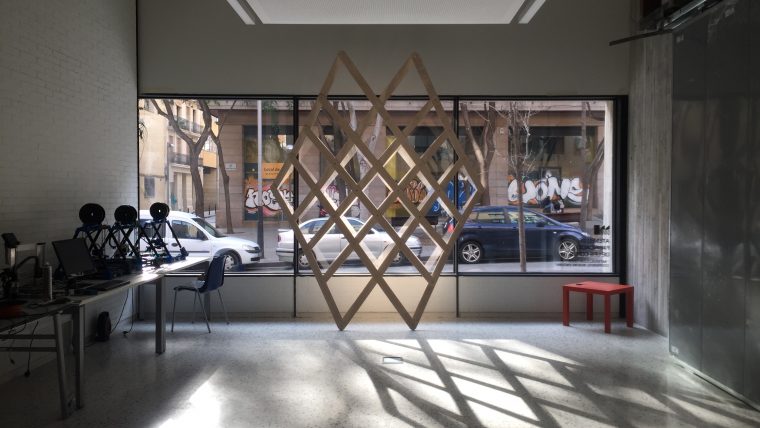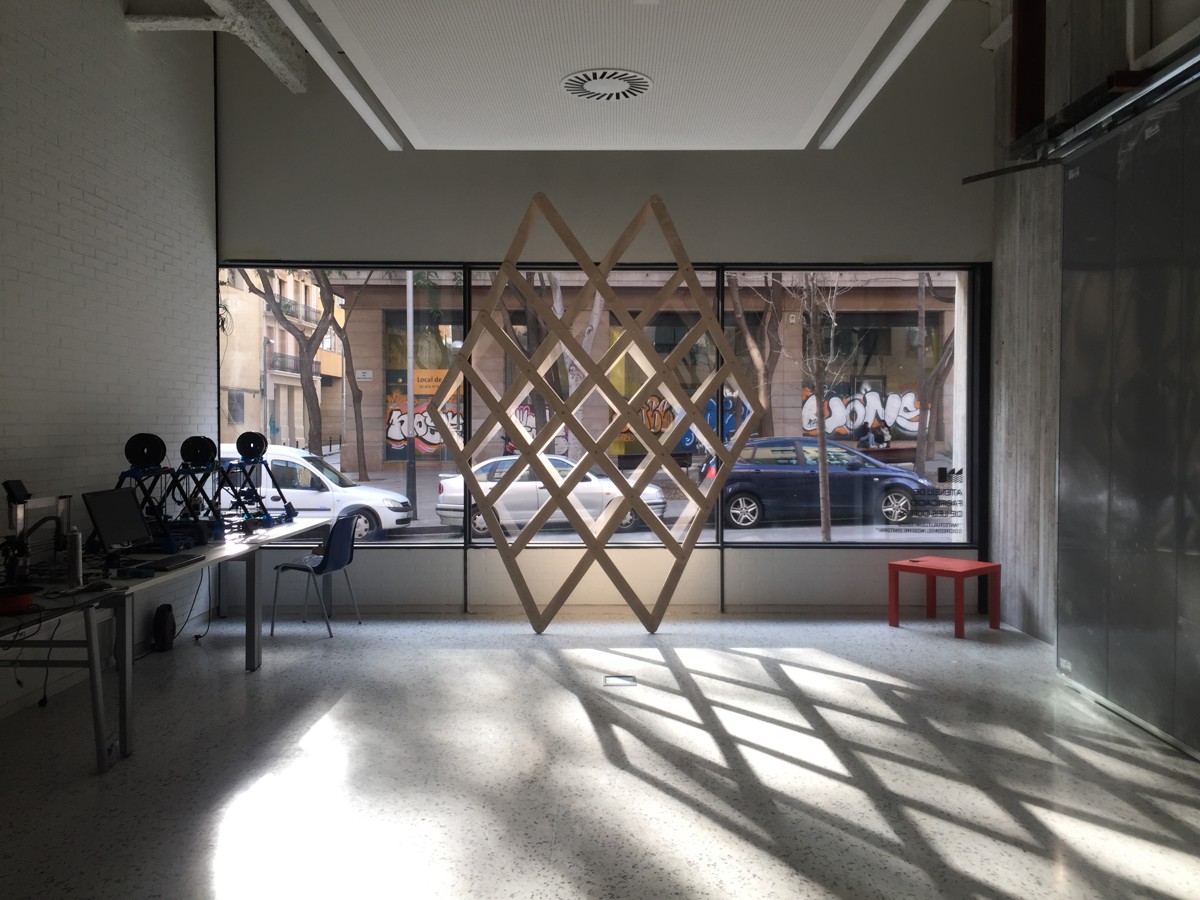 A pioneering centre in Barcelona, the Ateneu de Fabricació Digital in the Les Corts district is dedicated to research and creation related to the digital world and the use of technologies.
Study and research centres
Committed to innovation
In the heart of Les Corts, there is a place of knowledge open to anyone who wishes to enter the digital world and the technological universe. The Fab Ateneu Les Corts, a large creative laboratory that shares its location with the new Montserrat Abelló Library. The library and the Fab Lab therefore create synergies, as they share resources, mutually strengthen their dynamics and provide improved access to information and knowledge. The aim is to make the tools and machinery needed for creating prototypes and developing projects available to everyone. The two facilities are located in the former Benet Campabadal factory, built in 1924 and a pioneer in silk ribbon manufacturing. The factory was operational for many years, but the constant rise in land prices led to its closure in 1984. In 1990, it became the venue for the Glass Centre Foundation, a meeting point for glass trades, industry and art.
In 2013, on the initiative of Barcelona City Council, it was decided to create the Les Corts Ateneu de Fabricació Digital, with the aim of creating a space for debate and technological creation that was within everyone's reach and today it serves as a place where all those who wish to do so can express their talent and creativity, as it is the first public Fab Lab in the world.
Technology within everyone's reach
The centre, close to Plaça del Centre, is housed in the old Benet Campabadal factory, measuring more than 1,000 square metres, and it provides members of the public with access to 3D printers, mechanisation centres, 3D scanners and a laser cutter, among many other pieces of equipment, enabling them to turn their ideas into physical products which are useful to society. The Ateneu also offers workshops, conferences, talks and all kinds of events that also aim to promote the social cohesion and integration of all groups of people. The space is being prepared to house a library which will occupy a large part of the building.
Translator of

:
Location and contact
Location and contact
L'Ateneu de Fabricació digital
Address:

C Comtes de Bell-lloc, 192*200
Districte:

Les Corts
Neighborhood:

les Corts
City:

Barcelona
Phone number

934903625 (Tel.)

Links

Email: afablescorts@bcn.cat
Timetable and prices
Timetable
Period
Dies
Hores

Horari habitual

Dimarts, dimecres, dijous i divendres excepte 24 desembre i 5 gener
de 09:00 h a 14:00 h i
de 16:00 h a 20:00 h
24 desembre i
5 gener
de 09.00 h a 14.00 h

Nadal 2021:

Del 25 desembre al 3 gener

Tots els dies tancat

Tancat
Observacions
Espai de creació i formació, vinculat a les noves tecnologies i, en especial, a la fabricació digital en 3D, on ciutadans individuals, però també entitats, organitzacions, universitats i empreses puguin implicar-se en un laboratori de creació digital, un taller equipat amb programari i màquines de fabricació que permetin a tota la comunitat converir les seves idees i conceptes en productes físics útils per a la societat.
Està ubicat a l'antiga fàbrica Benet Campabadal.
Discover other related points of interest