meet.barcelona
Visit and love it
El CaixaForum
Download date: 11/08/2022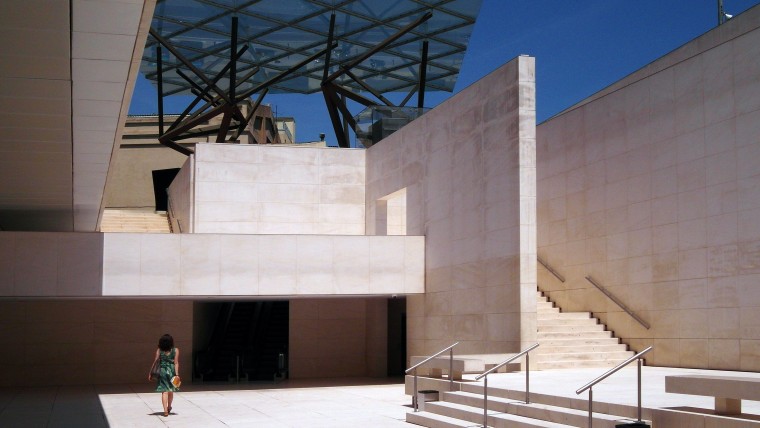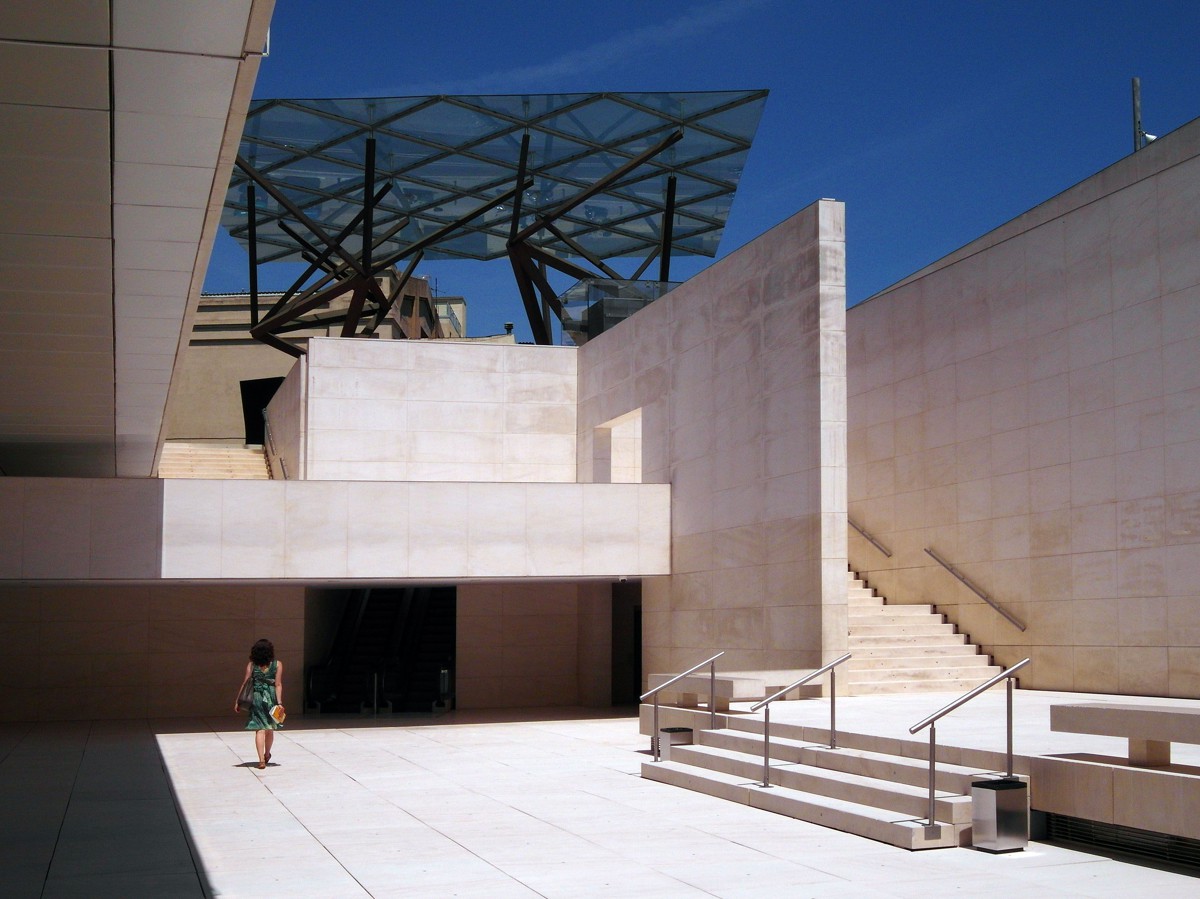 Since opening its doors at the start of the 21st century, the CaixaForum has become one of the city's landmark cultural centres.
Museums

Accessibility

Accessible for people with physical disabilities
Nature, culture and history
In a privileged setting within Montjuïc Park, the CaixaForum has become one of the most important cultural centres in Barcelona. Its journey began in 2002, on the initiative and under the management of Fundació La Caixa, and it provides a space for culture and art, as well as educational activities, covering all disciplines.
It is housed in an old textile factory designed by the modernist architect Josep Puig i Cadafalch for the industrial firm Casimir Casaramona.Its functional, modernist design, structured horizontally with a series of single storey rooms, was highly innovative for its time and today it has a very special historical value.
A dynamic centre
As one of the most important cultural centres in the city,the CaixaForum holds temporary exhibitions on some of the major cultures from the past,modern and contemporary art,master photographers of the 20th century and tendencies in contemporary plastic arts.Its conferences and programmes, which cover all kinds of subjects and disciplines, are also widely known and for this reason it has become a reference point for all those with an interest in culture in Barcelona.
Translator of

:
Location and contact
Location and contact
El CaixaForum
Address:

Avinguda de Francesc Ferrer i Guàrdia, 6*8
Districte:

Sants-Montjuïc
Neighborhood:

la Font de la Guatlla
City:

Barcelona
Phone number

934768600 (CaixaFòrum)
902223040 (Fundació La Caixa)
934768635 (Fax)

Links

Email: icaixaforumbcn@magmacultura.net
Timetable and prices
Timetable
Dies
Hores
Preus

Tots el dies i festius excepte

24 desembre, 25 desembre,

31 desembre, 1 gener,

5 gener i 6 gener

de 10:00 h a 20:00 h

Entrada general: 6 €

(inclou totes les exposicions del centre)




Entrada reduïda 25% descompte:

. Carnet Família Nombrosa




Entrada gratuïta:

. Clients de CaixaBank

(s'ha de presentar qualsevol targeta de CaixaBank)

. Fins els 16 anys

. Docents

. Premsa

. Persones amb discapacitat i acompanyants

. BCN Card

. ICOM

. Carnet Jove

. 12 i 13 de febrer (S. Eulàlia)

. 18 de maig (Dia Internacional dels Museus)

. 24 de setembre (la Mercè)

24 desembre,
31 desembre i
5 gener
de 10:00 h a 18:00 h

La Nit dels Museus 2022:

14 maig

de 19.00 h a 01.00 h

Entrada Gratuïta

Cal reserva prèvia
Discover other related points of interest