meet.barcelona
Visit and love it
Futbol Club Barcelona
Download date: 11/08/2022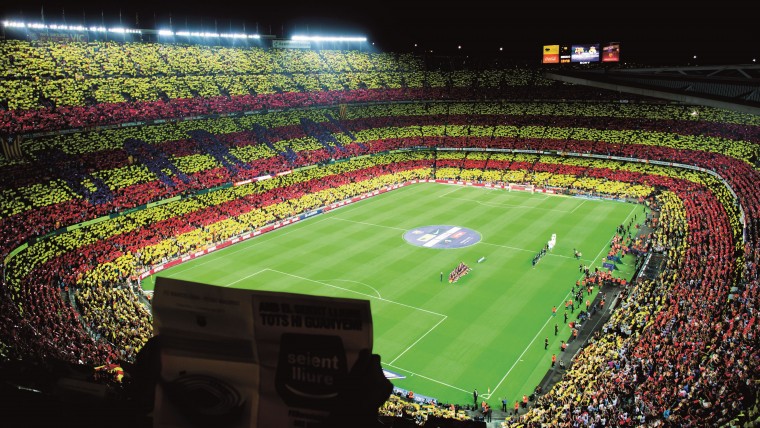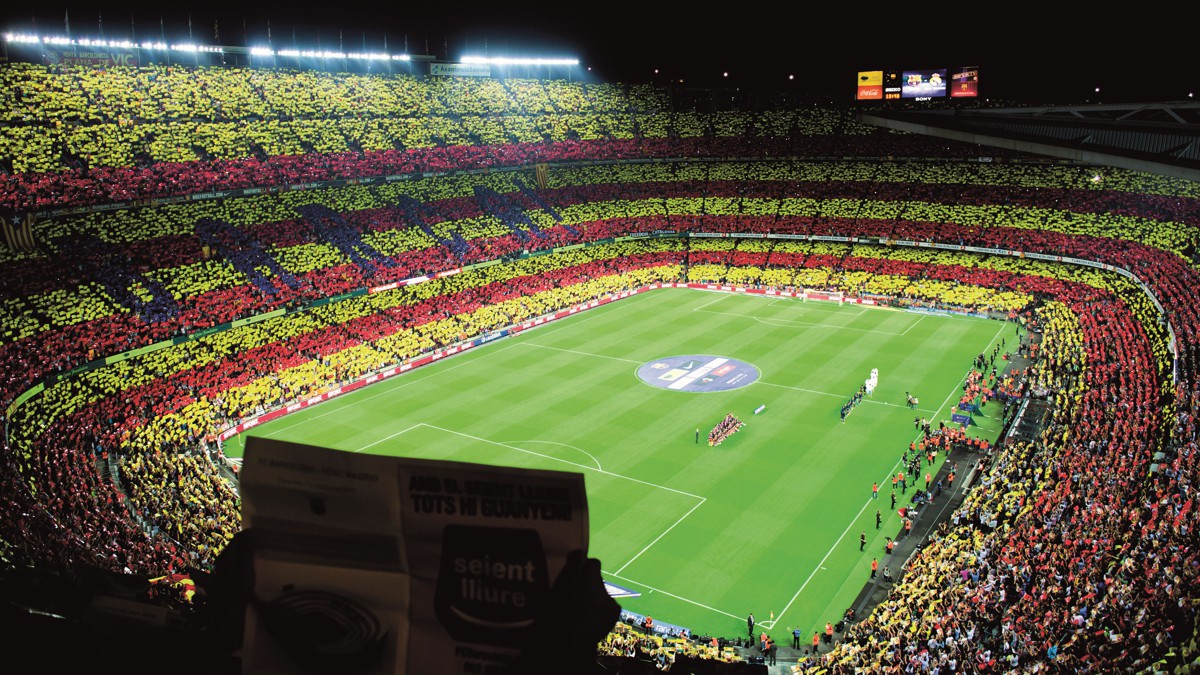 Camp Nou is the epicentre of football in Barcelona. It houses Barça's stadium and also the club museum, one of the most visited museums in Catalonia.
Free time and leisure
Barça's stadium
The Camp Nou stadium is one of the biggest in Europe and a world famous venue. It currently holds up to 99,354 spectators, and the recent successes of the team, the equip blaugrana, have made it so admired throughout the world that the stadium has become one of the main places to visit in Barcelona.
Its name, meaning "new pitch", comes from the fact that before this stadium was inaugurated in 1957, Barça played on the old pitch in Les Corts, which was much smaller and simpler. The need to build this new stadium principally came about in the 1950s with the massive popularisation of football in Spain and the arrival of Ladislao Kubala at the club in 1951.
Much more than a football club
Inside theCamp Nou facilities are the official headquarters of Futbol Club Barcelona, the administrative offices and the Museu del FC Barcelona, the club's museum, which is the most visited in Catalonia. Additionally, Camp Nou is the main building in a complex which houses other facilities, such as the smaller stadium, the Mini Estadi, the Masia, the residence were the club's youngest footballers were raised, and the Palau Blaugrana, a sports hall where the club's basketball, handball, roller hockey and indoor football teams train and play.
The Camp Nou stadium is one of the city's icons, a place to enjoy football and live the emotions of this most passionate of sports.
Translator of

:
Location and contact
Location and contact
Futbol Club Barcelona
Address:

C Aristides Maillol, 12*18
Districte:

Les Corts
Neighborhood:

la Maternitat i Sant Ramon
City:

Barcelona
Phone number

934963600 (Tel.)
902189900 (Tel.)

Links
Observacions
El Camp Nou és l´estadi del Futbol Club Barcelona i està situat en el barri de Les Corts. Va ser inaugurat el 24 de setembre de 1957 amb el nom oficial d´Estadi del Futbol Club Barcelona i popularment va adoptar el nom de Camp Nou. Té la màxima qualificació que la FIFA pot atorgar a un estadi per acollir partits de futbol i pot acollir fins a 99.354 espectadors.
Discover other related points of interest