meet.barcelona
Visit and love it
Can Felipa
Download date: 27/03/2023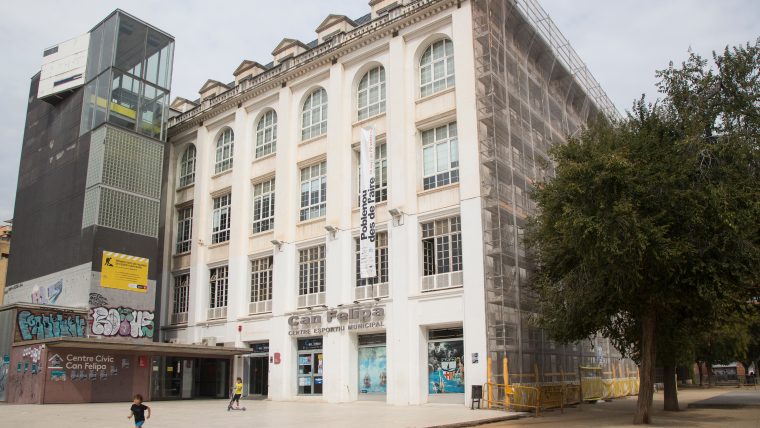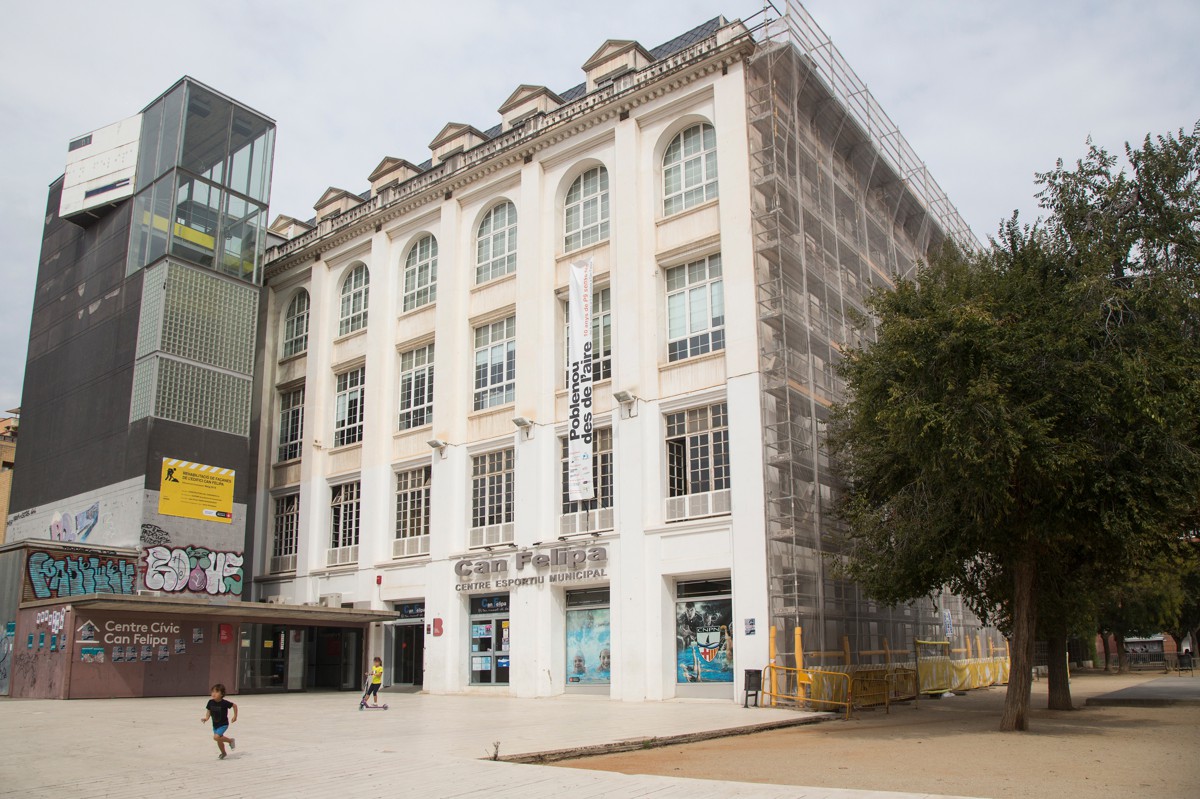 The old Can Felipa factory, in the heart of the Poblenou neighbourhood, has now been reclaimed for social and cultural use and has become a meeting point for the local residents.
Cultural heritage
A unique style
The origins of the Can Felipa textile factory date back to the mid-19th century, when it opened in the current Carrer Pallars in the Poblenou neighbourhood. It was a complex that grew over the years and which preserves the main building, constructed in 1885 with a unique architectural style distinguishing it from the other industrial buildings in the city.
Very elegant and with looks more reminiscent of a Parisian apartment building than a textile factory, it has a sloping roof and attics below to make better use of space, as well as facades with large windows opening up to the street. This allows light to enter all four of the factory's floors.
A neighbourhood space
The factory closed its doors in 1978, and years later, in 1991, reopened as a municipal space open to all the local residents. It includes the Centre Cívic Can Felipa community centre, that offers a great number of multidisciplinary activities, Poblenou's historic archives, a municipal sports centre and other facilities open to the public. A meeting point and crucial place for the local people, Can Felipa is today a place to enjoy culture whilst coexisting with the city's history.
Translator of

:
Location and contact
Location and contact
Can Felipa
Address:

Plaça de Josep Maria Huertas Claveria, 1
Districte:

Sant Martí
Neighborhood:

el Poblenou
City:

Barcelona
Phone number

932563840 (Tel.)
932664201 (Fax)

Links

Email: info@cccanfelipa.cat
Timetable and prices
Timetable
Period
Dies
Hores
De l'1 setembre al 31 juliol
De dilluns a divendres
de 09.00 h a 14.00 h i
de 16.00 h a 22.00 h
Dissabte excepte 8 abril
de 10.00 h a 14.00 h i
de 16.00 h a 19.00 h

Estiu 2022

De l'1 agost al 31 agost

Tots els dies tancat

Tancat
Discover other related points of interest