meet.barcelona
Visit and love it
Cereria Subirà
Download date: 02/12/2022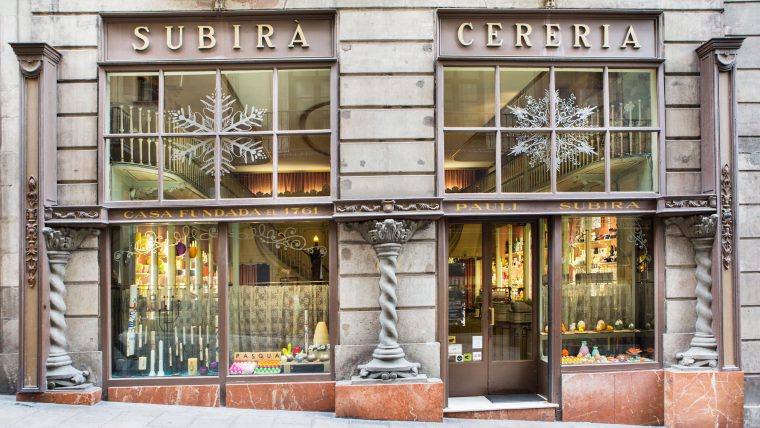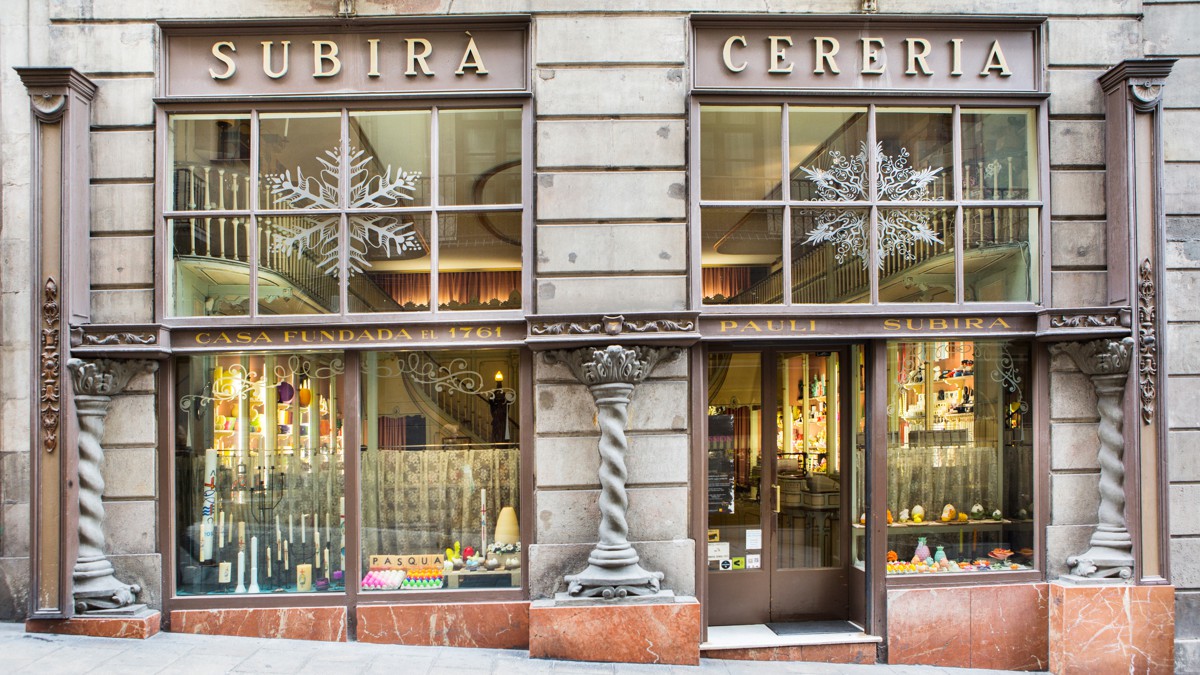 The oldest wax chandlers in Barcelona lies in the heart of the Barri Gòtic, bearing the name of the family that has been running it since 1939: the Cereria Subirà.
Cultural heritage
From C/ Corders to Baixada de la Llibreteria
The Cereria Subirà has passed through various hands since its foundation in 1761 on C/ Corders. The original establishment was demolished to open the way for Via Laietana, at which time the shop moved to its current location, on what was then known as Baixada de la Presó. The store where you can still buy candles of all shapes and colours made with traditional craftsmanship, was designed in 1847 as a luxury clothing store. Even today retains the bifurcating Baroque staircase and Baroque columns resting on huge sculptures.
A candle-making dynasty
Just after the war, Paulí Subirà bought the shop and his son still runs it. It is one of the city's many historical and iconic shops and continues to offer a product that is no longer a necessity and has become a cult object from the past.
Translator of

:
Location and contact
Location and contact
Cereria Subirà
Address:

Bda Llibreteria, 7
Districte:

Ciutat Vella
Neighborhood:

el Barri Gòtic
City:

Barcelona
Phone number

933152606 (Tel.)

Links
Discover other related points of interest