meet.barcelona
Visit and love it
MediaTIC Building
Download date: 11/08/2022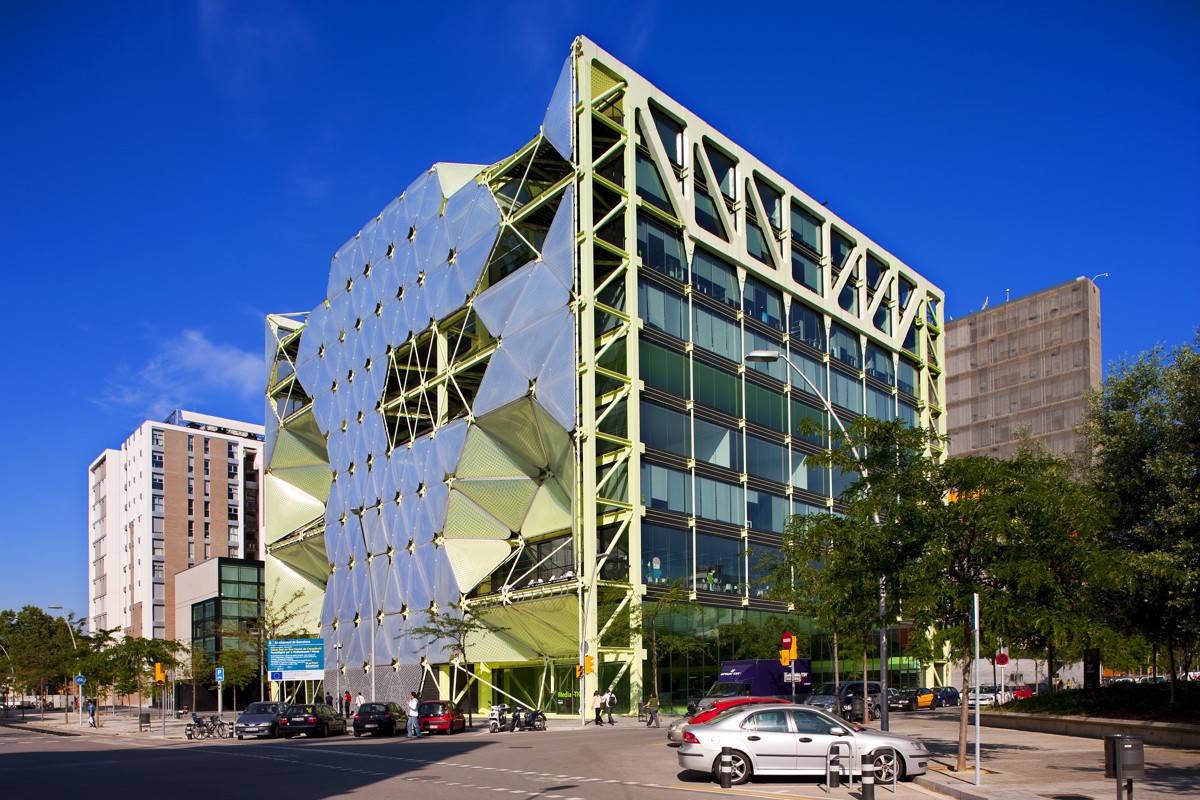 A symbol of technological innovation in the city, the MediaTIC Building combines future strategy and architectural efficiency in one space.
Doing business
An innovative model
Between Carrer del Roc Boronat and Carrer de Sancho de Ávila stands a building that makes people stop and look. This is the revolutionary, different, challenging and very modern MediaTIC Building. Each facade is different from the rest, to take advantage of every minute of daylight. It has been built according to the most demanding sustainability and efficiency criteria, and it is a model for Europe's new architecture. The skin that covers the building is made from an innovative material, ETFE, which is different to glass, brick, wood or cement, an eco-efficient material that achieves perfect acclimatisation and energy savings above the world average.
The centre of innovation
A building with these characteristics could only house the most cutting-edge technological advances between its four walls. In fact, it brings together the information technology resources and services that will relaunch the Catalan economy towards a new business model: technological innovation. Mobile Start-Up, Corporate Start-up, the Cibernàrium digital training centre and the Mobile World Capital Foundation all have a space here, with the goal of turning Barcelona into the knowledge and innovation capital, and the Sant Martí district, formerly the Catalan Manchester, into the Mediterranean Silicon Valley. The digital revolution has already begun and the MediaTIC Building has welcomed it.
Translator of

:
Location and contact
Location and contact
MediaTIC Building
Address:

Carrer de Roc Boronat, 117 - 127
Districte:

Sant Martí
Neighborhood:

el Parc i la Llacuna del Poblenou
City:

Barcelona
Discover other related points of interest