meet.barcelona
Visit and love it
The Fòrum
Download date: 22/09/2023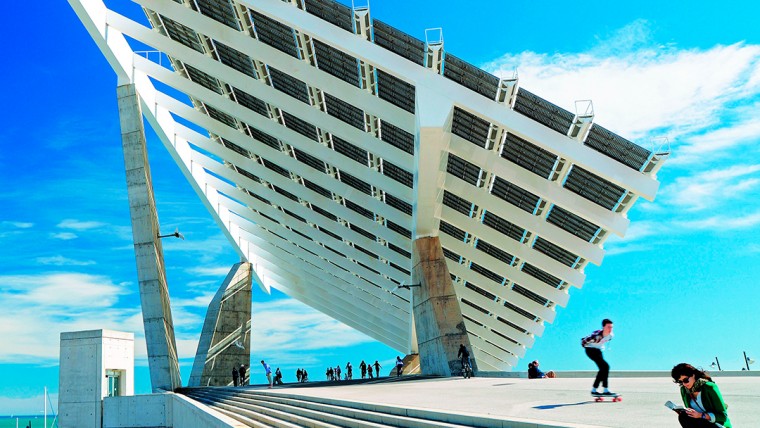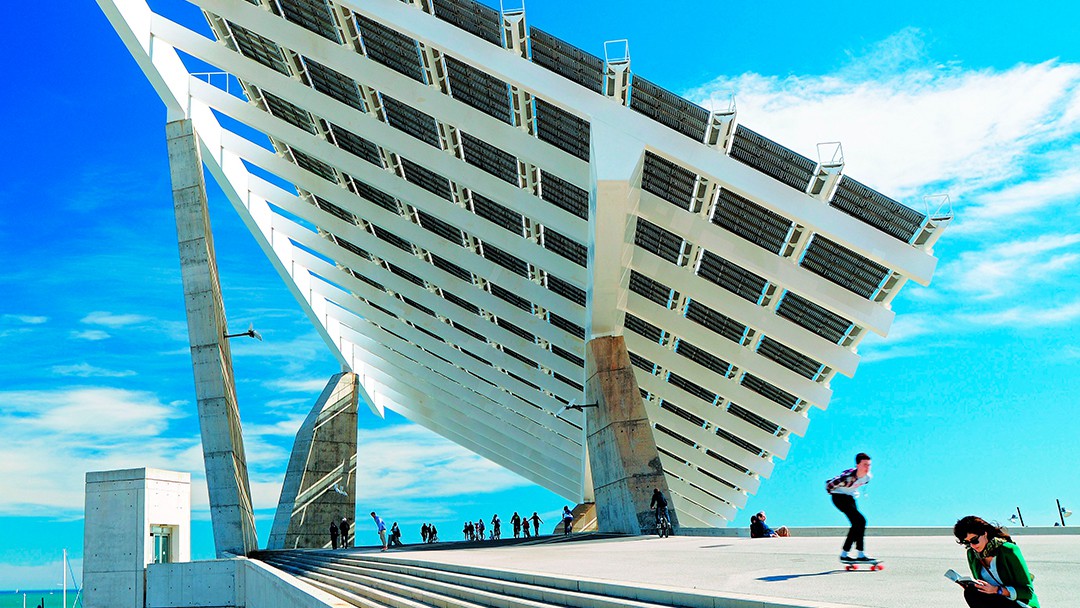 Industry gave way to green spaces and the vacant sites to a vast esplanade that has become a focal point for festivals and concerts. A decade after it opened, the Fòrum has found its identity
Urban spaces
A newly-built neighbourhood
A defiant blue building, the triangular Edifici Fòrum, welcomes you to a newly built neighbourhood that has given light and visibility to one of the most deserted and ignored parts of the city: the Fòrum, a neighbourhood developed around the first Universal Forum of Cultures in 2004.
In this new Sant Martí neighbourhood, leisure and culture have swallowed up formerly industrial land. Abandoned sites were turned into Parc del Fòrum, a complex that holds the city's biggest events: mega music festivals such as Primavera Sound, the La Mercè festival concerts and the spectacular "Feria de Abril". This is the ideal setting for these crowdpullers.
Parc del Fòrum includes the Edifici Fòrum, a spectacular triangular building, 25 m high, that houses the Museu Blau, Barcelona's new national natural sciences museum; the Esplanade, the second biggest square in the world covering 84,000 square metres; the Parc dels Auditoris, a large outdoor space that combines two halls linked by a passageway; and the Zona de Banys, a bathing area with an unusual set of sea-water swimming pools. The park is an oasis of leisure activities and festivals, firmly committed to the environment and sustainability, with its huge 1,700 m 2 solar-panel.
Future potential
The Fòrum is on the edge of the Diagonal Mar neighbourhood and is one of the new areas of Barcelona with the most potential. The transformation from a rundown past to a highly skilled and technological future has completely revived the whole area. Siting Diagonal Mar, a huge shopping centre, there and opening it up to the sea by reclaiming the urban beaches and Parc Diagonal Mar, the work of architects Enric Miralles and Benedetta Tagliabue and consisting of a residential complex with skyscrapers, a large garden with a lake and a sports area, have made this part of the city the ideal place to see the Barcelona of the future: modern and sustainable, without forgetting its past.
Translator of

:
Location and contact
Location and contact
The Fòrum
Address:

Pl Fòrum, 2
Districte:

Sant Martí
Neighborhood:

el Besòs i el Maresme
City:

Barcelona
Discover other related points of interest