meet.barcelona
Visit and love it
El Poblenou
Download date: 22/09/2023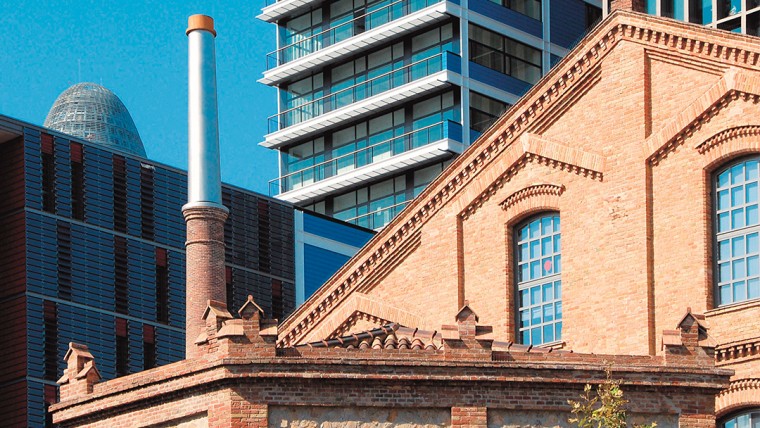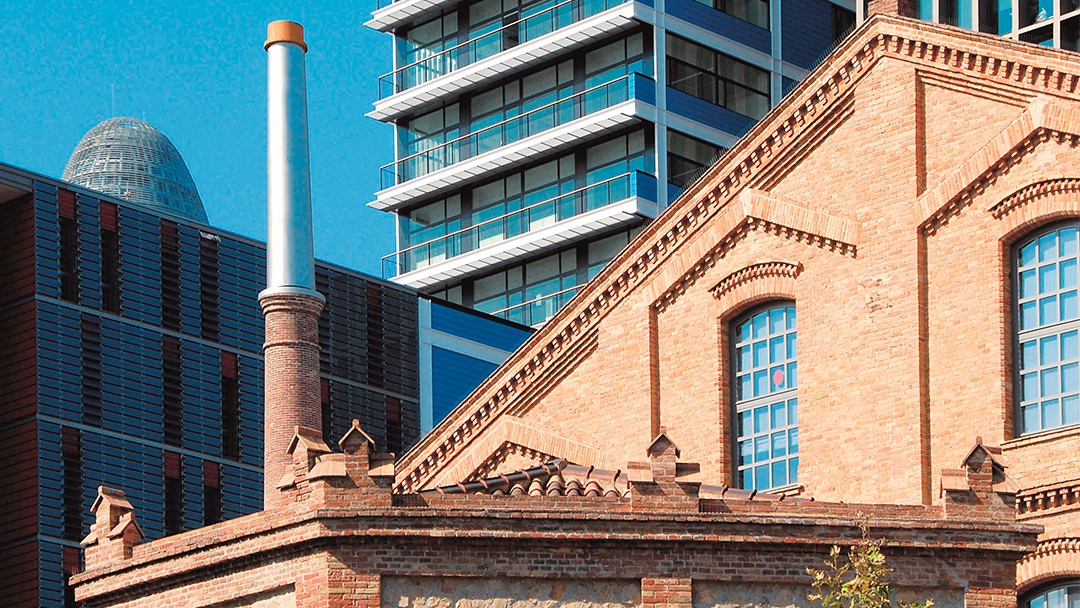 Boasting a history shaped by the industrial era, Poblenou has become one of the city's most cosmopolitan neighbourhoods, where past and future live side by side.
Urban spaces
A neighbourhood with character
At the start of the 20th century, Poblenou was known as the "Catalan Manchester" and now it could become the "Silicon Valley of Barcelona". The workers are changing but its hardworking character remains.
Poblenou, a neighbourhood on the Sant Martí seaboard, has seen how the physiognomy of its streets has changed without losing their essence. Cheap, available land close to Barcelona, and water in abundance, led to factories being built and the growth of a very powerful industrial district. There were factories of every kind: textile mills such as Ca l'Aranyó (today the home of Pompeu Fabra University), and Can Felipa (now a civic centre), engineering plants like Can Girona (of which the chimney has been preserved), flour mills, tanneries, chocolate factories, and liqueur distilleries. These factories and their chimneys, over 30 of which are still dotted round the neighbourhood, competed for space with the houses hurriedly built for the workers and even the shantytown that grew up on the beach, round Somorrostro, where the great flamenco bailaora Carmen Amaya was born. You can easily trace the historical footprints that have been left by walking round the old, still narrow streets, while the more adventurous can take a tour of the cemetery, the first in the city, where it is possible to see the old Neoclassical and Modernista mausoleums.
A new character for new times
The 1992 Barcelona Olympics opened the city up to the sea and gave the whole area a new character. The traditional industries gradually disappeared and the neighbourhood was transformed. It still retains its working-class character but what it produces has changed a lot. In the same factory buildings, examples of early 20th century industrial architecture, overalls have been replaced by sneakers in a landscape of technology companies, design and universities.
The Rambla del Poblenou, where Carmen Amaya danced her first steps and anarchists fought for better wages, where you can find century-old shops and other establishments, today has an air of calm and tradition without forgetting those roots. Tío Che makes sure of that. A cafe that used to sell the popular tiger-nut drink orxatato exhausted workers as they came out of the factories now sells it to young creators in their sandals and jeans, who have turned the Catalan Manchester into the Silicon Valley of Barcelona.
Translator of

:
Location and contact
Location and contact
El Poblenou
Address:

C Pallars, 221
Districte:

Sant Martí
Neighborhood:

el Poblenou
City:

Barcelona
Discover other related points of interest