meet.barcelona
Visit and love it
El Clot
Download date: 22/09/2023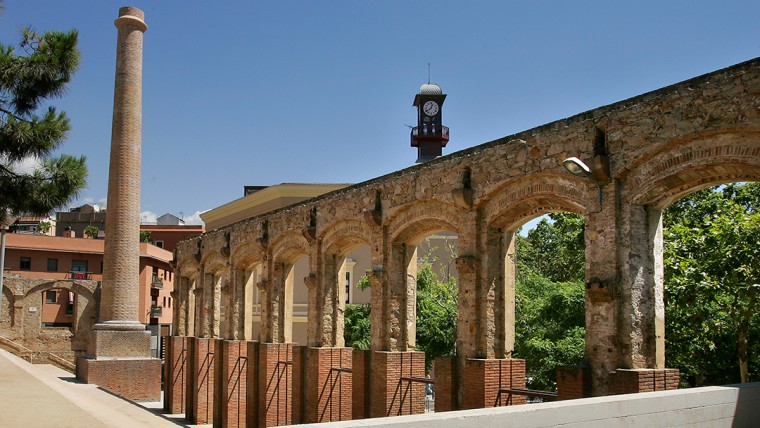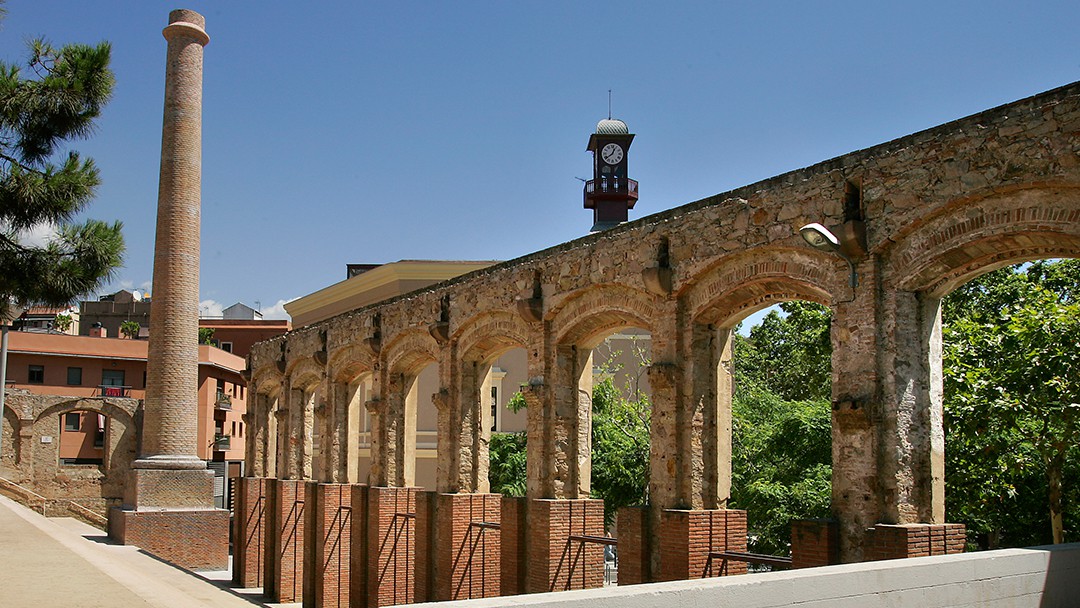 The working-class neighbourhood of El Clot hides some quiet little streets and spots that are the legacy of its past but it also looks forward to the future with several of the city's most modern buildings.
Urban spaces
A new look
The neighbourhood of El Clot is a place for a leisurely stroll, with your hands in your pockets and your eyes peeled. The impressive Torre Agbar, 144 m of steel, glass, light and colour, makes you lift your gaze skywards to see where it ends. But now this tower, which altered Barcelona's skyline, has a companion that is set to become a global benchmark for design, namely Disseny Hub Barcelona, the work of the MBM team of architects: Josep Martorell, Oriol Bohigas and David Mackay. The building is a cantilevered parallelepiped, the same width as the street, and it has become a reference for contemporary architecture. It has the highest sustainability rating a building can get and houses a museum, the Museu del Disseny de Barcelona, with a collection of over 70,000 items.
Yet in El Clot there is also time for a relaxing walk round the parks and other places with more charm. Despite the train lines and the main thoroughfares of Avinguda de la Meridiana and Gran Via, there are some spots worth a visit that take you back to a charming rural and industrial past. The Farinera del Clot, one of the biggest flour mills in Catalonia, is in this neighbourhood. Now this Modernista-style former industrial site is an ICT-driven cultural centre.
Places to discover
El Clot still has lots of alleyways, little streets running between two broader ones, that speak of a past of gardens and vegetable patches. Passatge de Robacols, (cabbage stealer passage) for example, where a row of little white houses seem to be caught in a time warp, or the Torre del Fang (mud tower), an old farmhouse that has been preserved. In the heart of the neighbourhood, Plaça del Mercat still displays the same commercial vitality that made the market, a pretty Modernista construction, the place to go for fruit and vegetables in Barcelona. Not far away, the Caixa de Pensions i Mont de Pietat building, still operating, makes us look up to its semicircular dome, and then it is time to look for the frogs hiding under an umbrella in a Modernista mosaic of the old J. Budesca umbrella shop. Scraps of the old city are still kept alive at the popular Mercat dels Encants, a Fira de Bellcaire or flea market where you can find virtually everything, in the style of the French Marché aux Puces.
Parc del Clot is the place to rest and enjoy nature in this neighbourhood. A big green space on the site of the train company Renfe's old mechanical workshops that has kept the factory chimney stack and the old facade, now turned into an aqueduct with a waterfall.
Translator of

:
Location and contact
Location and contact
El Clot
Address:

Pl Font i Sagué, 2
Districte:

Sant Martí
Neighborhood:

el Clot
City:

Barcelona
Discover other related points of interest