meet.barcelona
Visit and love it
Pont de Calatrava
Download date: 09/11/2023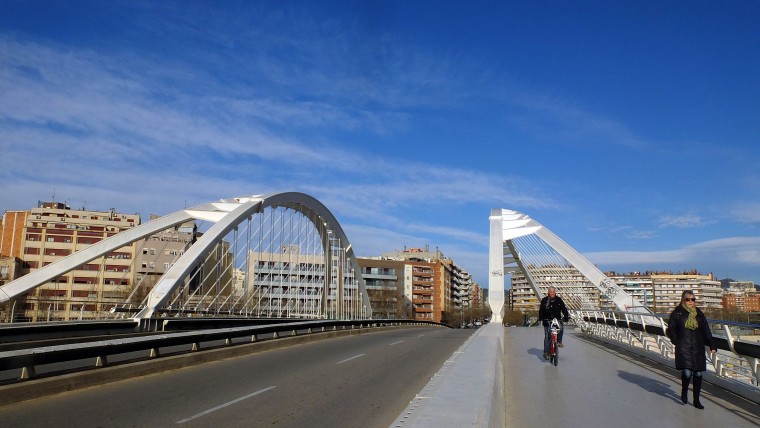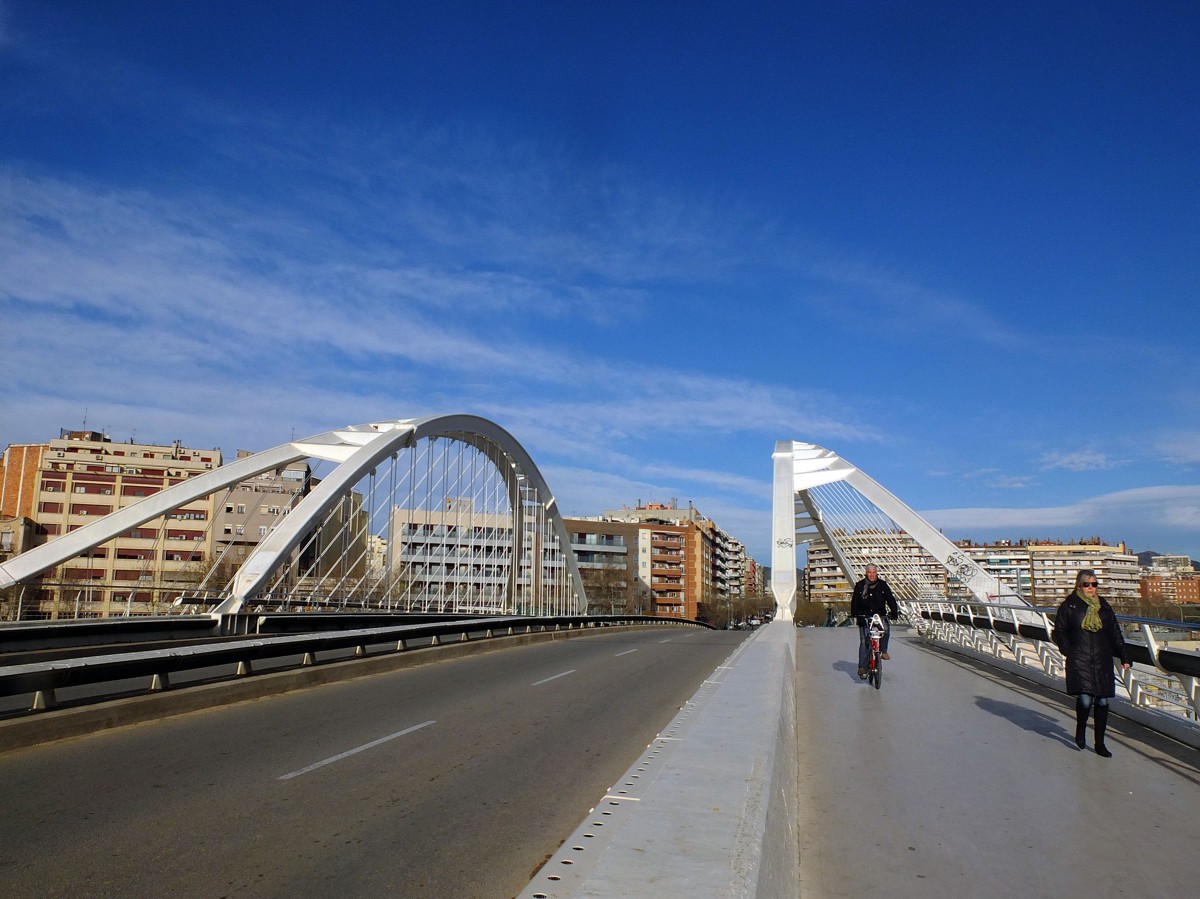 An icon of the city's new architecture, the Pont de Bac de Roda, known by the name of its architect, Santiago Calatrava, is a legacy of pre-Olympic Barcelona.
Urban spaces
Innovative spirit
From 1985 to 1987, between Carrer del Bac de Roda and Carrer de Felip II, in an area devoid of large buildings at the time, the Valencian architect Santiago Calatrava erected a spectacular bridge that won the FAD Prize for Architecture and earned him international fame.
The two twin arches of white steel and the four supporting cables that form this emblematic bridge, as well as the lights integrated into the railing and the roadway, meant this piece of civil engineering became a sculptural treasure. Today the Pont de Calatrava is an icon of the new architecture that began to appear after Barcelona was chosen to host the 1992 Olympics and has never stopped since, filling the city with ever more daring buildings and constructions.
A conceptual work
The bridge, which links the Sant Andreu and Sant Martí districts, can be crossed by vehicles and pedestrians. And crossing it gives you the chance to enjoy all its expressiveness, as its lines represent human forms, as well as visually demonstrating the tension of opposing forces which, when they are controlled, can produce engineering works like this one.
Translator of

:
Location and contact
Location and contact
Pont de Calatrava
Address:

Carrer de Felip II, 2
Districte:

Sant Andreu
Neighborhood:

la Sagrera
City:

Barcelona
Discover other related points of interest