meet.barcelona
Visit and love it
Portal de l'Àngel
Download date: 30/09/2022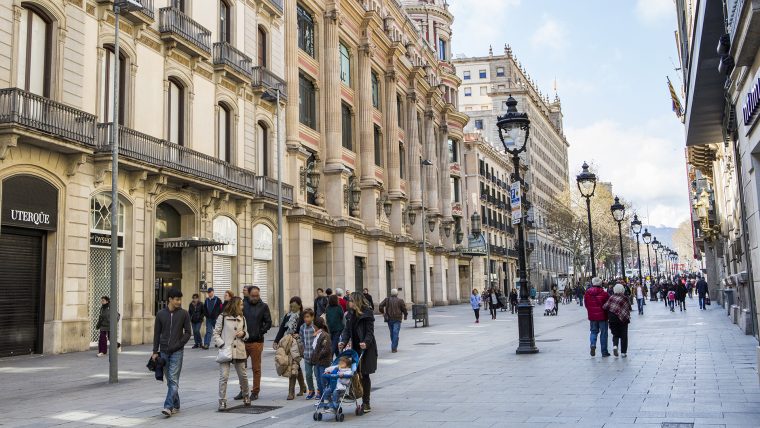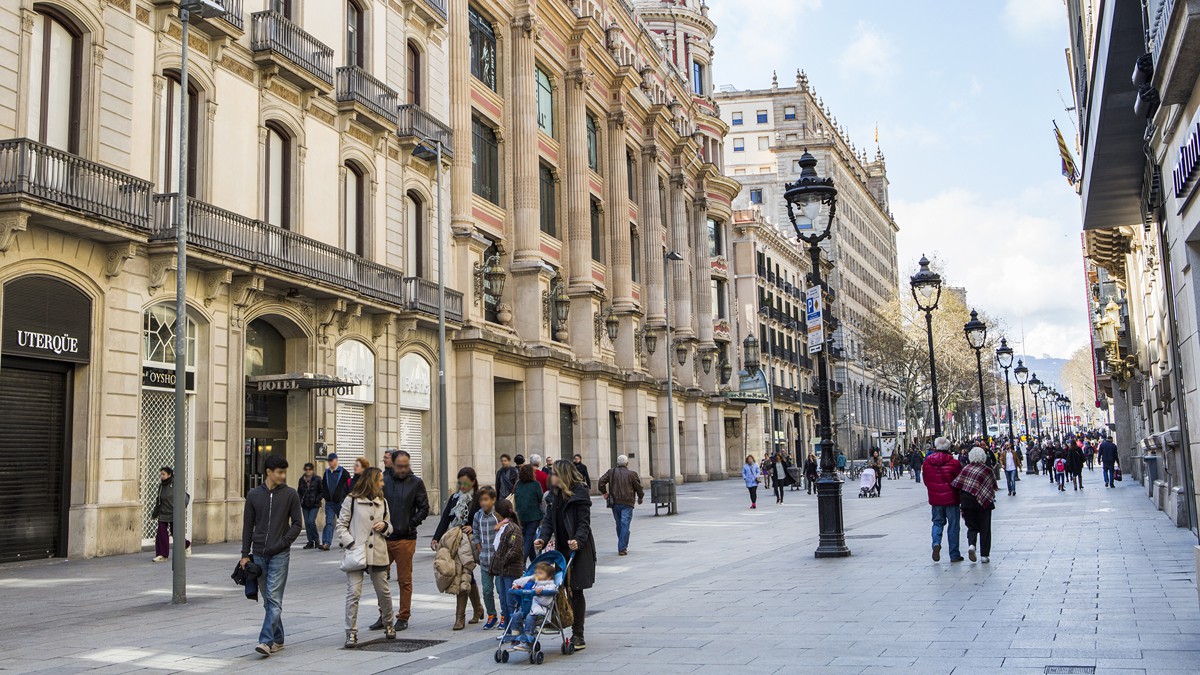 Portal de l'Àngel is the Ciutat Vella's shopping street par excellence. Starting in Plaça de Catalunya it runs down to Avinguda de la Catedral.
Urban spaces
The former Portal dels Orbs
What is now Portal de l'Àngel used to be Portal dels Orbs  – the blind – one of the gates giving access to the walls built in the 13th century to fortify the ancient city. The passageway that now occupies the street was the main link between the city centre and the town of Gràcia. in the 15th century, the gateway changed its name and became known as Portal de l'Àngel. The esplanade just in front was much frequented by the poor who lived in the nearby slums.
A modern shopping street
Per square metre, Portal de l'Àngel is one of the most expensive streets in Spain: it is not surprisingly one of the most important commercial areas in the city, constantly bursting at the seams. It is also a great place for finding craft items in the stalls of the craft market located in the upper part of the street offering original clothes and decoration.
Stay alert, whenever you're on this street and look up, instead of fixing your gaze on shop windows. The avenue is home to several beautiful stately buildings packed with balconies and spotless façades. It is worth taking a pause opposite what was once the headquarters of the Gas Natural company, a Modernista building from the late nineteenth century designed by the architect Domenech i Estapà. If you keep your eyes peeled you can find a sculpture set in one of the façades that is dedicated to the guardian angel of the gateway.
Translator of

:
Location and contact
Location and contact
Portal de l'Àngel
Address:

Av Portal de l'Àngel, 21
Districte:

Ciutat Vella
Neighborhood:

el Barri Gòtic
City:

Barcelona
Discover other related points of interest