meet.barcelona
Visit and love it
L'estació de Sants
Download date: 22/09/2023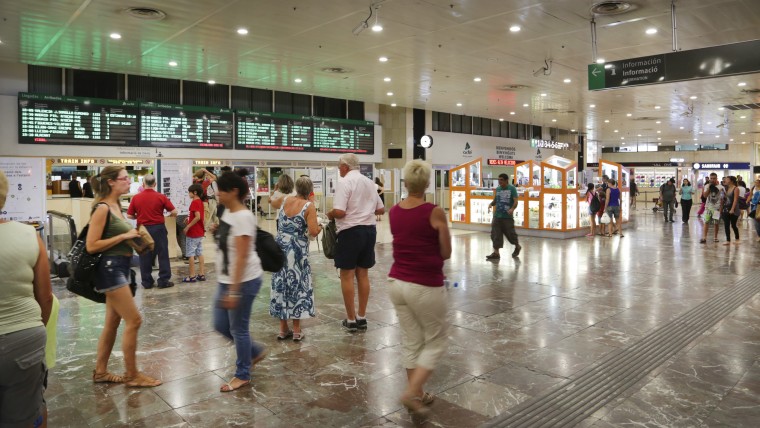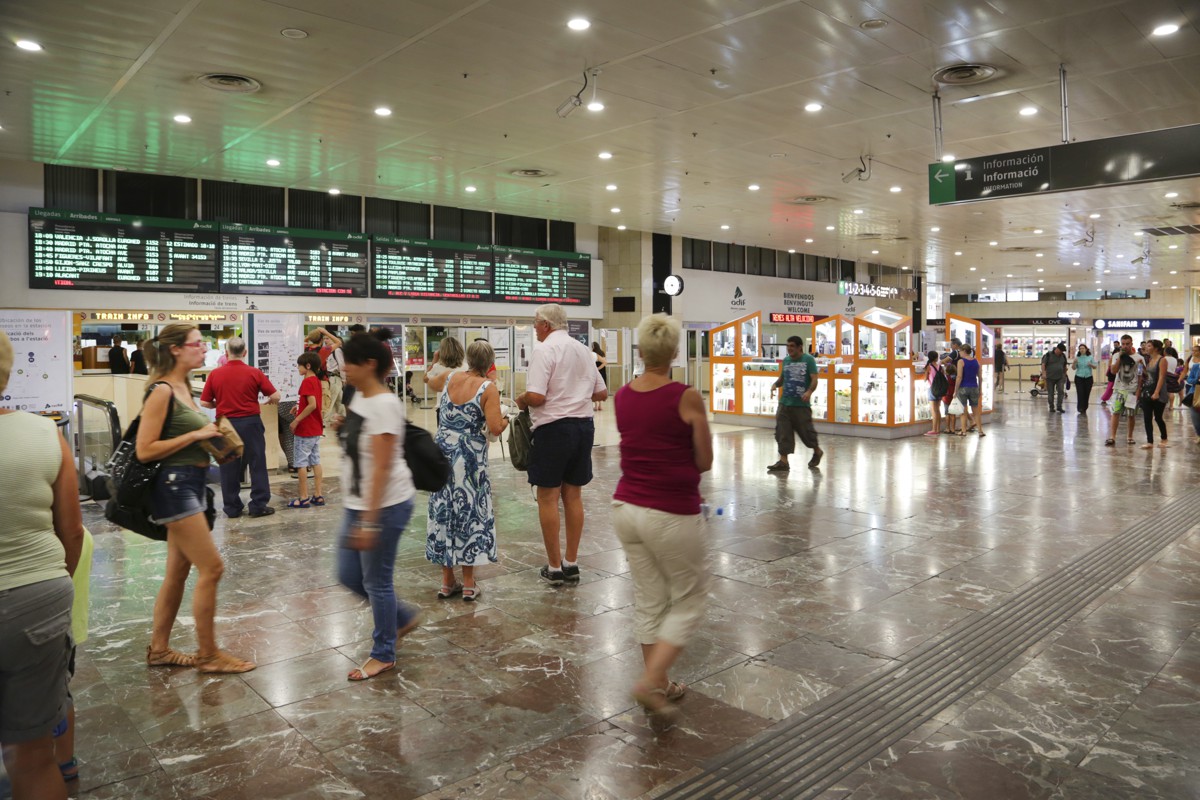 Daily departure and arrival point for thousands of travellers, Sants Station has been the nerve centre of Barcelona's rail network since the 1970s.
Urban spaces
At full speed
The Sants neighbourhood is internationally renowned, thanks to the large station located between the squares of Els Països Catalans and Joan Peiró. It is the city's main train station, and is considered to be the nerve centre of land transport in Barcelona. Outside the train station there is a bus station with the same name.
Its medium and long-distance services, using both the classic and high-speed rail networks, connect Barcelona to both national and international destinations. It is also the busiest point of the Barcelona Rodalies suburban rail network, with lines R1, R2, R3 and R4 all converging here.
Platforms from the past and present
The history of the station dates back to the old stables of the La Bordeta neighbourhood and Sants station which entered into operation at the end of 1881. Following successive changes and business mergers, in 1967 a plan was put in place to build the station we know today. Opened in the 1970s, the materials used in its construction included steel, concrete and glass. It is a modern, functional station with numerous services and information points, and it is also home to the metro station of the same name, with access to lines 3 and 5. Its suburban rail network connects Barcelona to almost all the surrounding towns, and thousands of people use this form of transport to reach the city centre each day. The mixture of travellers, local residents and tourists creates an atmosphere of constant movement and energy which forms part of the city.
Translator of

:
Location and contact
Location and contact
L'estació de Sants
Address:

Pl Països Catalans, 1*7
Districte:

Sants-Montjuïc
Neighborhood:

Sants
City:

Barcelona
Phone number

900410041 (Atenció al client Rodalies)
912320320 (i venda telefònica)
912180180 (Venda bitllets per internet)
912140505 (Asistència viatgers amb discapacitat)

Links

Web: http://www.renfe.com
Timetable and prices
Timetable
| | Dies | Hores | |
| --- | --- | --- | --- |
| | De dilluns a divendres | de 04:30 h a 00:30 h | |
| | dissabtes i diumenges i festius | de 05:00 h a 00:30 h | |
| | Tots els dies | de 06:00 h a 22:00 h | |
Discover other related points of interest