meet.barcelona
Visit and love it
Sants and Hostafrancs
Download date: 22/09/2023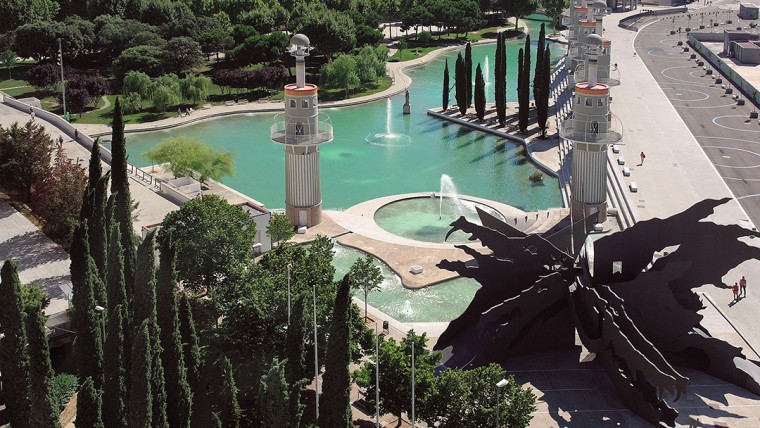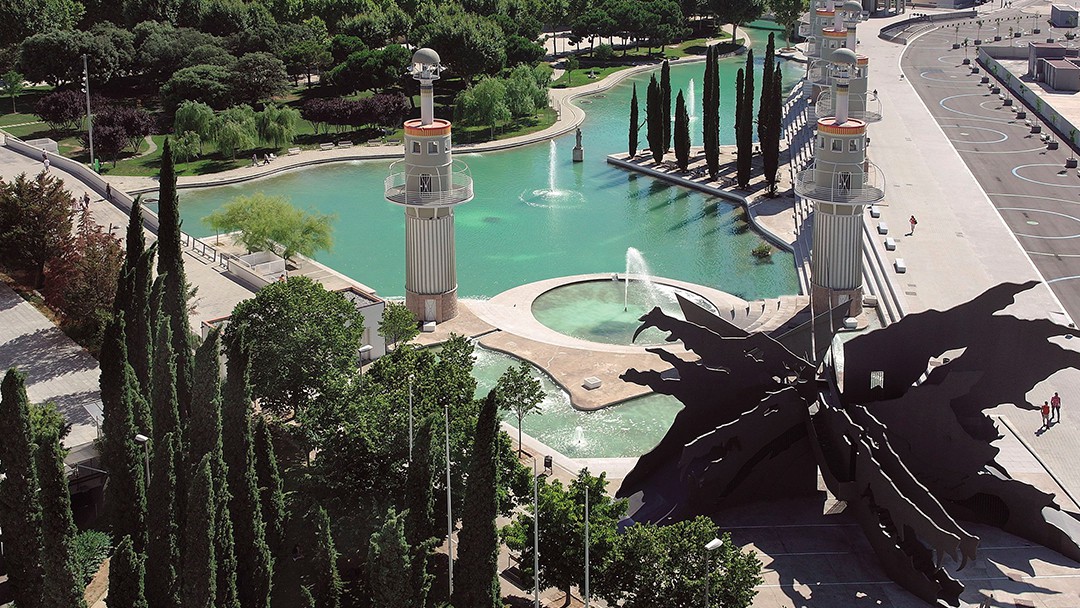 The Sants and Hostafrancs neighbourhoods, with their busy commercial life, village atmosphere and family ambience, share an industrial past that can still be felt on its streets.
Urban spaces
Neighbourhood fabric
In the Sants and Hostafrancs neighbourhoods, like La Bordeta next door, every day is a market day, so a morning stroll through their bustling streets is a real joy. They have always kept their authentic character, which is reflected in the energy of their residents, always active through the links between the official bodies of the three neighbourhoods and various cultural associations, such as the Centre Cívic de les Cotxeres de Sants, Can Batlló and the Casinet d'Hostafrancs.
Joined together by a long shopping street originally called Creu Coberta and subsequently Carrer de Sants, these neighbourhoods spread their domain through little side streets and squares that are sometimes difficult to distinguish from each other. Sants occupies the central part and its commercial life revolves round places like Plaça de Bonet i Muixí, the square with the Santa Maria dels Sants parish church, around which the first village in the area grew up. Its municipal market is really popular and in the emblematic little streets around it, such as Carrer de Sant Medir and Carrer de Sant Jordi, you can see and buy any item that might come into your head. There is a lot of activity round Barcelona Sants too, the city's main railway station, which makes this one of the best connected neighbourhoods.
Industrial past
Hostafrancs developed after Sants in the middle of the 19th century and from the word go industry thrived there, especially the textile industry. This attracted a wave of people to the neighbourhood and gave it the commercial character that it maintains today.
Its daily market and many shops and businesses offer all kinds of quality products and services. Leaving the main shopping streets behind and exploring the neighbourhood's hidden corners, you will find a web of little-known alleyways and low-built houses that evoke a village atmosphere in a city.
Sants and Hostafrancs also share one of the city's most surprising green spaces, Parc de l'Espanya Industrial. This has transformed the old site of El Vapor Nou, a former cotton mill, into urban gardens with a lake in the middle and a 7 m high metal structure in the shape of a wild dragon which, as a slide, delights old and young alike.
Translator of

:
Location and contact
Location and contact
Sants and Hostafrancs
Address:

C Creu Coberta, 100
Districte:

Sants-Montjuïc
Neighborhood:

Hostafrancs
City:

Barcelona
Discover other related points of interest