meet.barcelona
Visit and love it
La Plaça d'Espanya
Download date: 22/09/2023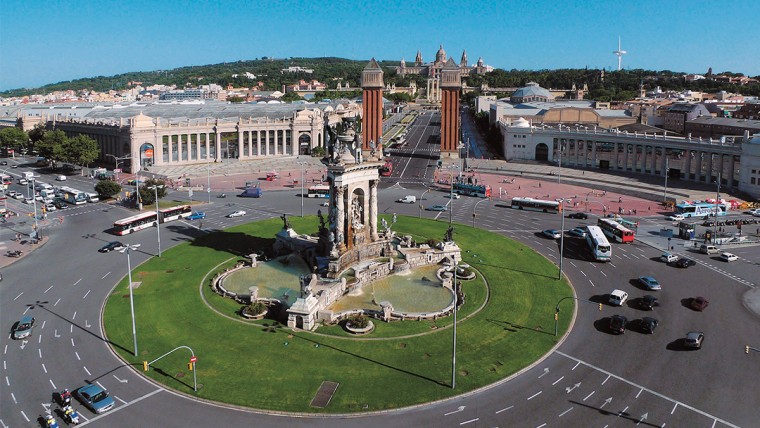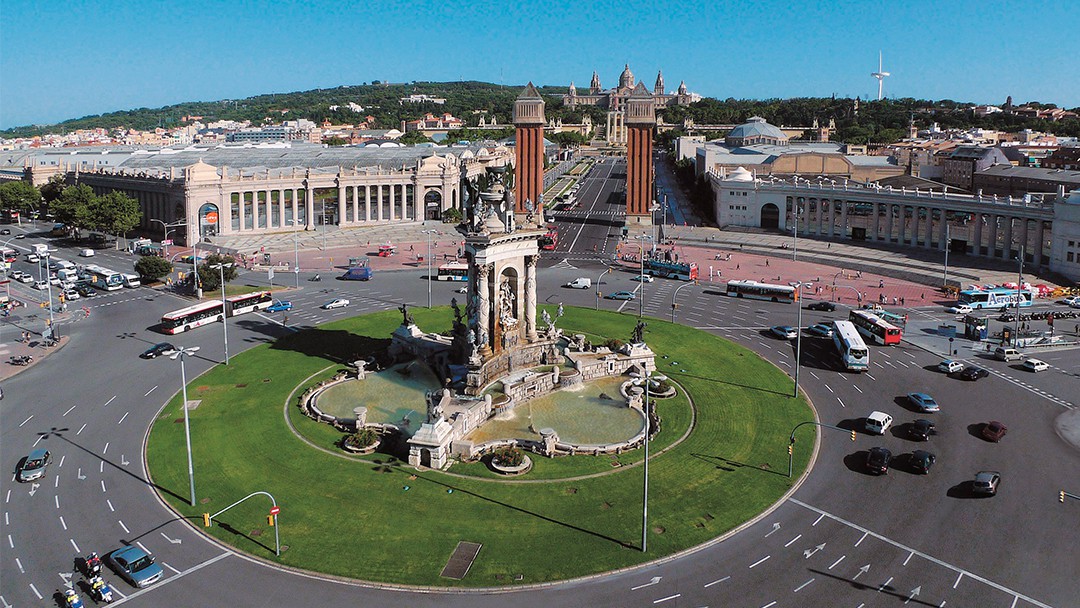 At the foot of Montjuïc you will find the iconic Plaça d'Espanya, which serves as an intersection for Avinguda del Paral·lel, the Gran Via and Avinguda Maria Cristina, plus Carrer de Tarragona and Carrer de la Creu Coberta.
Urban spaces
The main gateway to Montjuïc
Plaça d'Espanya is one of the city's major squares, connecting the Sants neighbourhood, the Gran Via, Avinguda del Paral·lel and Parc de Montjuïc. Designed by the Modernista architect Josep Puig i Cadafalch,and built during the 1929 International Exposition, it had already been envisaged in the Cerdà Plan as a point linking Barcelona and the small Baix Llobregat towns.
It is surrounded by iconic buildings and in its centre there is a monumental fountain called the Font dels Tres Mars. Designed by Josep Maria Jujol, it symbolises the three seas (mars) that surround the Iberian peninsula. Next to the square stands the old Arenes bullring, built by the architect August Font i Carreras and now one of the city's best shopping centres. The Fira de Barcelona, which hosts major trade fairs and exhibitions, is also here and on the edge of the square there are two Venetian towers that welcome visitors on their arrival at Parc de Montjuïc.
Focal point
The continuous movement round the square, which is one of key points in Barcelona's road network, is a reflection of the city's animated character. And the view at night offered by the Magic Fountain and the Museu Nacional d'Art de Catalunya is one of the city's icons.
Translator of

:
Location and contact
Location and contact
La Plaça d'Espanya
Address:

Pl Espanya, 4
Districte:

Sants-Montjuïc
Neighborhood:

el Poble-sec
City:

Barcelona
Discover other related points of interest