meet.barcelona
Visit and love it
Palau de les Heures
Download date: 11/08/2022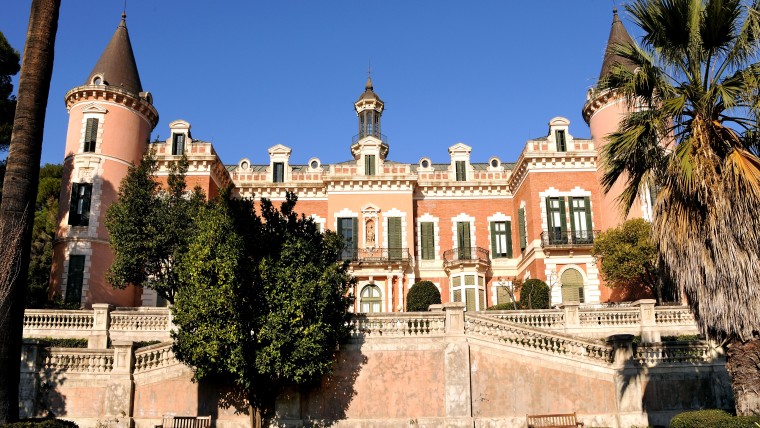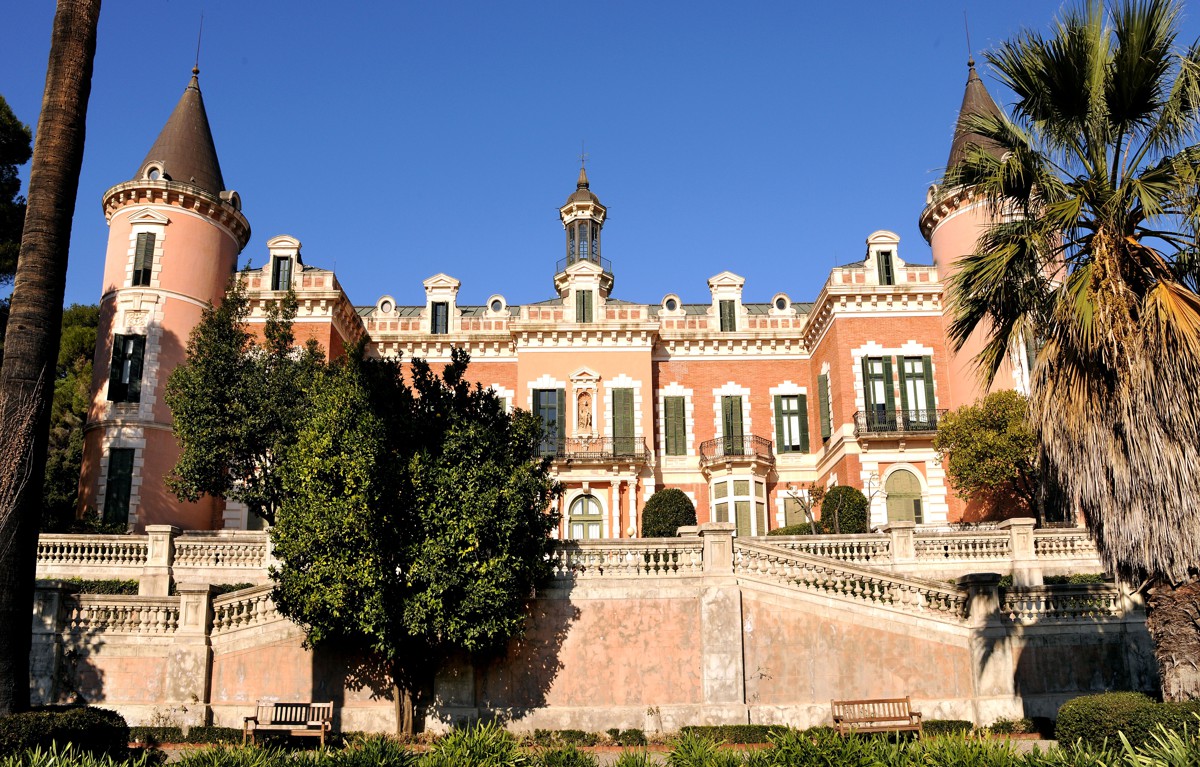 Palm trees, magnolias, cypress and holm oaks, surrounding a French château-style palace, can be found in the Palau de les Heures gardens, offering visitors a romantic walk.
Natural spaces
Romantic gardens
Very close to the Laberint d'Horta are the Palau de les Heures gardens, not as famous as the former but equalling it in beauty. Built along with the palace at the end of the 19th century by the architect August Font i Carreras, commissioned by the businessman Josep Gallart Forgas, the gardens feature tall palm trees along with other trees such as magnolias, acacias, cedars, orange trees, holm oaks, etc. Experiencing the full splendour of the gardens in springtime is a delight to the senses.
The French and Italian Renaissance-style garden, designed by Adrià Piera, is structured around three terraces, the highest being home to the palace and the first garden. The second and third – which is the largest – are the ones with the greatest landscape value, thanks to their leafy trees and numerous flower beds.
A hidden palace From the entrance to the park, the palace can be seen in the distance, lost among the palm trees, with two stairways that lead down to the garden. Built in the style of a French château, it has four cylindrical towers with conical peaks. Standing guard over the facade of the building are a group of sculptures which are an allegory of Les Heures by Josep Campeny.
Official residence of the Gallart family until the Civil War, for a while the palace was home to the president of the Generalitat, Lluís Companys. Later it became the property of Barcelona Provincial Council for public use, before becoming the Bosch i Gimpera University Foundation, linked to the University of Barcelona.
Translator of

:
Location and contact
Location and contact
Palau de les Heures
Address:

Pg Vall d'Hebron, 171
Districte:

Horta-Guinardó
Neighborhood:

Montbau
City:

Barcelona
Timetable and prices
Timetable
Period
Dies
Hores
De l'1 novembre al 31 març
Tots el dies
de 10.00 h a 18.00 h
de l'1 d'abril
al 31 d'octubre
de 10.00 h a 20.00 h
Discover other related points of interest