meet.barcelona
Visit and love it
Fundació Antoni Tàpies
Download date: 27/03/2023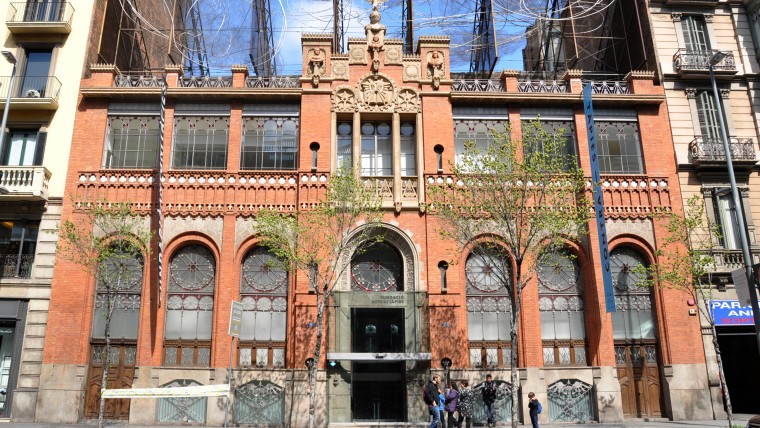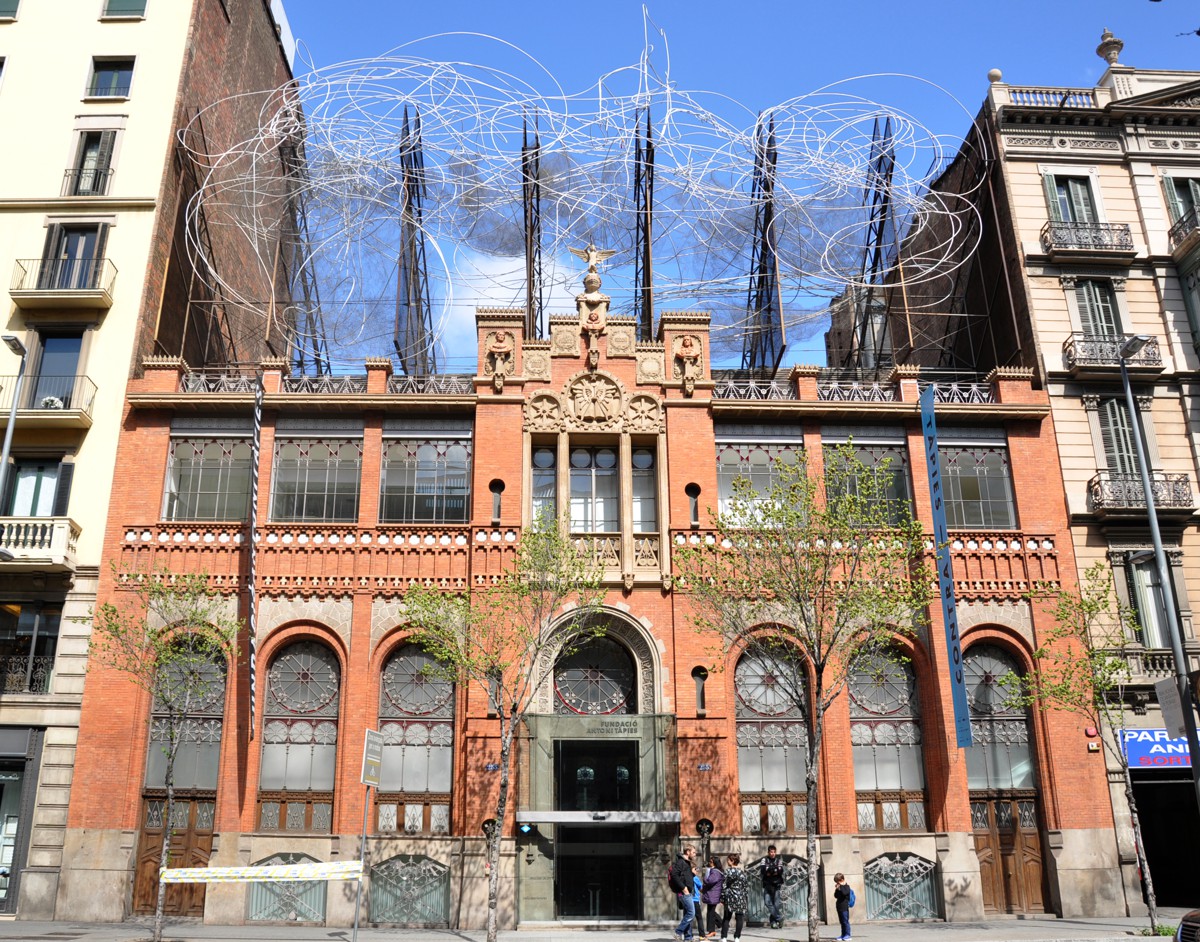 The avant-garde vision of Antoni Tàpies comes to life in the foundation named after him, and which transforms a Modernista building into an internationally well-known art centre.
Museums
The art of wrought iron
In the bustling Carrer Aragó, the Foundation is located in a Modernista building created at the end of the 19th century by the architect Lluís Domènech i Montaner, which was previously the head offices of the famous publishing house Montaner i Simon.Created at the peak of Catalan Modernisme, this was the first house in the city to integrate industrial typology, combining brickwork and wrought iron. Today, it is recognisable from a distance because of the iron sculpture with which Tàpies crowned the facade, entitled Núvol i cadira (Cloud and chair). It hovers over the building as an aesthetic thought and invites you to penetrate the artist's universe.
Much more than a museum
Apart from the vast collection of work by Tàpies from the 1940s until today , the Fundació Antoni Tàpies organises temporary exhibitions by a range of contemporary artists, along with talks, conferences, and film sessions, producing various publications to accompany these activities.The Foundation's library,specialises in modern and contemporary art, and has the most valuable collection of information on art in the city.
It is important to highlight the exhibition in the basement of the artist's private collection, composed of various works of art of all kinds and origins, such as paintings by Francisco de Goya, Zurbarán, Picasso, Joan Miró,Marcel Duchamp, Georges Braque, etc.,along with various pieces of Asian, African and Pre-Columbian art, medieval works, pieces of archaeology and books from various places.For all these reasons, the Fundació Antoni Tàpies is one of the most important museums in Barcelona and one of the gems of artistic culture and life in the city.
Translator of

:
Location and contact
Location and contact
Fundació Antoni Tàpies
Address:

Carrer d'Aragó, 255
Districte:

Eixample
Neighborhood:

la Dreta de l'Eixample
City:

Barcelona
Phone number

934870315 (Tel.)
932075862 (Reservations)
934870009 (Fax)
934592450 (reserves)

Links

Email: museu@ftapies.com
Email: visitescomentades@ftapies.com
Timetable and prices
Timetable
Period
Dies
Hores
Preus

Horari al llarg de l'any

Dimarts, dimecres, dijous, divendres i dissabte
de 10:00 h a 19:00 h

Entrada general: 8 €




Reduïda: 6.40 €

- estudiants

- majors de 65 anys




Passi anual: 12 €

Articket: 38 €




Gratuït:

- persones a l'atur

- menors fins als 16 anys

- carnet Amics de la Fundació

- 12 de febrer (Santa Eulàlia)

- 24 de setembre (La Mercè)

diumenges
excepte 25 de desembre
26 de desembre
1 de gener
6 de gener
de 10:00 h a 15:00 h

La Nit dels Museus 2023:

13 de maig

de 19.00 h a 01.00 h

Entrada Gratuïta

Del 24 abril a l'11 maig
Tots els dies tancat

Tancat per canvi d'exposició
Discover other related points of interest