meet.barcelona
Visit and love it
Fundació Privada Vila Casas
Download date: 11/08/2022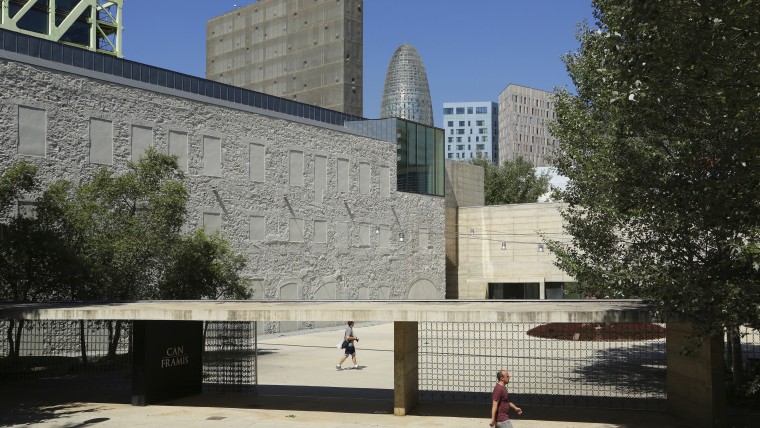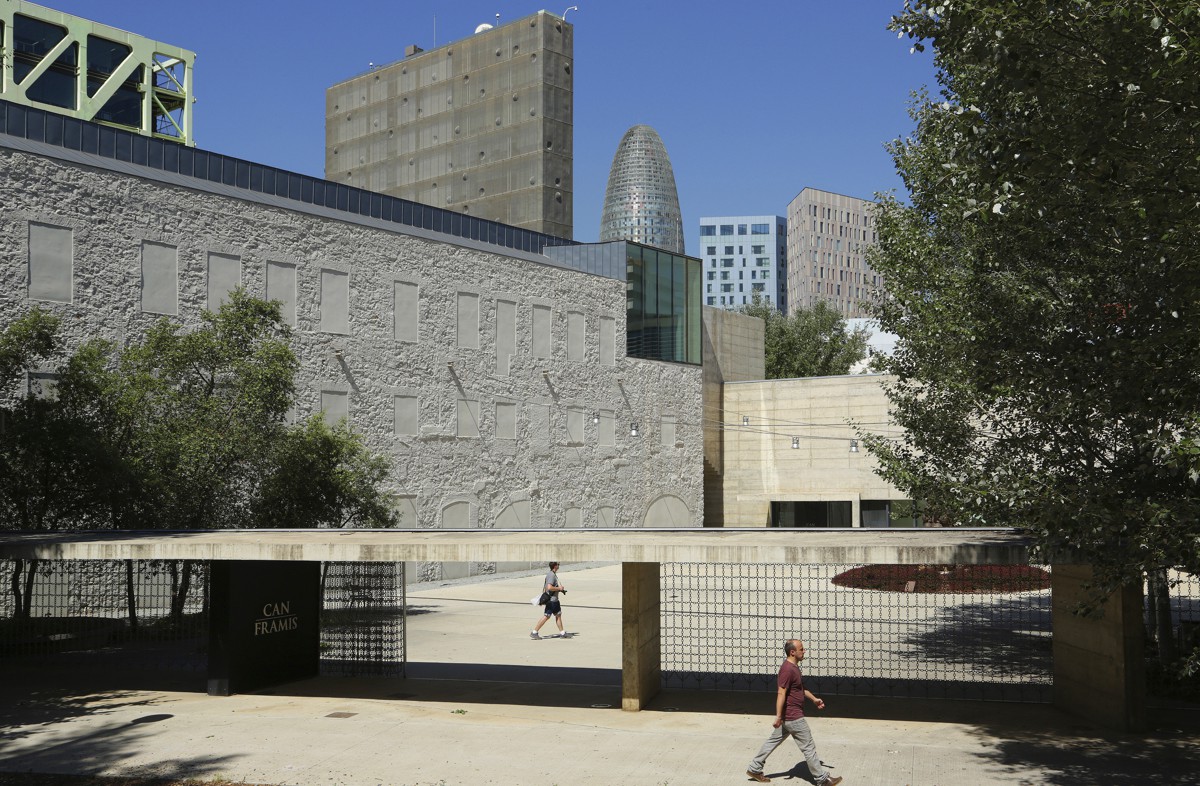 Hidden between the neighbourhood's old factories and new buildings, the Museu Can Framis has turned an industrial building into a contemporary art centre.
Museums
An industrial space
From a textile mill to a museum of contemporary painting. Can Framis, an old textile factory dating back to the 18th century and now a museum, is a place for contemplating art, an area where innovation and new production methods are leaving their mark. The idea was not to leave this past behind, so in reclaiming this old wool mill, at first glance a building with hardly any architectural interest, it was decided to use materials that would form a collage of textures. The museum, with its rough concrete, bare brick walls and boarded up windows, all covered with a sheen of grey paint, seeks to represent the passing of time and show how the different interventions have turned the Can Framis wool mill into one of the city's most interesting pictorial museums. The quiet Miquel Martí i Pol Gardens, with their neutral colours and whites, poplar trees silently caressing the benches and the ivy that covers the avenue, are a respite from the hyperactive 22@ neighbourhood.
An oasis of art
The Can Framis collection is a Vila Casas Foundation project with some 600 paintings and contemporary artworks from the 1960s to the present day. The whole complex, comprising the museum, factory buildings and gardens, contrasts with the technology that surrounds it, a half-hidden oasis of peace well worth a visit.
Translator of

:
Location and contact
Location and contact
Fundació Privada Vila Casas
Address:

Carrer de Roc Boronat, 116*126
Districte:

Sant Martí
Neighborhood:

el Parc i la Llacuna del Poblenou
City:

Barcelona
Phone number

933208736 (Tel.)

Links

Email: canframis@fundaciovilacasas.com
Timetable and prices
Timetable
Period
Dies
Hores
Preus

De l'1 setembre al 31 juliol

Dimarts, dimecres, dijous, divendres i dissabte excepte 24 desembre, 31 desembre i 14 abril
d'11:00 h a 18:00 h

Entrada general: undefined €

Col·lecció permanent + exposicions temporals:

- General: 8 €

- Reduïda: 4 €

Entrada gratuïta:

· 12 de febrer (Santa Eulàlia)

· 24 de setembre (Festivitat de la Mercè)

14 abril,
24 desembre i
31 desembre
d'11:00 h a 14:00 h
Diumenge excepte 11 setembre, 25 desembre i 26 desembre
d'11:00 h a 14:00 h

La Nit dels Museus 2022:

14 de maig

de 19.00 h a 01.00 h

Entrada Gratuïta

De l'1 agost al 31 agost
Tots els dies tancat

Tancar
Discover other related points of interest