meet.barcelona
Visit and love it
Palau de Mar
Download date: 09/11/2023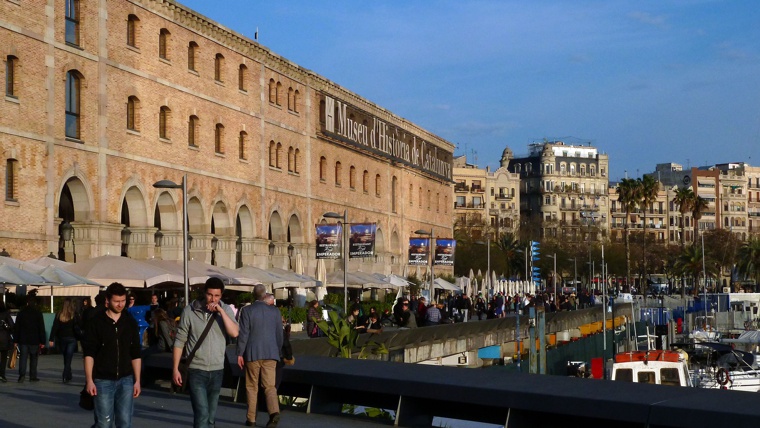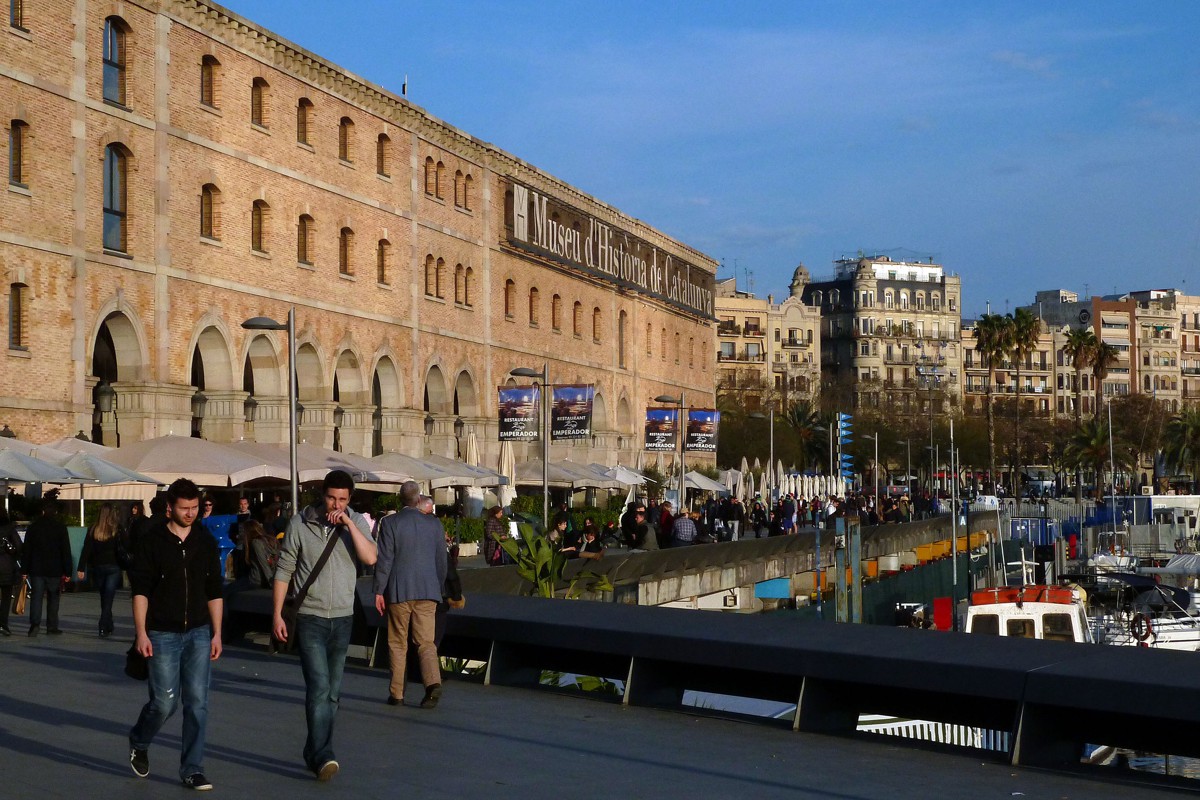 The Palau de Mar, the building that houses the Museu d'Història de Catalunya in Port Vell, was designed at the end of the 19th century as a port warehouse.
Cultural heritage
Multipurpose building
The Palau de Mar started life in 1890 as the General Port Warehouse, for storing the goods that arrived in Barcelona by sea. This was renovated and transformed for the 1992 Olympics and today houses the Museu d'Història de Catalunya, the Centre of Contemporary History and the Catalan Department of Social Welfare, as well as various offices, restaurants and cafeterias.
Among other things, the 1992 renovation gave the building an upper floor that provided access to the roof terrace, which has become a big hit with locals and tourists alike for the magnificent vistas it offers of the port, the sea, Montjuïc and the city in general.
A stroll through history
The Museu d'Història de Catalunya, which opened in 1996, preserves and exhibits items that recount the story of life in Catalonia, from the dawn of prehistory to the present day. A visit to the history museum's rooms takes you on a real journey through time and lets you see all the facets of this many-sided country: from Roman to industrial Catalonia, from the invaded to the invading Catalonia, from a time of great splendour to the painful years following the Civil War, from life in the countryside to life in the cities, and from the past to the present.
Also in the Palau, the Centre d'Història Contemporània completes the museum dedicated to the study and dissemination of history, with a view of the 20th century that is often very different to the one that prevailed during the Franco period.
Just outside the museum building, the jetties and the boats add to this delightful visit to the Barcelona waterfront.
Translator of

:
Location and contact
Location and contact
Palau de Mar
Address:

Pl Pau Vila, 1
Districte:

Ciutat Vella
Neighborhood:

la Barceloneta
City:

Barcelona
Discover other related points of interest