meet.barcelona
Visit and love it
La platja de Llevant
Download date: 09/11/2023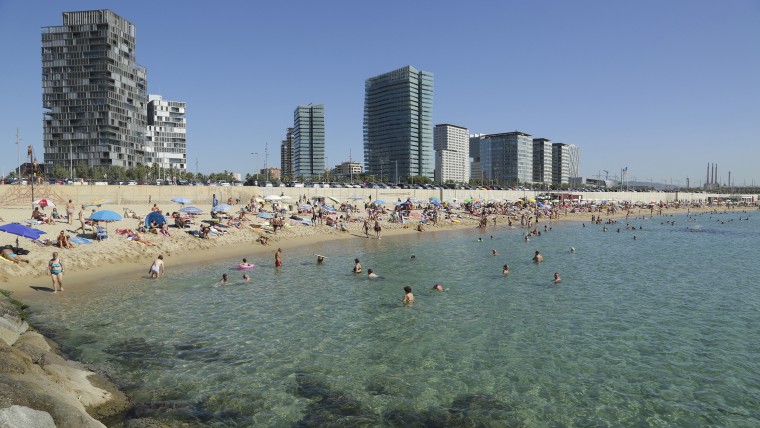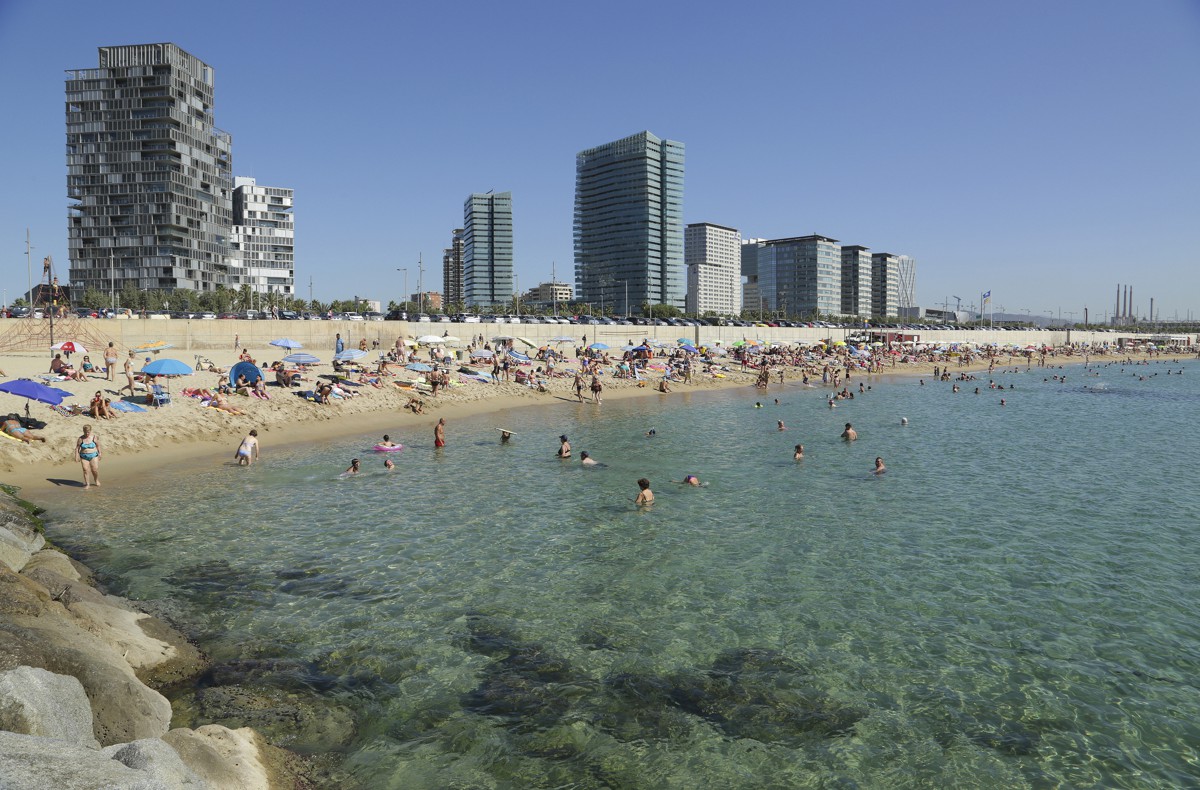 The farthest beach from the city centre is Llevant, the newest in Barcelona and the most solitary and silent, ideal for relaxing by the sea.
Natural spaces

Accessibility

Accessible for people with physical disabilities
Sand reclaimed
Until recently, factories and other industrial sites here extended almost down to the shoreline. Llevant Beach is the result of discovering sand following the removal of the cement blocks in the Prim breakwater during the redevelopment of the Diagonal Mar area.
It is the most recently created beach and has been open since 2006. This explains why there are not many facilities there. In fact, there is not even a beach bar, a chiringuito. One of the few facilities there are is a volleyball area to the west, next to the breakwater separating it from the Nova Mar Bella Beach.
Relaxation and peace and quiet
Still, if you are looking for relaxation and peace and quiet, this is the best beach for being on your own, with your partner or with the family, if you do not want to go out of Barcelona.
Next to Mar Bella and 374 metres long, this is an urban beach with the modern Diagonal Mar as a backdrop. Although it is some way out, it is easy to get to by car because there is a disused piece of land next to it that serves as a car park.
Translator of

:
Location and contact
Location and contact
La platja de Llevant
Address:

Av Litoral, 114
Districte:

Sant Martí
Neighborhood:

Diagonal Mar i el Front Marítim del Poblenou
City:

Barcelona
Observacions
Consulteu sobre el mapa el nivell d'ocupació de cada platja.
Des del 30 de juliol de 2022 queda prohibit fumar a les platges de Barcelona. S'exceptua d'aquesta prohibició l'espai ocupat per les "guinguetes-bar" de temporada instal·lades a la sorra.
Discover other related points of interest