meet.barcelona
Visit and love it
Nova Mar Bella Beach
Download date: 09/11/2023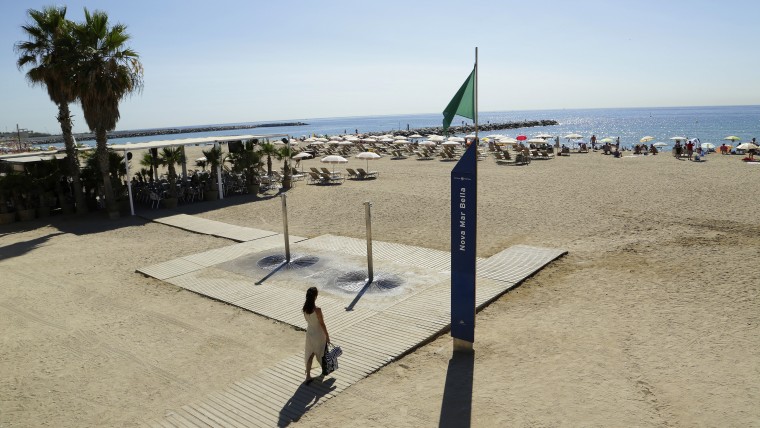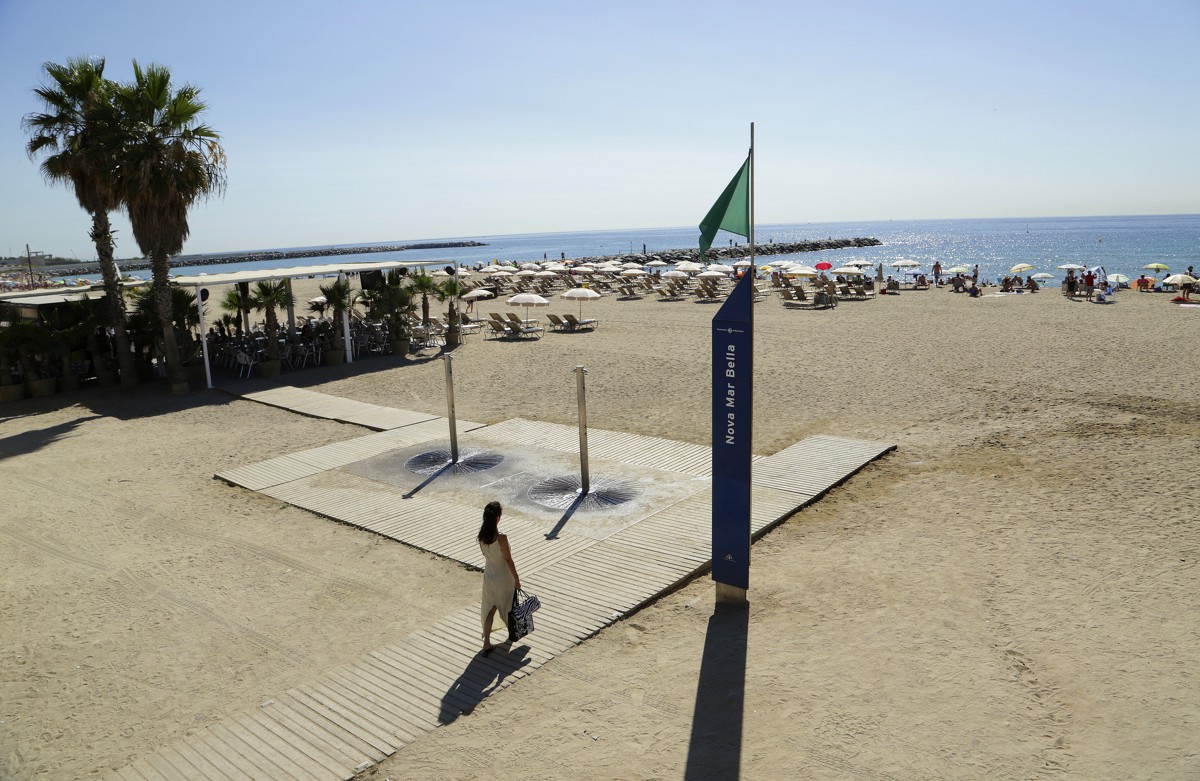 Nova Mar Bella, next to Mar Bella, is one of the quietest Barcelona beaches and the one preferred by Sant Martí residents.
Natural spaces

Accessibility

Accessible for people with physical disabilities
The calm neighbour
Along with Mar Bella, Nova Mar Bella is one of the beaches created when Barcelona reclaimed its seafront with the urban regeneration around the Olympics.
"Marbella" is the name given to land reclaimed from the sea, today the site of the fisherman's neighbourhood of Barceloneta. This meaning explains the names of two nearby beaches next to each other, Mar Bella and Nova Mar Bella.
Nova Mar Bella is the favourite beach of women(who make up 60 per cent of its users) and young people. Along with Mar Bella, it is one of the beaches most frequented by Sant Martí residents, probably because it is quiet.
Easily accessible for everyone
This is an ideal beach for people with disabilities or reduced mobility thanks to the wooden boards that cross the sand to the sea. There is also a team of volunteers who can help people into the water, if necessary, with a hoist. But you need to request this service beforehand at the information centre on the beach and be accompanied by an adult.
Translator of

:
Location and contact
Location and contact
Nova Mar Bella Beach
Address:

Pg Marítim de la Mar Bella, 128
Districte:

Sant Martí
Neighborhood:

Diagonal Mar i el Front Marítim del Poblenou
City:

Barcelona
Observacions
Consulteu sobre el mapa el nivell d'ocupació de cada platja.
Des del 30 de juliol de 2022 queda prohibit fumar a les platges de Barcelona. S'exceptua d'aquesta prohibició l'espai ocupat per les "guinguetes-bar" de temporada instal·lades a la sorra.
Discover other related points of interest