meet.barcelona
Visit and love it
Mar Bella Beach
Download date: 09/11/2023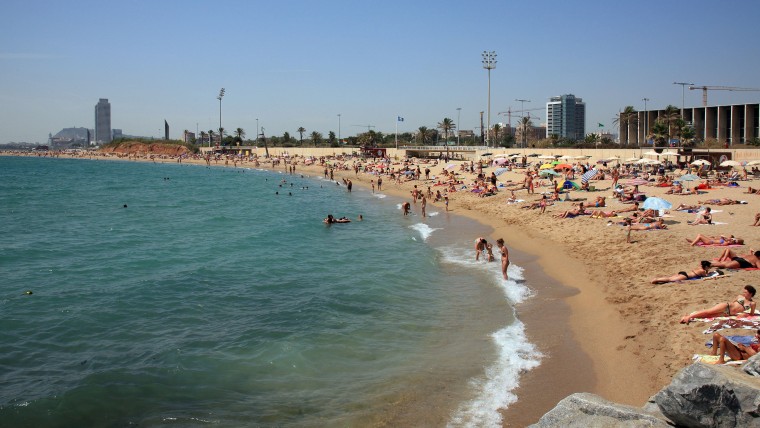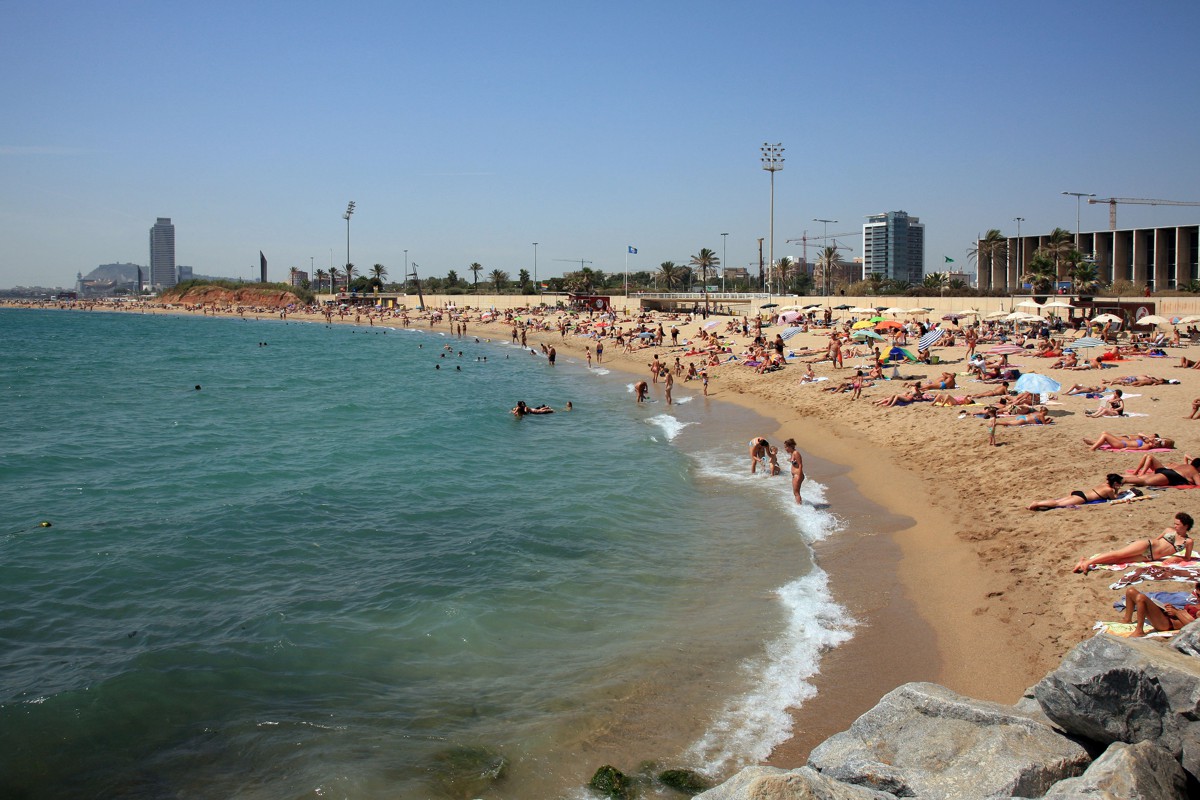 Mar Bella is the liveliest of Barcelona's beaches, a popular meeting place for Sant Martí residents, children, students, foreign visitors and naturists.
Natural spaces

Accessibility

Accessible for people with physical disabilities
Recreation by the sea
Mar Bella Beach combines a big mix of activities. It is a big hit with young people and has become a meeting point for a diverse, cosmopolitan public, ranging from sports enthusiasts to students from the nearby faculties.
But Mar Bella welcomes everyone. For the more daring there is a nudist area where people who want to are free to practise nudism without having to go to beaches outside the city.
This 512 m beach has a large and loyal public and it is one of the favourite beaches of Sant Martí residents.
Play or do some sport
The beach also has a children's play area and a volleyball court near the Bac de Roda breakwater. Other amenities include a basketball basket, an area for skateboarding and a table-tennis table. At the west end there is a base nàutica for sailing and rowing.
This beach came out of the redevelopment of the Barcelona coastline for the Olympic Games. Before then, at the start of the 20th century, this part of the coastline had the Banys de la Mar Bella, a popular bathing option for Barcelona folk in the past before these baths went into decline in the middle of the last century following a storm.
Translator of

:
Location and contact
Location and contact
Mar Bella Beach
Address:

Passeig Marítim de la Mar Bella, 104
Districte:

Sant Martí
Neighborhood:

Diagonal Mar i el Front Marítim del Poblenou
City:

Barcelona
Observacions
Consulteu sobre el mapa el nivell d'ocupació de cada platja.
Des del 30 de juliol de 2022 queda prohibit fumar a les platges de Barcelona. S'exceptua d'aquesta prohibició l'espai ocupat per les "guinguetes-bar" de temporada instal·lades a la sorra.
Discover other related points of interest