meet.barcelona
Visit and love it
El Reial Club de Tennis Barcelona – Can Canet de la Riera
Download date: 11/08/2022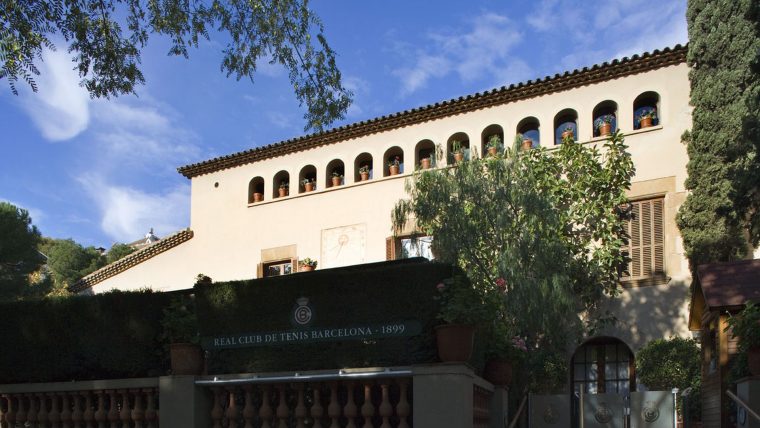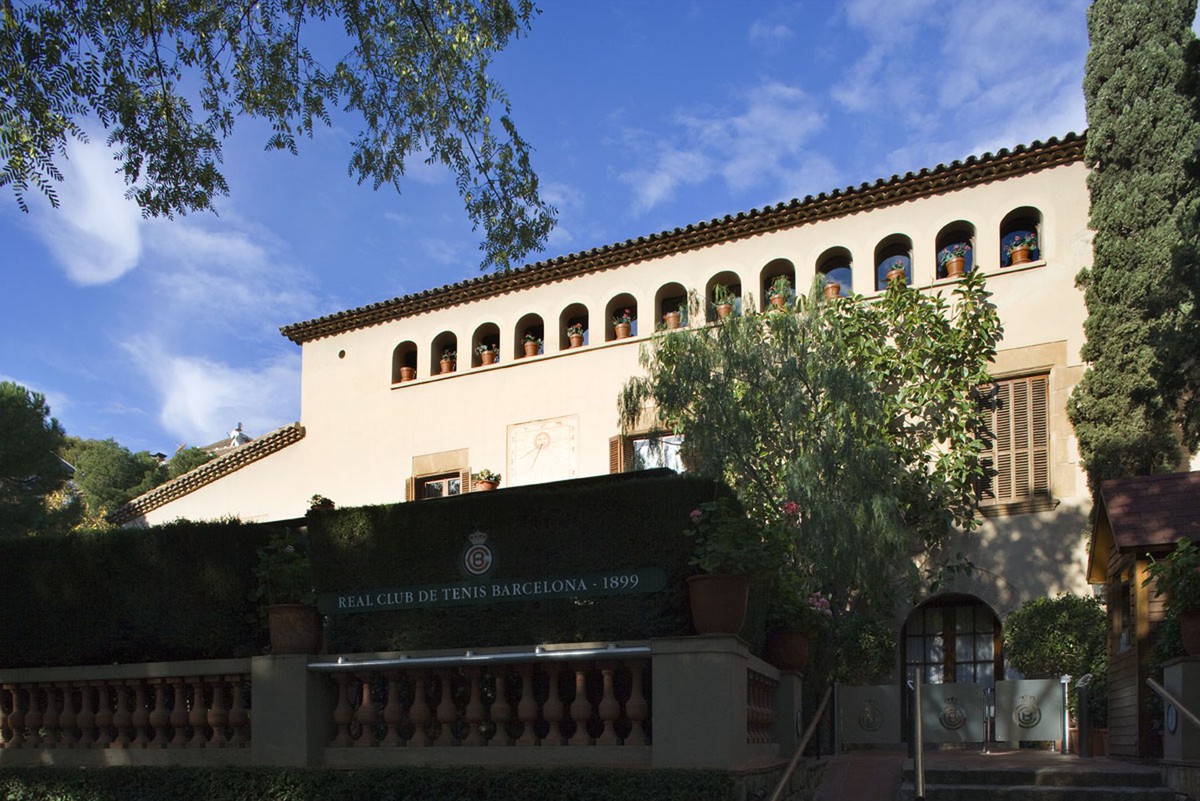 Having helped to produce such leading players as Arantxa Sánchez Vicario and Rafael Nadal, the Reial Club de Tennis Barcelona has set a unique, pioneering course since its inception.
Doing sport

Accessibility

Accessible for people with physical disabilities
The beginnings of a sport
With the distinction of having been the first club to inspire a love of tennis in Spain, the Reial Club de Tennis Barcelona is today a highly prestigious institution. With over one hundred years of history, it has been the setting for many an exciting moment in the history of the sport. Forty-five Davis Cup preliminaries have been held at the club's facilities, where players of the calibre of Conchita Martinez, Arantxa Sanchez Vicario and Carles Moya have trained, as has one of the greatest champions in history, Rafael Nadal, among others.
Historical Background
Founded by several English families in 1899, the Reial Club de Tennis Barcelona was a pioneering club that enjoyed its heyday in the 1950s with the creation of the Comte de Godó Trophy and the Davis Cup triumphs on the legendary Talisman Court.
The current building's base dates back to medieval times and only a few windows with ogee arches have been preserved, resting above a few sculpted capitals, typical of Catalan Gothic. The building's general structure is the result of several extensions carried out in the 17th century, a period when the property passed into the hands of the Canet family, after whom the farm is named. It was acquired by the Barcelona Royal Tennis Club in 1954, which then revamped the whole building and redeveloped and adapted the farm for new social uses. It also remodelled its agricultural fields to make them suitable for playing tennis on. The club facilities in the Pedralbes neighbourhood offer a range of options, including learning to play tennis and paddle tennis, attending competitions, swimming in the pool and, above all, enjoying the pleasure of sport in a unique environment.
Translator of

:
Location and contact
Location and contact
El Reial Club de Tennis Barcelona – Can Canet de la Riera
Address:

C Bosch i Gimpera, 5*13
Districte:

Les Corts
Neighborhood:

Pedralbes
City:

Barcelona
Phone number

932063583 (Information)
932037852 (Secretariat)
932045010 (Fax)

Links

Email: suggeriments@rctb1899.es
Timetable and prices
Timetable
Dies
Hores
De dilluns a divendres
de 08:30 h a 13:30 h i
de 15:30 h a 18:30 h
Discover other related points of interest