meet.barcelona
Visit and love it
Can Batlló
Download date: 18/05/2023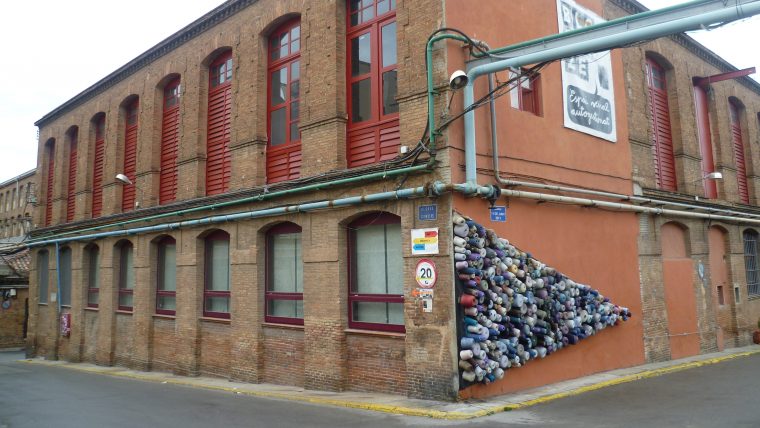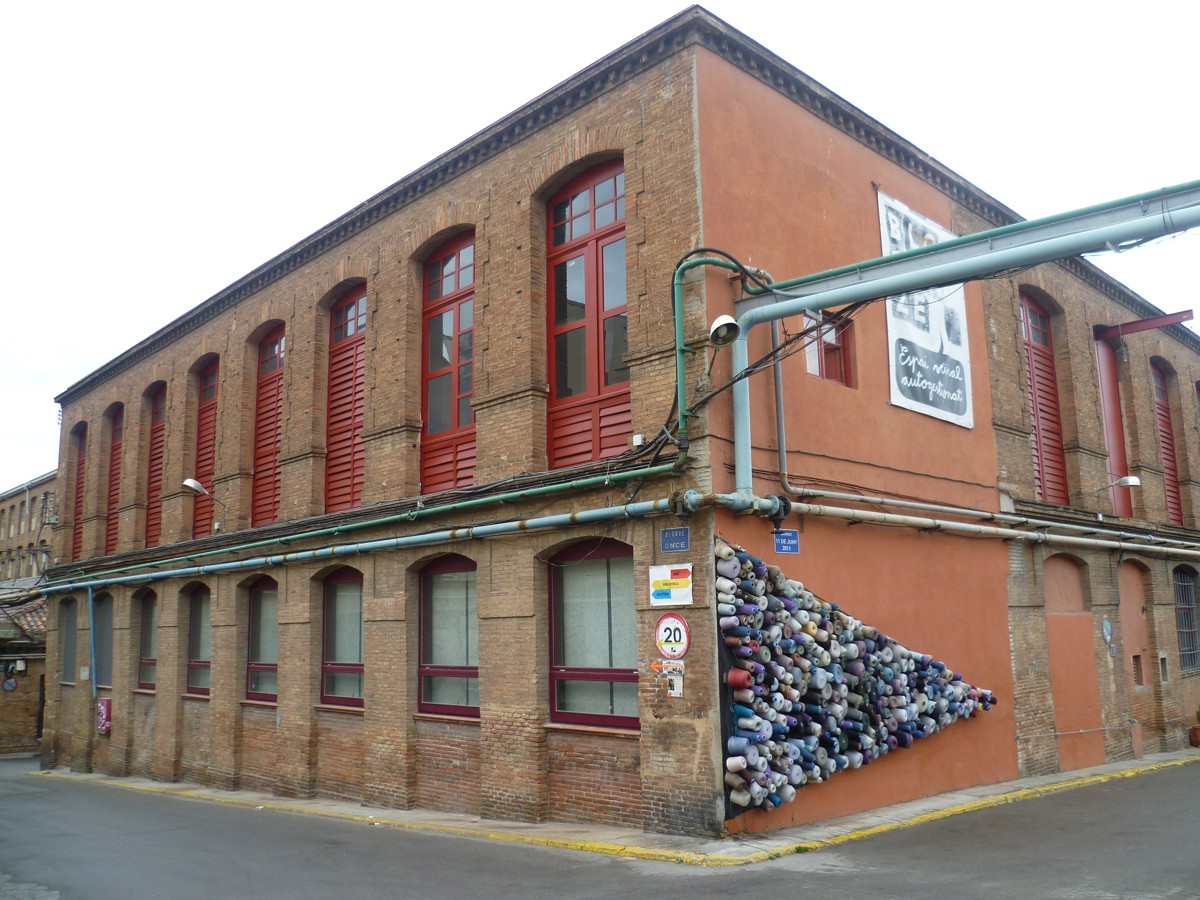 A model for citizen self-management all round Europe, the old Can Batlló factory has been the site of a local struggle of great importance in Barcelona and a meeting point for local residents since 2011.
Cultural heritage
A reclaimed factory
Built in the 19th century as a textile mill, Can Batlló, with a surface area comparable to that of the Camp Nou football stadium, originally stood next to El Vapor Vell i l'Espanya Industrial, one of the most important factory complexes of the time. Today, after more than 30 years in disuse, it is a space that is once again bustling with activity and initiative, which has been handed over to the public and is managed by the people of the neighbourhood.
In 2009, the local residents set up the platform "Can Batlló és pel barri" (Can Batlló belongs to the neighbourhood) and, thanks to this social movement, in 2011 the people were given permanent rights to use one of the buildings, known as Bloc Onze. Workshops on infrastructure, carpentry, circus skills, and musical creation are just some of the activities on the long list that have, little by little, filled the space and created a mini-universe that attracts everyone to it, crossing the borders of the La Bordeta neighbourhood and extending as far as the people of Sants, Badal, and even further afield.
A neighbourhood's heart
At the same time the number of initiatives has also increased, amongst which is the work of the Arquitectes de la Col, a group of young architecture professionals who joined the local residents in their fight and who took on the responsibility for breathing new life into the abandoned industrial units.
As well as being a multifunctional place for expression and creativity, open to everyone, Can Batlló has become a symbol of culture and horizontal organisation, an integral part of the La Bordeta neighbourhood and the Sants-Montjuïc district.
Translator of

:
Location and contact
Location and contact
Can Batlló
Address:

G.V. Corts Catalanes, 155
Districte:

Sants-Montjuïc
Neighborhood:

la Bordeta
City:

Barcelona
Links
Email: activitats@canbatllo.org
Discover other related points of interest