meet.barcelona
Visit and love it
Can Deu Civic Centre
Download date: 02/12/2022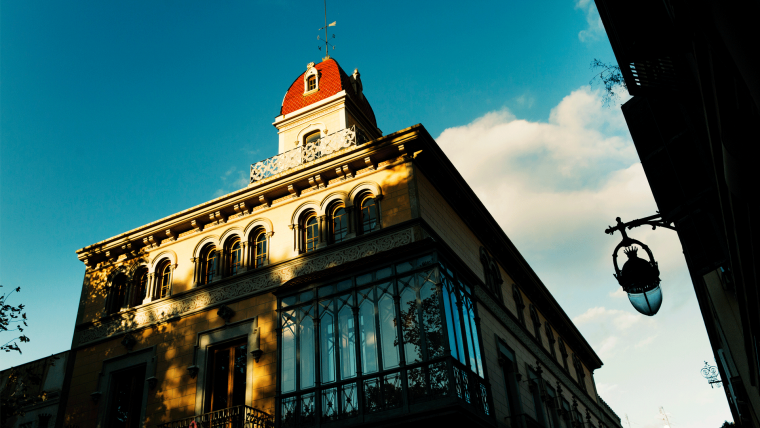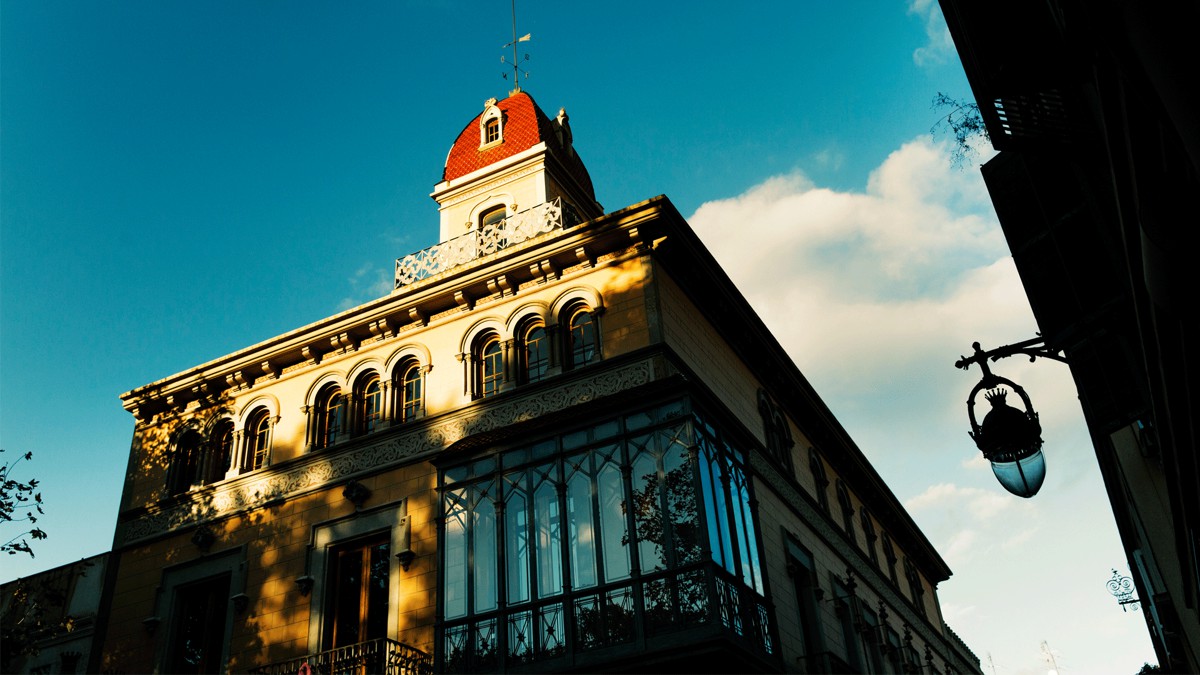 Concerts, workshops, activities, exhibitions… activity continues non-stop at Can Deu Civic Centre, and everything takes place at the gentle rhythm of this neighbourhood: slowly, but surely.
Cultural heritage
The restored historic building
An important local meeting point and cultural centre, the Can Deu Civic Centre stands in Plaça de la Concòrdia, in the heart of Les Corts district. This lovely building, which has served its present purpose since 1984, was the private home of the Deu family, who were spirit distillers. It was the first house in Les Corts to be recovered as a municipal facility.
Can Deu is a Neo-Gothic mansion built by the architect Eduard Mercader i Sacancha in the late nineteenth century. The building features many elements typical of those times, such as wrought-iron work and long balcony on the lateral façade. The building was renovated by the City Council in 1984, when it was decided to turn it into the Can Deu Civic Centre.
A centre with something for everyone
The age-old air of Can Deu, which the locals are determined to conserve, can be appreciated throughout the site, particularly in the magnificent vintagecafé, a delightful space with white marble tables and large stained-glass windows that open onto the building's enchanting gardens. Here, too, tables are provided for those who want a snack and a moment's rest and relaxation.
Today, housing the neighbourhood's social centre, Can Deu continues to play a role that it has played for many years: that of a key site for cultural activity in Les Corts district.
Translator of

:
Location and contact
Location and contact
Can Deu Civic Centre
Address:

Plaça de la Concòrdia, 13
Districte:

Les Corts
Neighborhood:

les Corts
City:

Barcelona
Phone number

934101007 (Tel.)
934106930 (Fax)

Links

Email: candeu@lleuresport.cat
Timetable and prices
Timetable
Period
Dies
Hores
De l'1 setembre al 31 juliol
De dilluns a dissabte
de 09.00 h a 14.00 h i
de 16.00 h a 22.00 h
Diumenge
de 09.00 h a 14.00 h

Estiu 2022

De l'1 agost al 31 agost

Tots els dies
Tancat
Observacions
Data de reobertura al públic: 17 de maig del 2008.
Discover other related points of interest