meet.barcelona
Visit and love it
Parc de Cervantes
Download date: 30/09/2022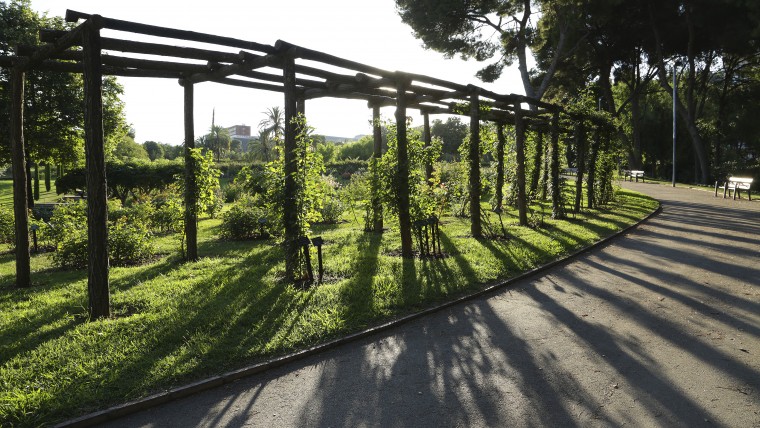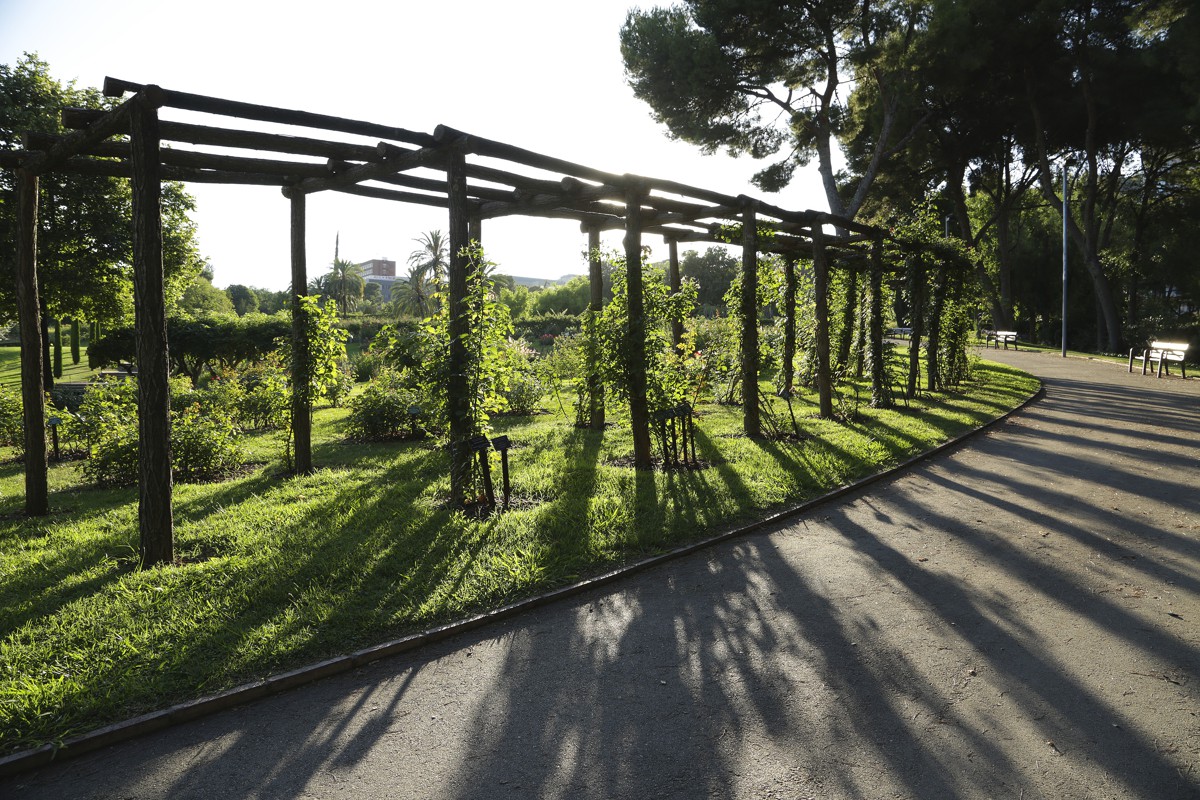 Lovers of roses will find their ideal garden in Parc de Cervantes, which features a collection of more than 10,000 rose bushes that fill the park with colour and intoxicating aromas.
Cultural heritage
A paradise of roses
Parc de Cervantes is a large green space filled with lawns and trees that has two entrances: Avinguda Diagonal, which is the main entrance, and a more hidden entrance, via the Ronda de Dalt. Throughout the year it is common to find people jogging or riding bike here, or simply going for a walk and resting on the benches. However, the real show begins with the arrival of spring when its more than 10,000 rose bushes come into bloom and fill the four-hectare park with an array of colours and scents.
Classified and divided into carefully arranged flower beds, the ideal way to discover the roses and enjoy their splendour is to take a gentle stroll along the lawns that demarcate them and if you go bear foot, even better. This botanical circuit enables you to travel across four continents and to learn about the difficult art of cultivating roses.
Place of traditions
Each year the Barcelona New Roses competition is held in the park. Since 2001 this competition has been attempting to revive the city's rose-growing tradition, which began in the early part of the 20th century. The garden is located on the land previously occupied by the Estela stream, into which the water from the top of Sant Pere Màrtir used to flow. The architectural and artistic value of the park lies in a series of sculptures, such as the Rombes Bessons by Andreu Alfaro, and the female nude Serenitat, made by Eulàlia Fàbregues de Sentmenat. Parc de Cervantes is the only one of its kind in Barcelona and it has all the attractions of a green space, providing the district with peace and tranquility and place to relax, but it also boasts a real gem in the form of the rose gardens that are not to be missed.
Translator of

:
Location and contact
Location and contact
Parc de Cervantes
Address:

Av Diagonal, 706
Districte:

Les Corts
Neighborhood:

Pedralbes
City:

Barcelona
Phone number

010 (Tel.)

Links
Timetable and prices
Timetable
Period
Dies
Hores
de l'1 de novembre
al 31 de març
Tots els dies
de 10:00 h a 19:00 h
de l'1 d'abril
al 31 d'octubre
Tots els dies
de 10:00 h a 21:00 h
Discover other related points of interest