meet.barcelona
Visit and love it
Pavellons de la Finca Güell
Download date: 18/05/2023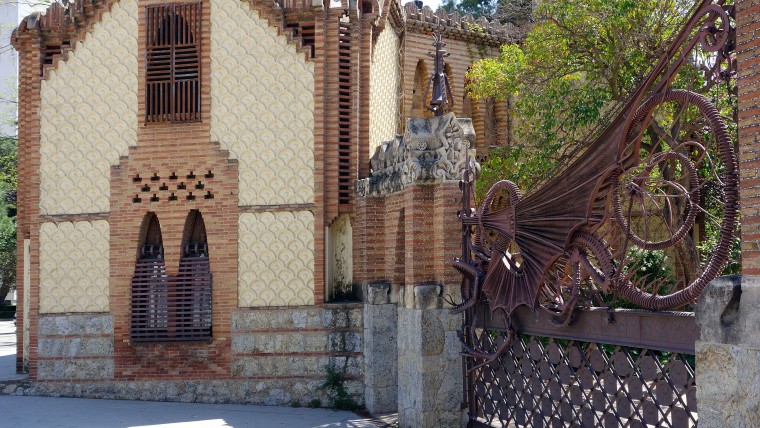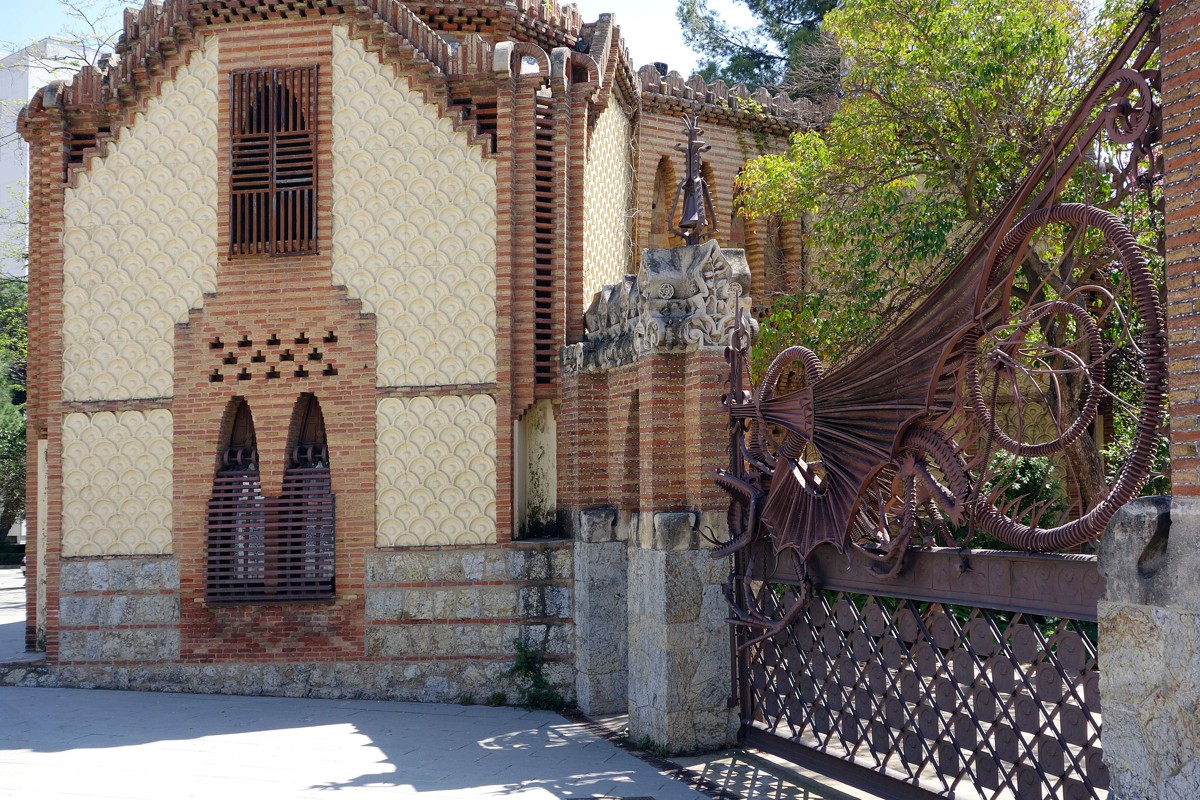 The Güell Estate Pavilions, the first project designed by Gaudí in Barcelona for his main patron, are at the top of the Les Corts district.
Cultural heritage
The younger Gaudí
Situated on Avinguda de Pedralbes are the estate pavilions that Count Eusebi Güell commissioned architect Antoni Gaudí to build in the late 19th century. Famous for their colourfulness and forms, which are faithful to Gaudí's most curious architectural style, these pavilions are full of mythological and aesthetic details that make them one of the architectural gems of Barcelona. This was the first project that Eusebi Güell commissioned Gaudí to undertake and it marked the start of a lengthy collaboration that resulted in many great works in the city. Between 1884 and 1887, Gaudí redesigned the garden and built the two pavilions at the entrance that we know today. With a stone base, these gatehouses feature walls the are heavily adorned with brick and ceramic elements. The project, with oriental airs, is even reminiscent of Mudejar art in some parts. The star feature of the construction are the entrance gate railings, featuring an iron dragon with glass eyes, in honour of the mythological dragon guarding the Garden of the Hesperides. The gate led into the Jardins de les Hespèrides, following the re-creation of the poem L'Atlàntida, by Mossèn Cinto Verdaguer, and together with the Font d'Hèrcules (Hercules Fountain) in the Pedralbes gardens, forms part of the same tale.
Inside
In 1969, the pavilions were declared a National Historical and Artistic Monument and, until 2008, they served as the seat of the Royal Gaudi Chair, belonging to the Polytechnic University of Barcelona. Currently they are open to the public at the weekends and are well worth a visit although, if you only get the chance to go there on a week day, it is still worth going along just to see them from the outside, guarded by their foreboding dragon.
Translator of

:
Location and contact
Location and contact
Pavellons de la Finca Güell
Address:

Avinguda de Pedralbes, 7
Districte:

Les Corts
Neighborhood:

Pedralbes
City:

Barcelona
Phone number
933177652 (Tel.)
Discover other related points of interest