meet.barcelona
Visit and love it
Casa Estapé
Download date: 02/12/2022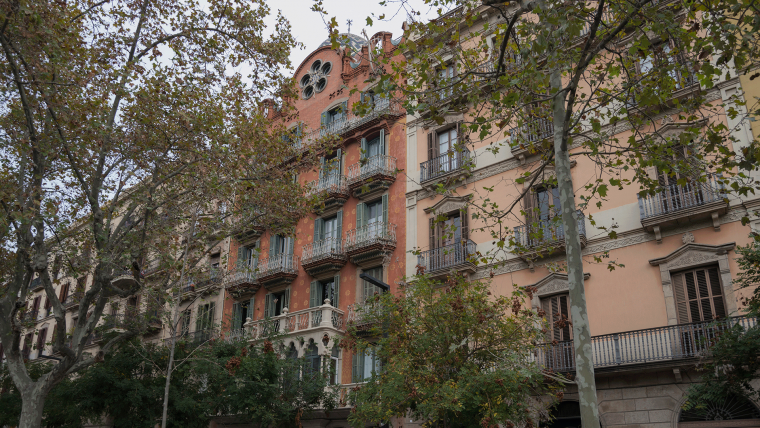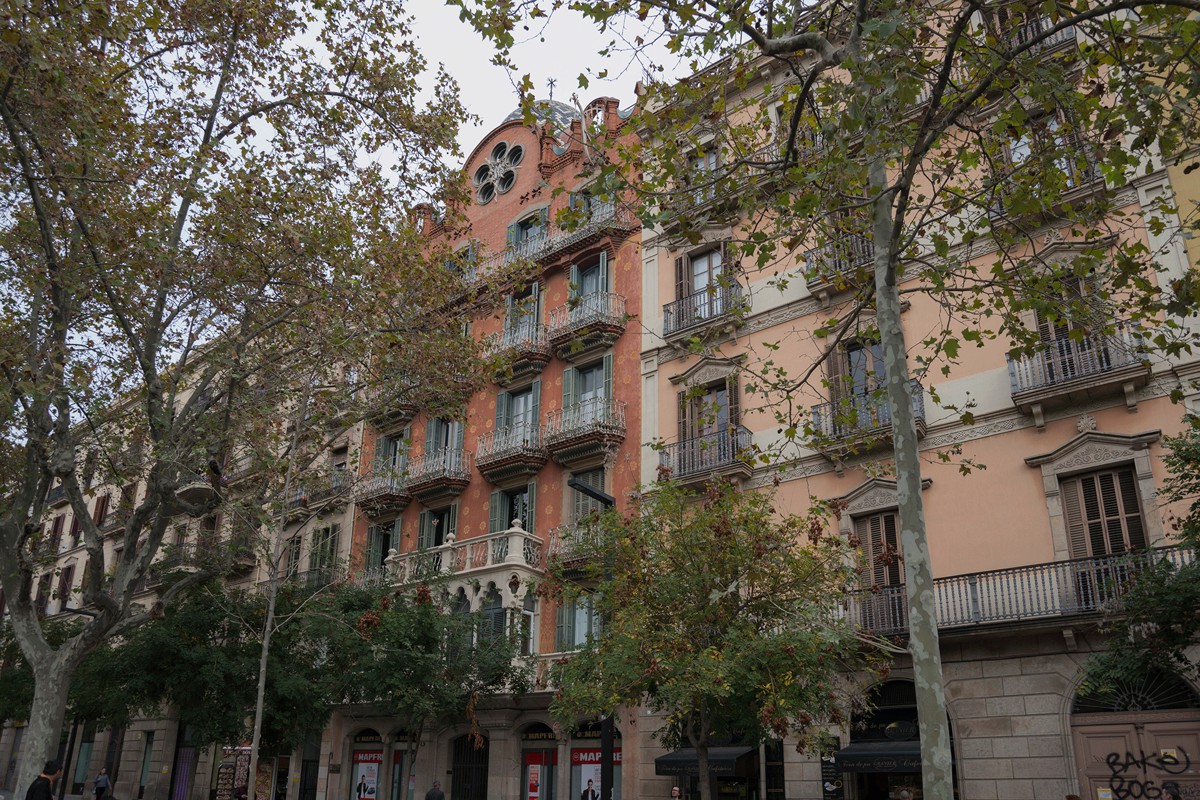 An impressive dome stands out against the blue sky a stone's throw from the Arc de Triomf. It belongs to Casa Estapé, a 1907 building that sums up the very essence of Modernisme.
Cultural heritage
Pure modernisme
Casa Estapé is a five-storey residential building with a loft, a prime example of orthodox Modernisme. The stucco and exposed brick used on the lower and upper floors respective and the stone on the first-floor bay window, facade decoration and the sturdy volumes are a good example of that. Other highly original features of note include the gable with five bull's eyes and the letters JS, the initials of Jesus, in the centre.
A lucky idea
Although the whole building is of great heritage value, the dome merits a special mention, as it was not included in the original plans. It is covered with green and white, scale-like glazed tiles, and finished off with an iron cross, hiding a loft that was not envisaged. It was Bernardí Martorell's friend, another architect called Jaume Bernades, who asked him to add it on so he could set up his painter's studio there.
Translator of

:
Location and contact
Location and contact
Casa Estapé
Address:

Pg Sant Joan, 6
Districte:

Eixample
Neighborhood:

el Fort Pienc
City:

Barcelona
Discover other related points of interest