meet.barcelona
Visit and love it
Arc de Triomf
Download date: 22/09/2023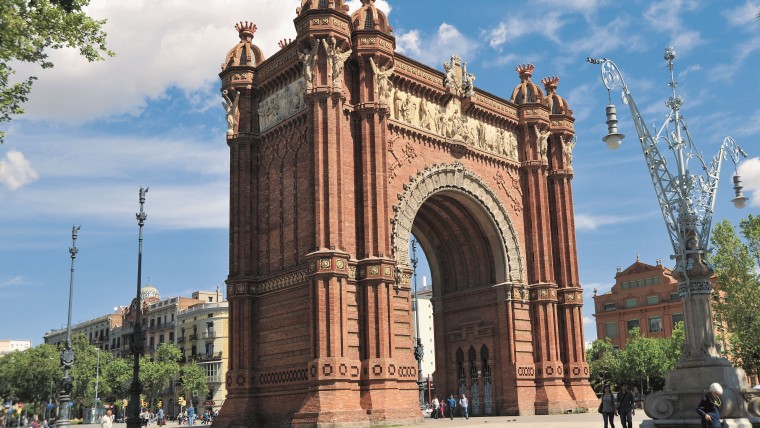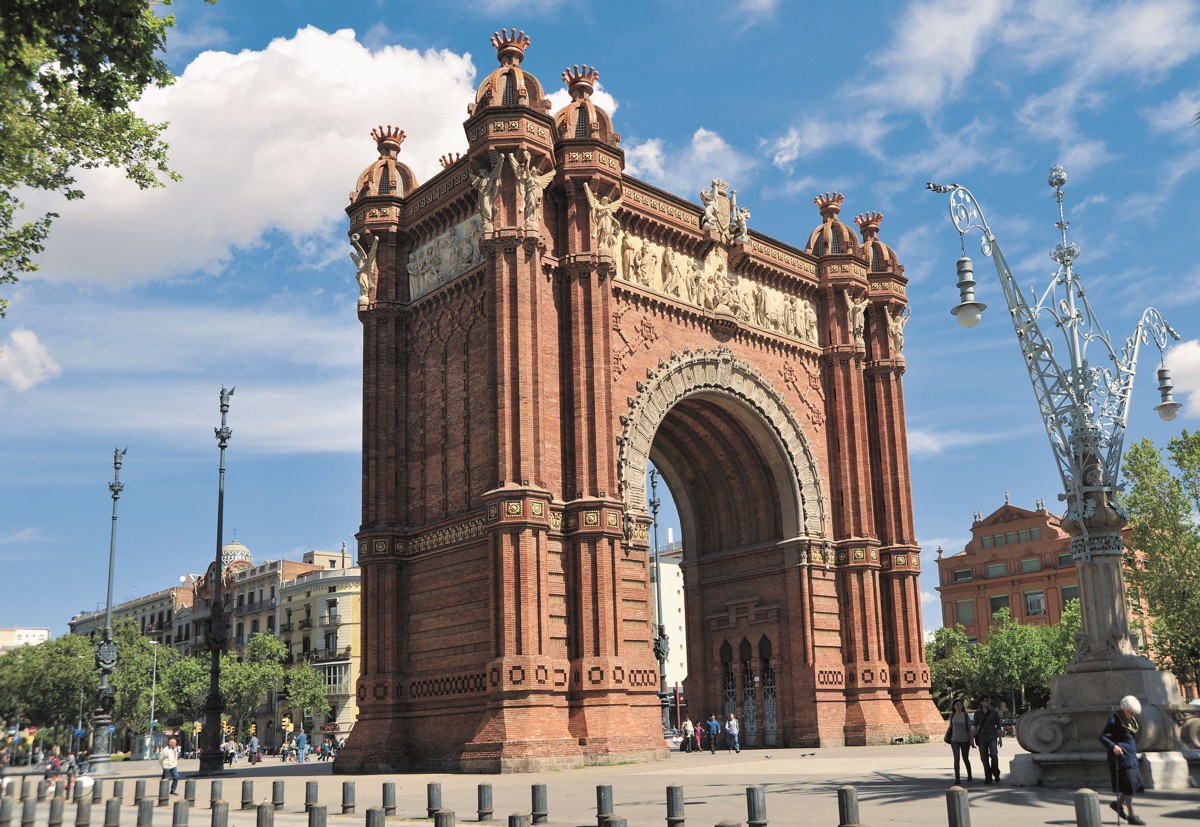 Standing impressively at the opposite end of Passeig de Lluís Companys to Parc de la Ciutadella is one of the city's most popular Modernista monuments: the Arc de Triomf
Cultural heritage
Universal Barcelona
In the final third of the 19th century, universal expositions, or world trade fairs, were events that had an enormous social impact because they introduced the host city to the whole world, along with the cultural, economic, scientific and industrial potential of each country. So the Triumphal Arch was not only the entrance to the Universal Exposition of 1888, it also symbolically marked Barcelona's entry into the modern era.
From an urban development perspective, the Arc de Triomf stands on the edge of Ciutat Vella, the old city that spreads out to the south, and modern Barcelona outside the old walls to the north, the Eixample neighbourhood.
Modernista spirit
At the height of the Modernista or Art Nouveau movement in a large part of Europe, it was common to see constructions reflecting a historicist trend, that is, one inspired by previous eras. Neo-Gothic, Neo-Mudéjar (at least in Spain) and Neo-Romantic were some of the predominant styles.
In line with this trend, the architect Josep Vilaseca drew up plans for a monument 30 metres high, of classical proportions, but very attractive and highly symbolic. The artists who sculpted the decorative friezes portrayed a city-related theme on each side: Barcelona welcomes the nations (on the Passeig de Sant Joan face, by Josep Reynés), Sharing the rewards among the participants of the Exposition (on the Passeig de Lluís Companys face, by Josep Llimona) and allegories of Industry, Agriculture and Trade on one side, and Science and Art on the other. Les Fames (the winged figures on the buttresses) were sculpted by Manuel Fuxà and Pere Carbonell.
Finally, you can see the Barcelona coat of arms on the curve of the arch, flanked by those of the other 48 Spanish provinces, 24 on each face of the monument.
Translator of

:
Location and contact
Location and contact
Arc de Triomf
Address:

Pg Lluís Companys, 15
Districte:

Ciutat Vella
Neighborhood:

Sant Pere, Santa Caterina i la Ribera
City:

Barcelona
Discover other related points of interest